Next adventure!  Thanks to this summer's flight schedule out of the Eagle airport, this trip got of to a SLOW start.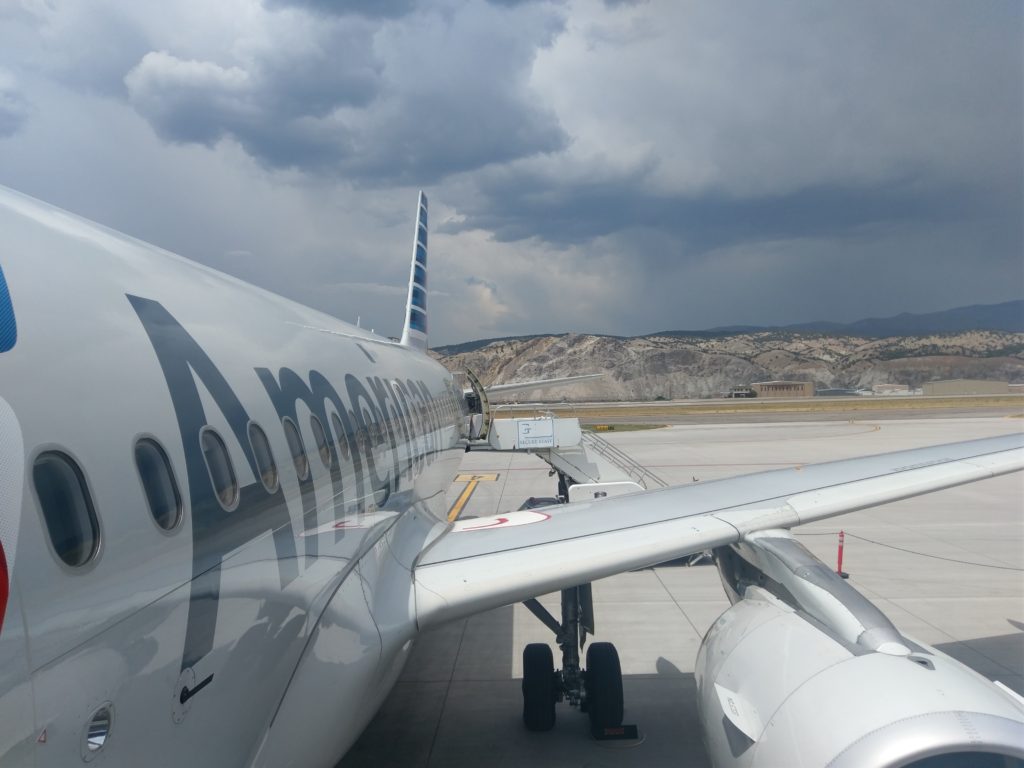 After a night in Dallas, I got to the airport early to try to catch up with my friend Maddie on her layover from Houston back to Eagle.  But the flight gods weren't smiling on her – which just meant we got to spend even more time hanging out.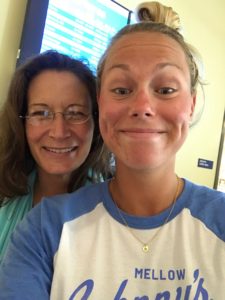 I met Mom at her flight, and after about an hour in the American Airlines club, we got settled in our little 105 cubic foot space that would be home for the next ten hours.  Groan…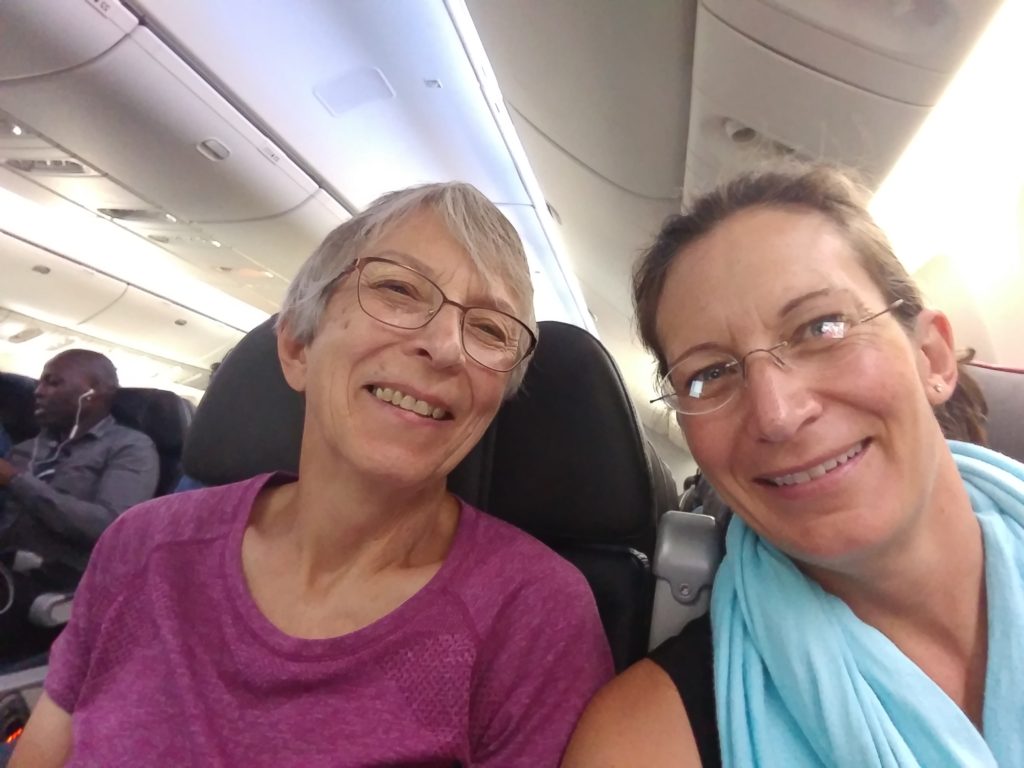 So I got myself all set up with my headphones and neck pillow and compression socks.  Very attractive…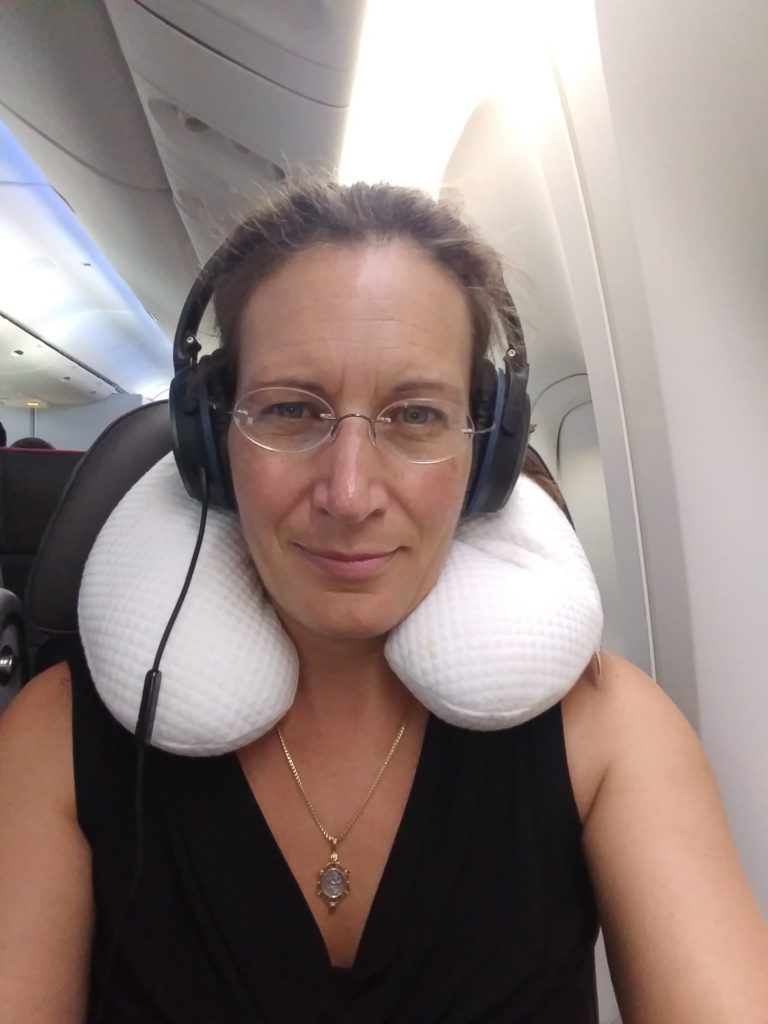 Somewhere about 7 hours in, I opened my window to a very pretty sunrise.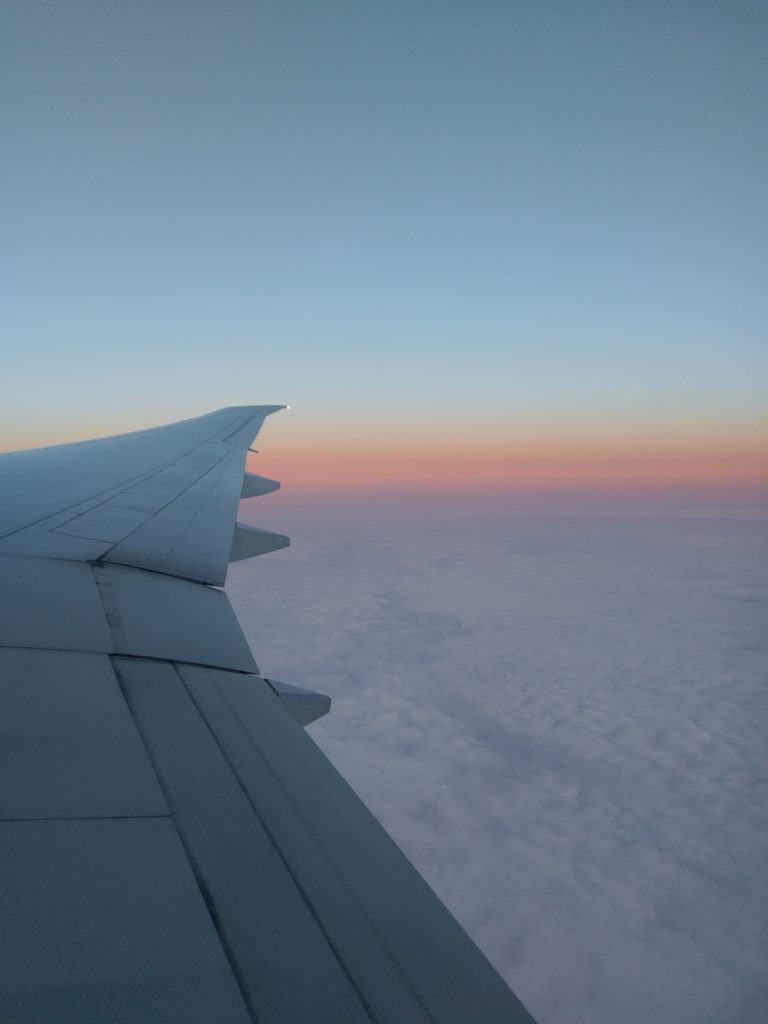 It was kind of neat seeing one of the remaining, mothballed Concordes at London Heathrow.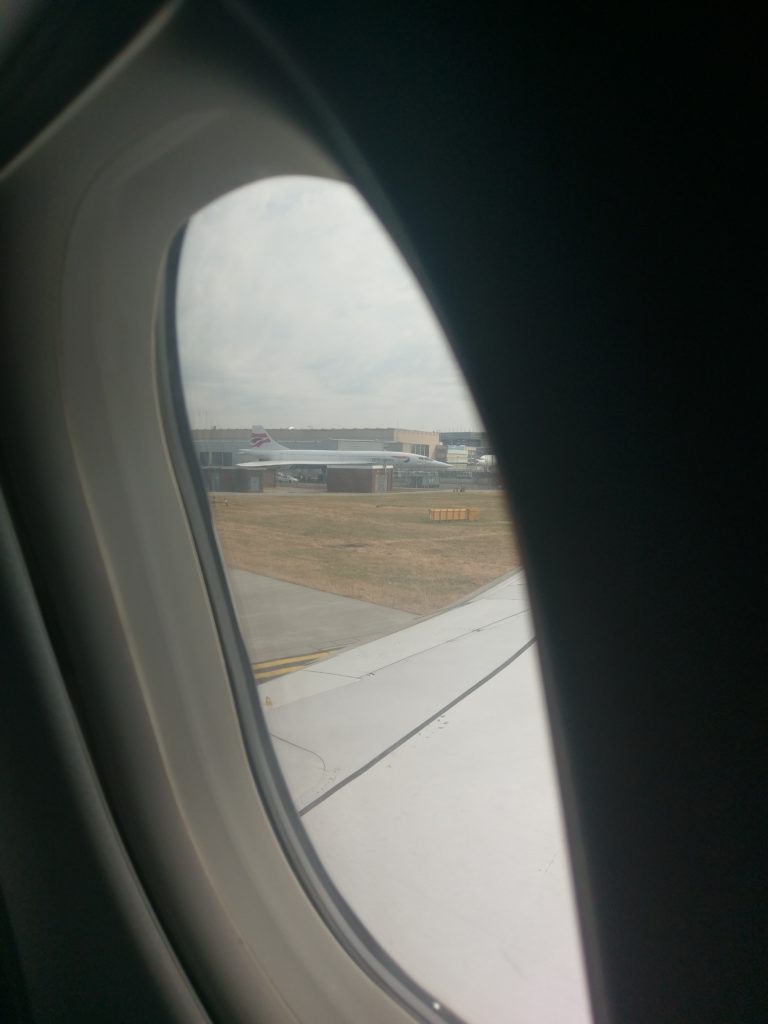 We met Emily and Chris in Argentiere, at their apartment where they are staying for the summer.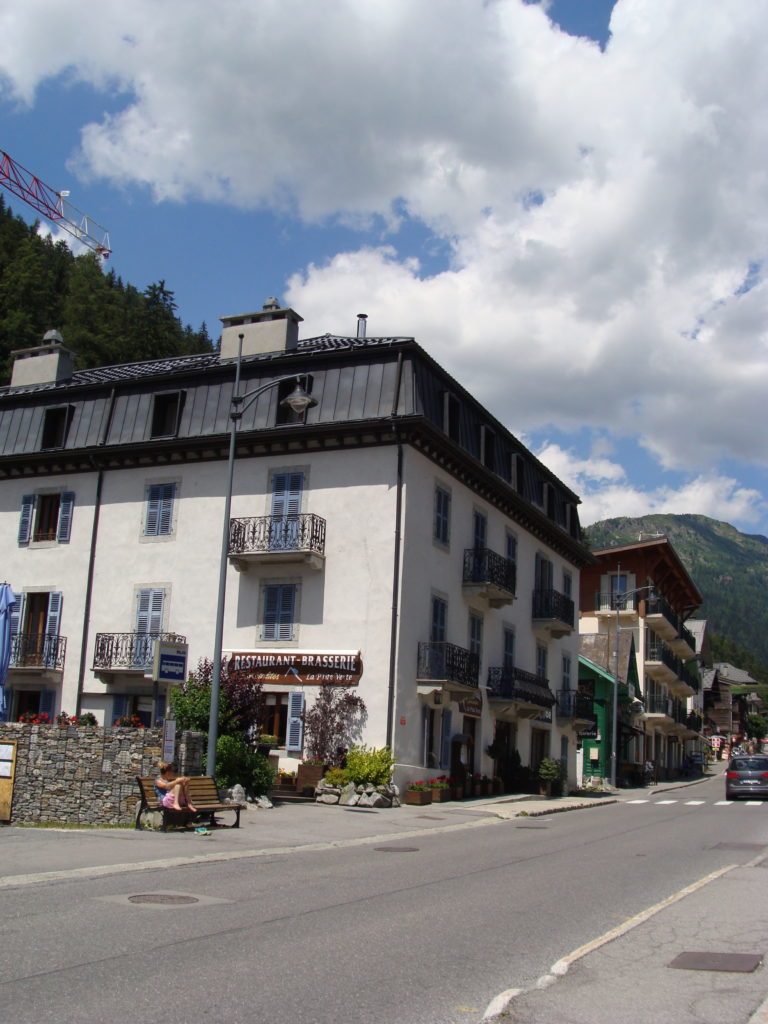 And after an AMAZING 10 hours and 47 minutes of sleep, Emily woke us up at 9AM.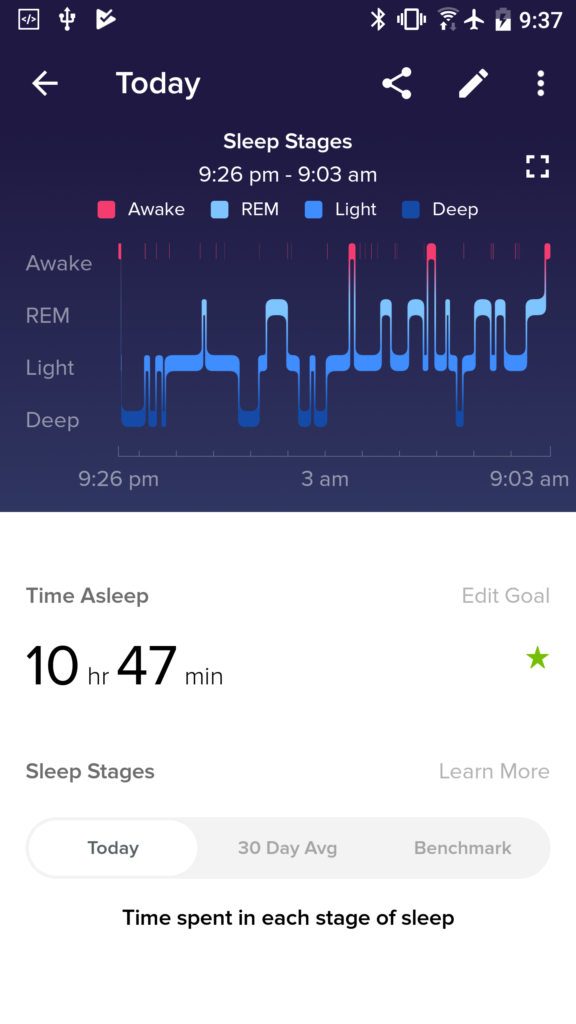 So I took a quick trip to the bakery, and after stuffing myself with a croissant, Em had us on the trail by 10:30.  And we hiked down the valley to the little town of La Lavancher.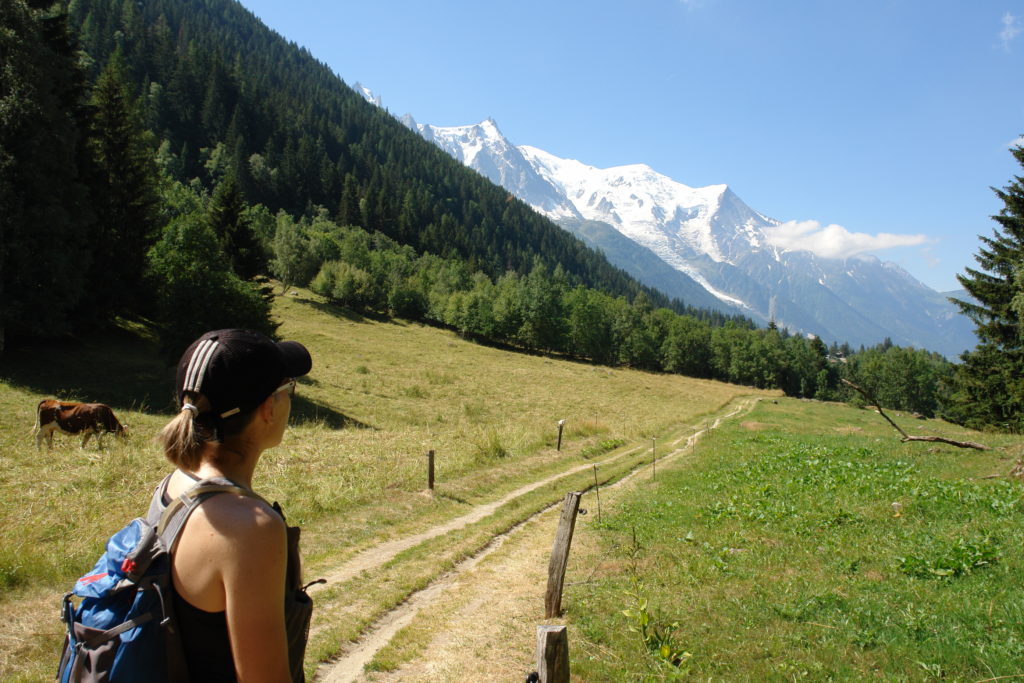 And then up to Le Chapeau.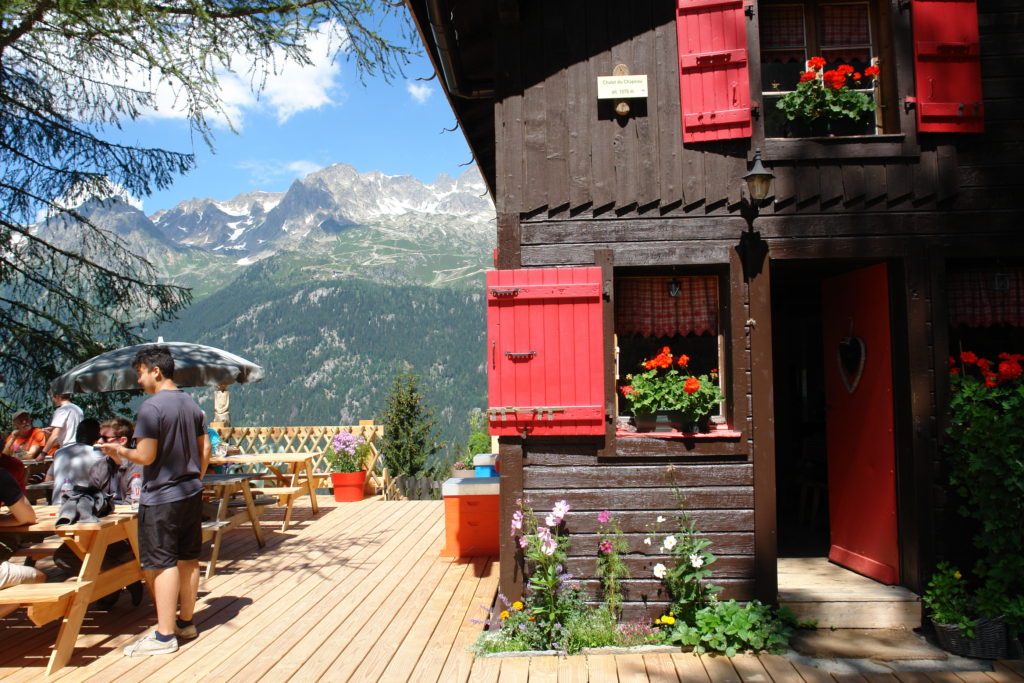 And then to the Point du Vue, which I figured is the viewpoint that Emily told me is where we were supposed to go.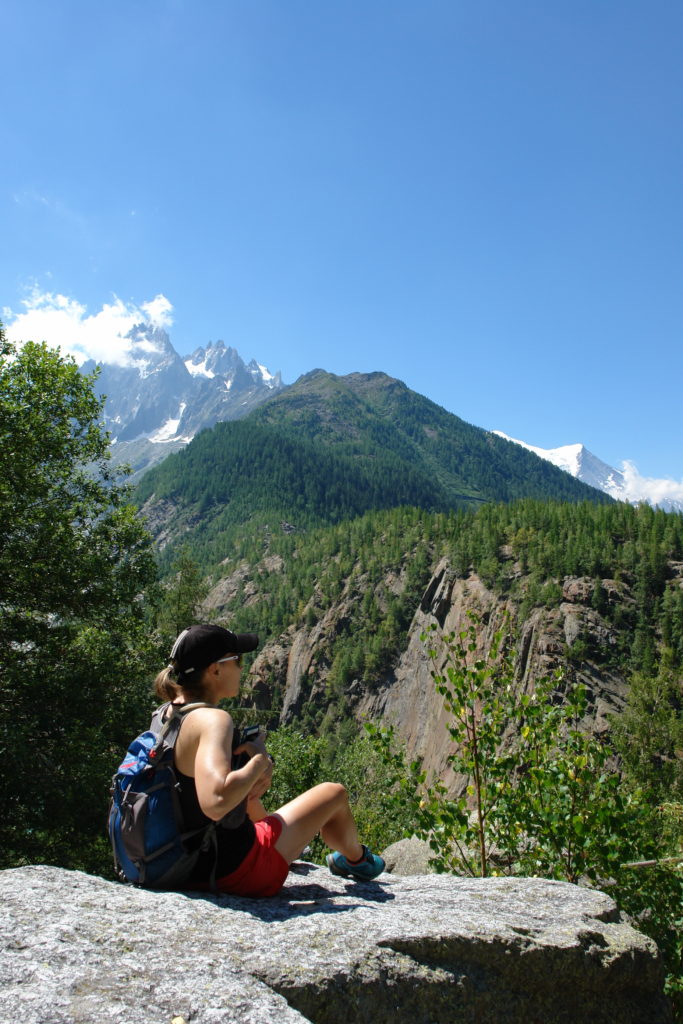 We sat on a rock and ate our lunch of quiche and pizza, and just stared at the scenery.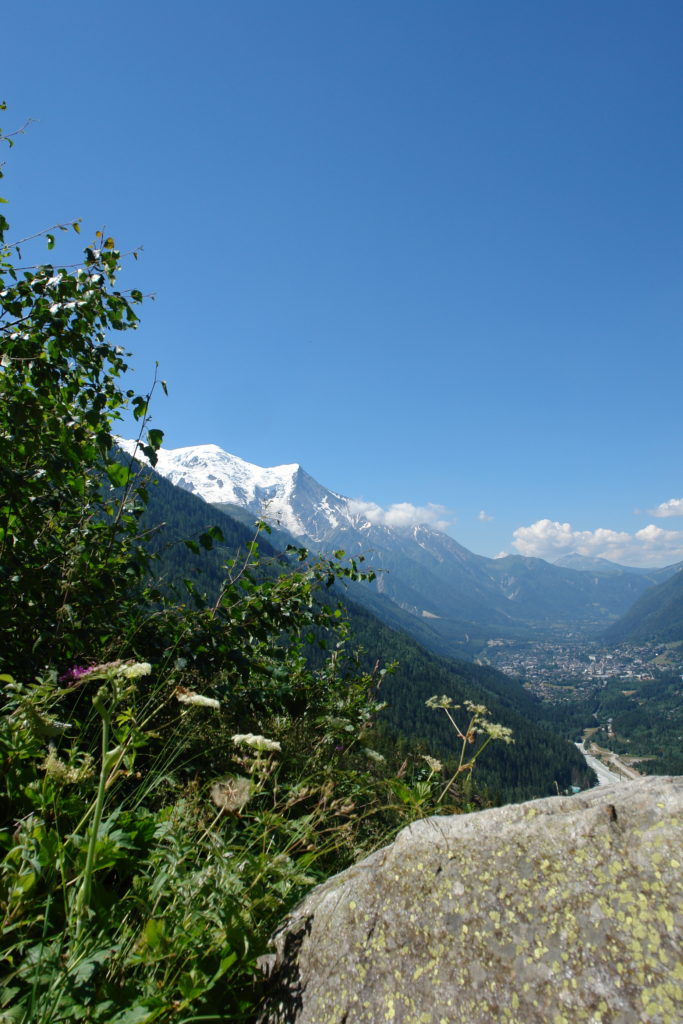 A nice little 8.5 miles with 2,471 feet of vertical to get us moving.
And then after catching up on work for a few hours, we went into Chamonix and had an AMAZING dinner.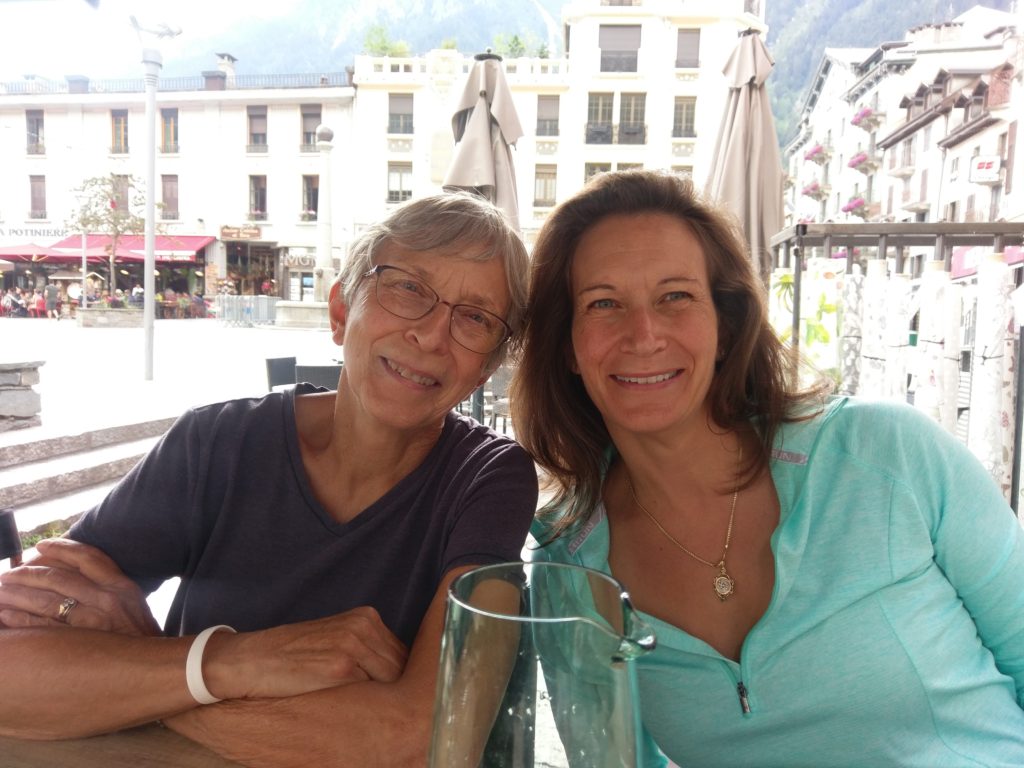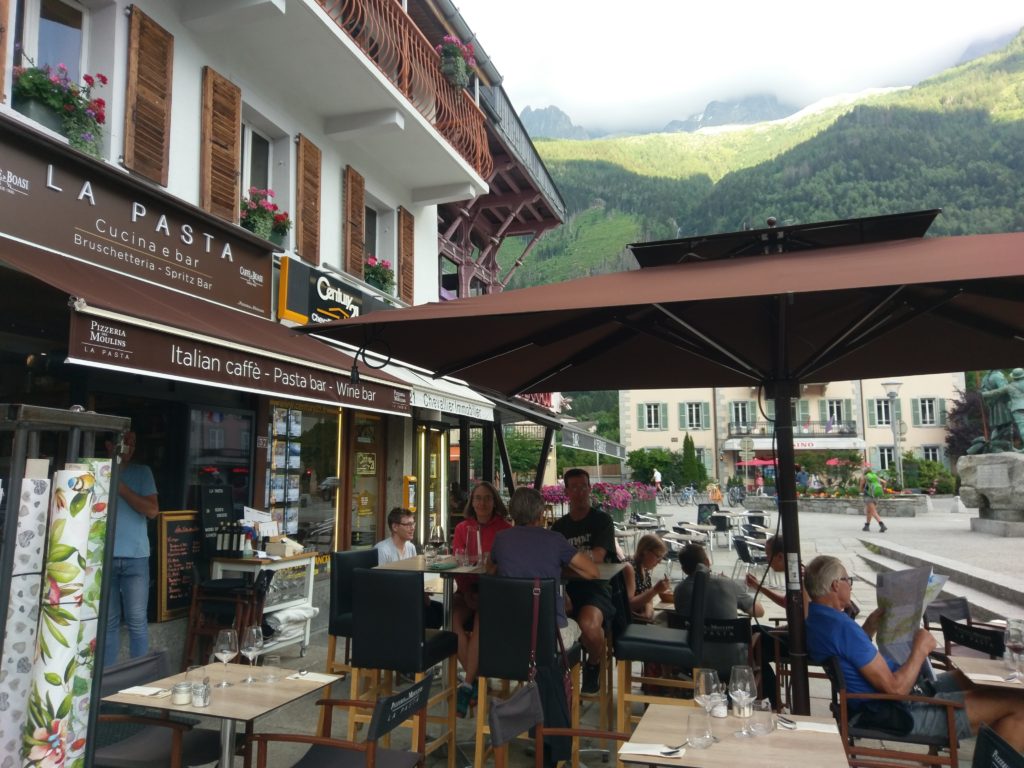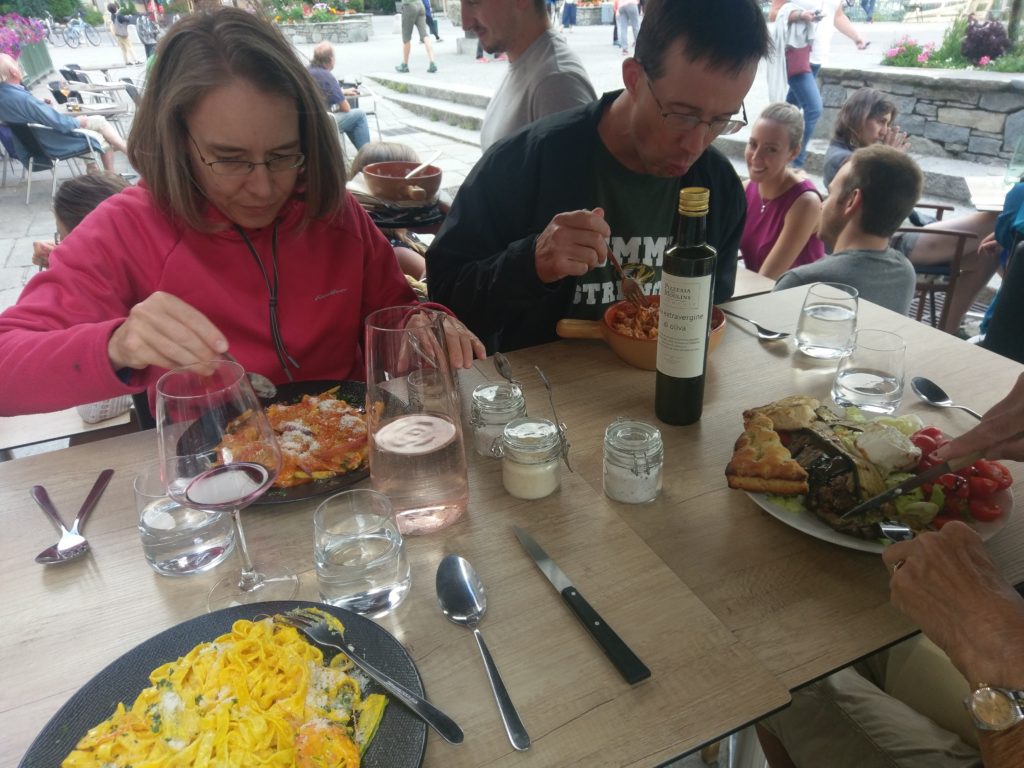 Now, I'm here typing this as I listen to the celebration from France's victory over Belgium to advance to the World Cup finals.  Fun time to be here!