This year, the flight gods decided it would be fun to throw in an obstacle to challenge my perfect record as Crew Chief. I planned this trip for a whole month – which is about 28 days longer than I usually plan trips for, so I was ready!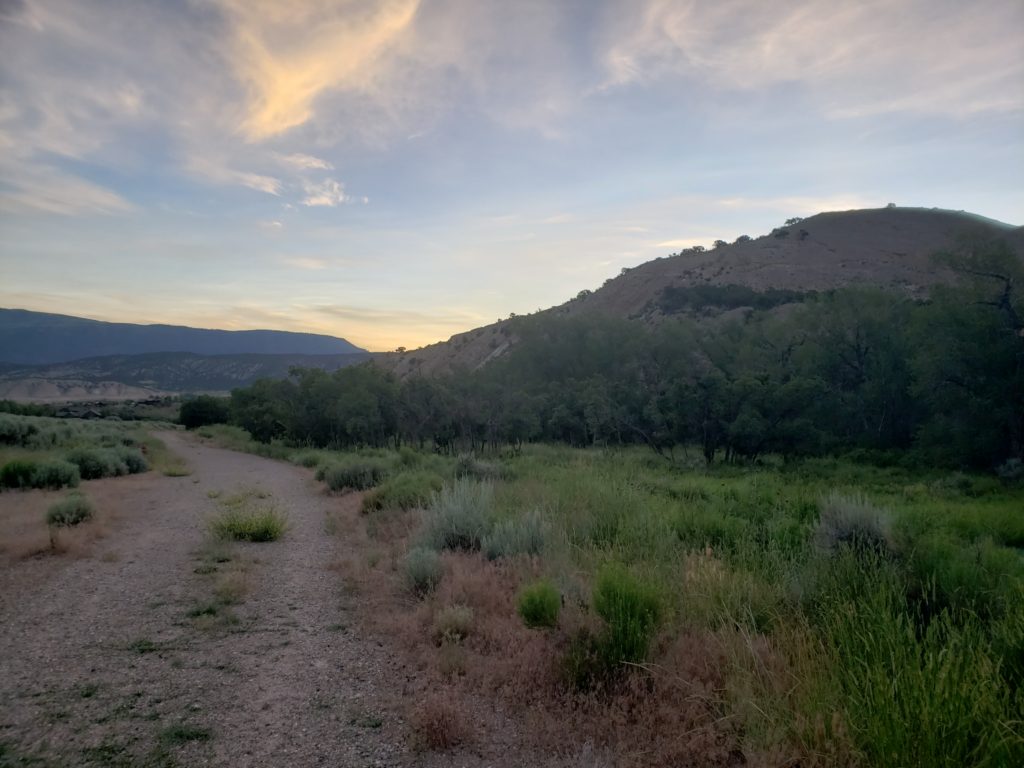 Since Emily and Chris moved to France about six weeks ago – and their shipping crate finally arrived last week (a mere three months after they shipped it…) they have had long enough to develop a list for me of things they can't get over there.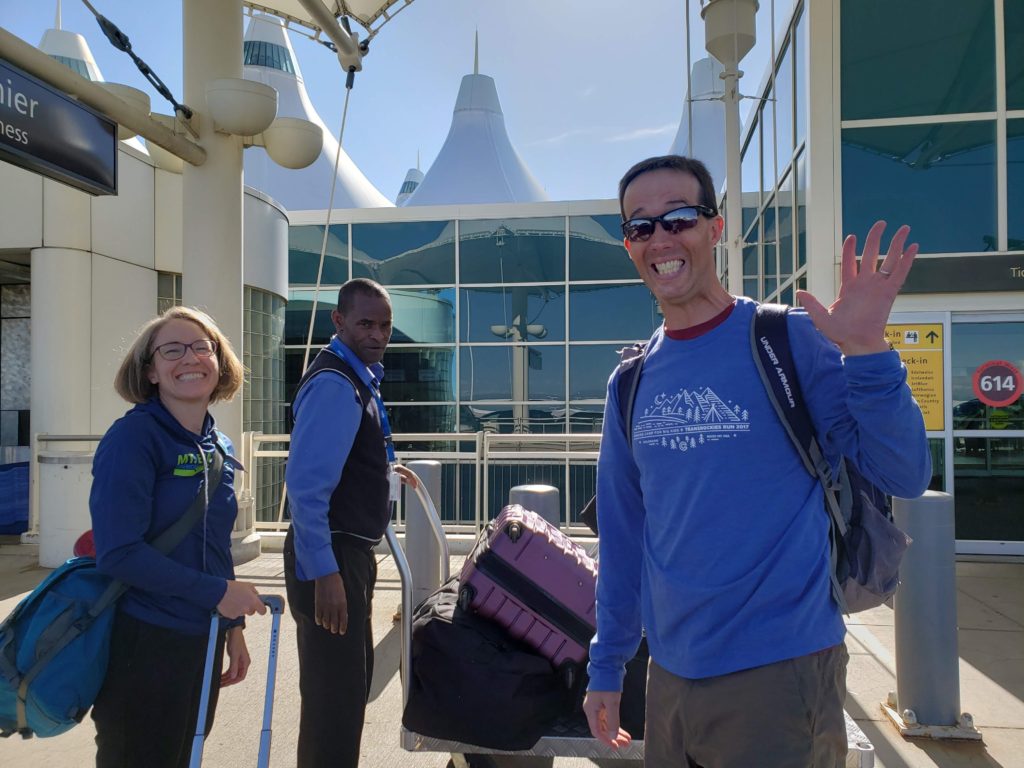 See, this is where Crew Chief comes in. This year, my bags are full of: Emily's road bike, a Costco size package of Nasocort, 3 pounds of Gimball's jelly beans, 2 family size packages of traditional Chex Mix, four pounds of Skratch electrolyte drink mix, one of the world's most awesome Hypervolt massage guns, and 16 Picky Bars… Picky Bars… seriously…
The Vail/Eagle airport was just renovated so that we don't have to walk out on the tarmac to get to the plane anymore. I'm going to miss that walk – especially when I come back from the Caribbean in my flip flops in January and it's -10° and snowy – but wow… the new terminal is one of the nicest I've ever been in!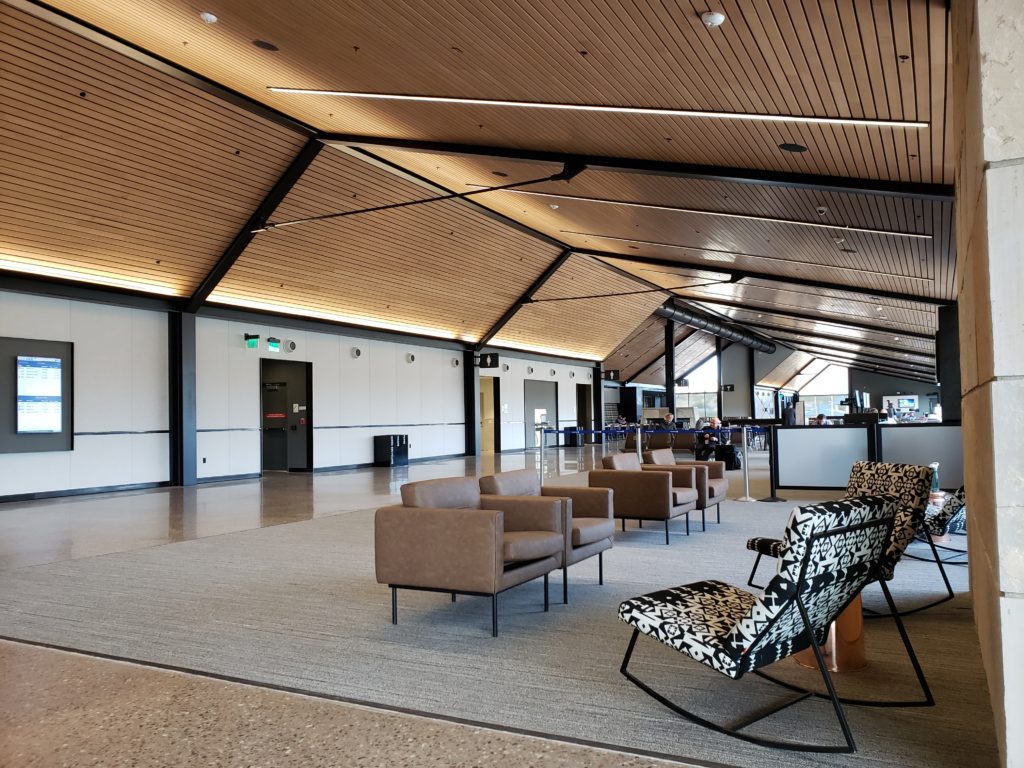 I chose one of the comfy chairs for the 15 minute Peloton meditation I got in… since I'm determined to successfully complete their 30-day July challenge. I didn't realize at the time how much I was about to need that "gratitude" meditation for the rest of my trip…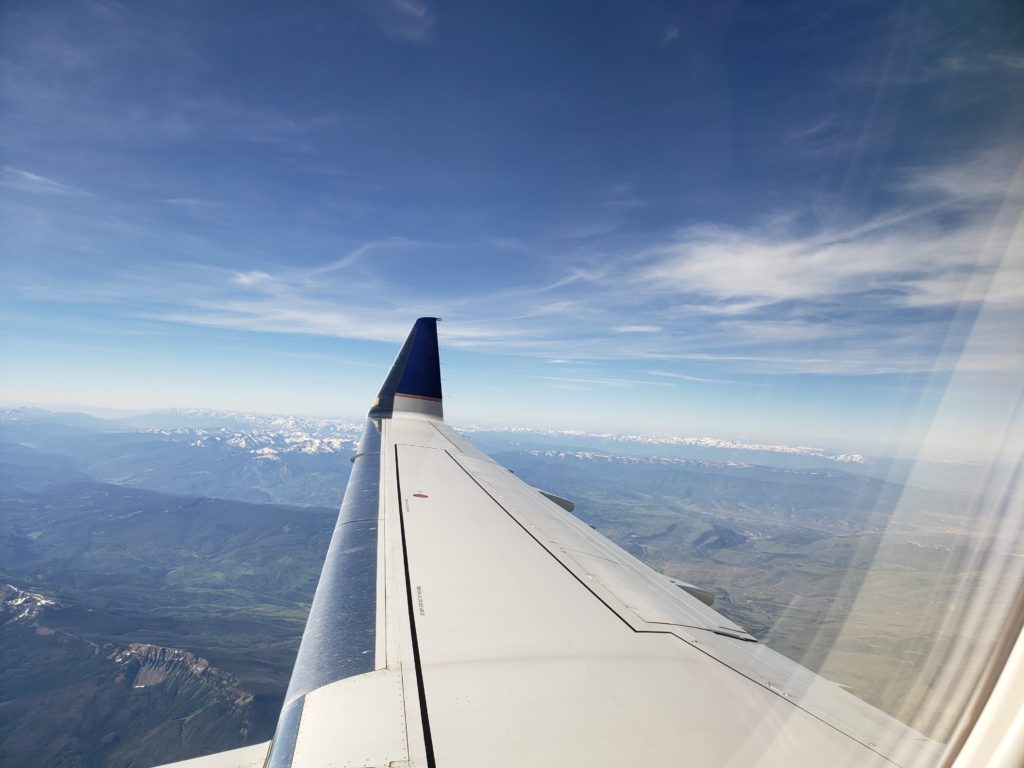 I had a great itinerary – 75 minutes was my longest connection, but I knew that everything was going to have to go perfect for it to work. And, well, summer travel and perfect don't generally go together, so my hopes weren't very high. United cancelled my flight out of Denver to Newark so they could do maintenance on the plane… grrr… I cozied up to Brenda – who just could not have been kinder or more helpful. My best option was basically to just throw in the towel – get to Newark when I could (8 hours late…), and try again for Geneva tomorrow. So as she was offering to extend my trip on the back end, some up-tight self-important jerk decided to take his frustration out on her – and I suggested to him that he think about whether that behavior had EVER, even once, worked to get him what he wanted. So I'll be enjoying first class on my return trip from Frankfurt, compliments of Brenda. Just a reminder to take a breath and treat one another with kindness…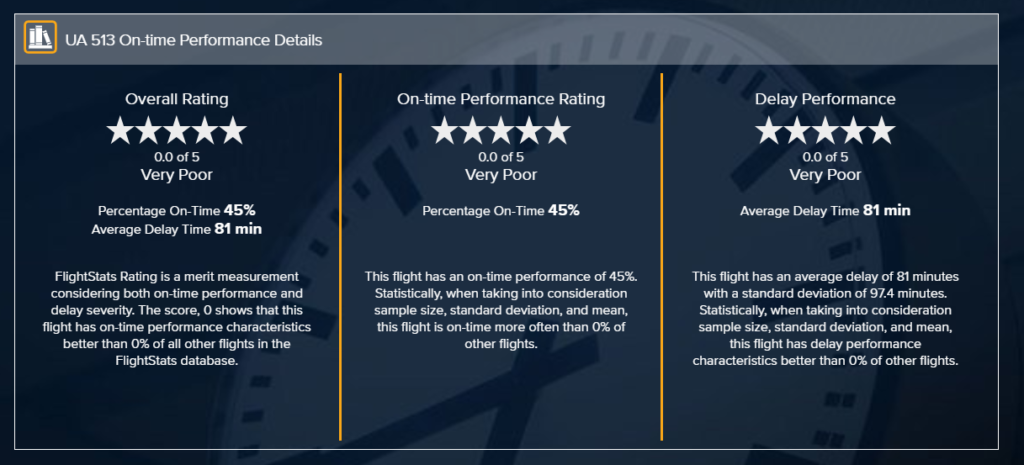 Yeah… that's for real… "Statistically, when taking into consideration sample size, standard deviation, and mean, this flight has delay performance characteristics better than 0% of other flights." I won't make that rookie mistake again!
Anyway… so I finally arrived in Geneva 25 hours or so late. As fast as I could, I collected my luggage, which somehow managed to arrive with me. I slid in right at the buzzer with the Mountain Dropoffs shuttle to Chamonix – judging from the cold shoulders and otherwise general lack of warmth directed my way, I'm pretty sure the driver and other passengers were seconds away from leaving without me. Barely even any gentlemanly offering to help with my mountain of luggage…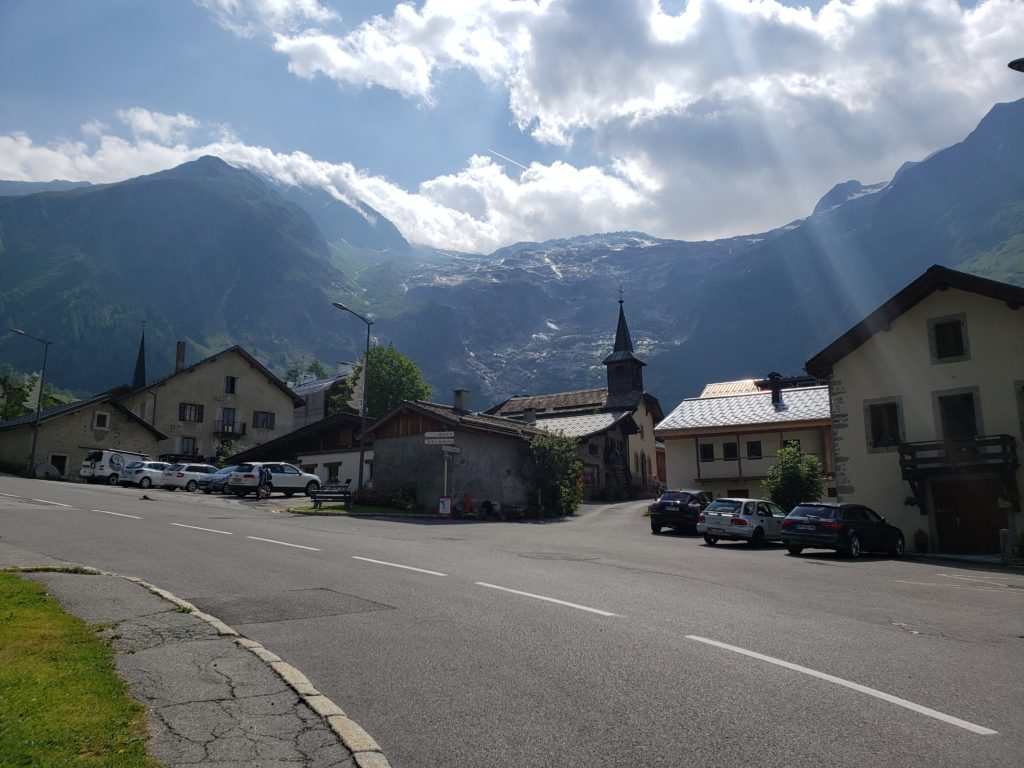 I gave the driver the address I had for Em, and compared pictures to what she sent me when he dropped me off with my mountain of luggage. I figured there was a decent chance I was at the right place, so I braved it and tried the door – although not the door on the right Emily told me to try since that had somebody else's name on it. Emily apparently still struggles with right and left… or maybe that was just my travel stupor. Either way, I was relieved to see on the mantle the photo album of our trip last year I made for Emily and Mom.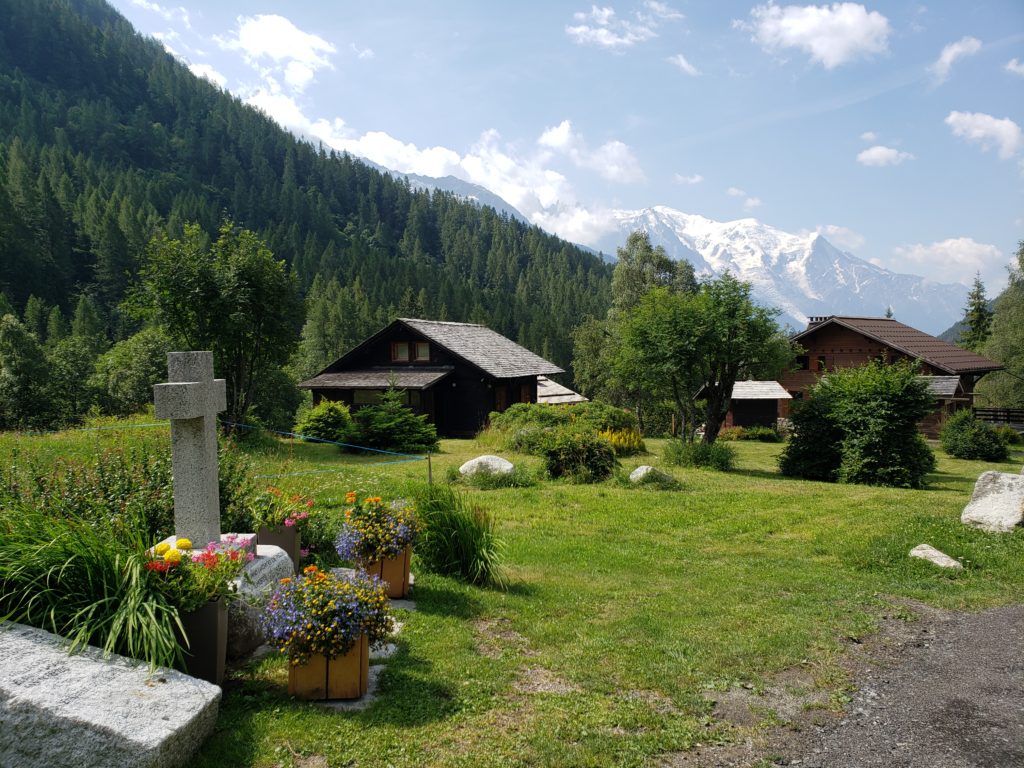 I had just enough time to dump my bags and hike the two miles to Argentière to find Chris (and their downstairs neighbor, British Janet) who had been spotting Emily throughout the race. Having my priorities, I grabbed a quick slice of mushroom pizza and a chocolate cookie from my favorite bakery from last year before re-finding Chris and Janet in the crowd.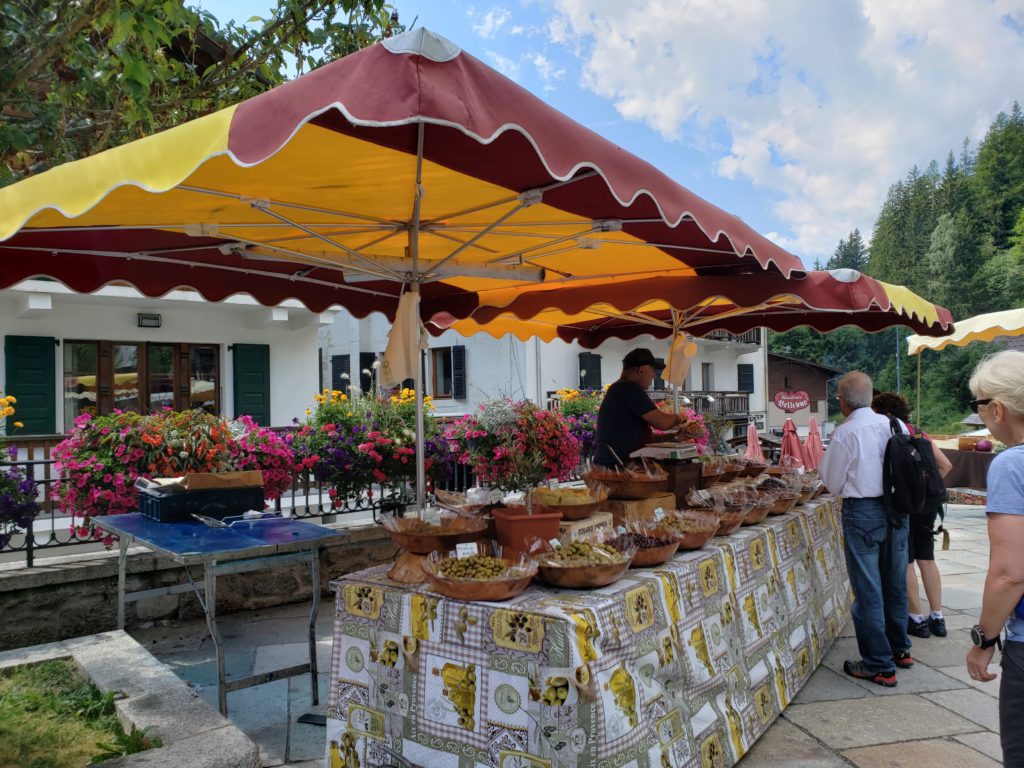 Just as I was wiping the chocolate from my cookie off my hands, I got to cheer Em to the finish line of her race. She lost a few seconds giving me a hug before she got to the finish, but that's just the price of sisterly love sometimes. She beat most everybody else anyway, so it didn't matter.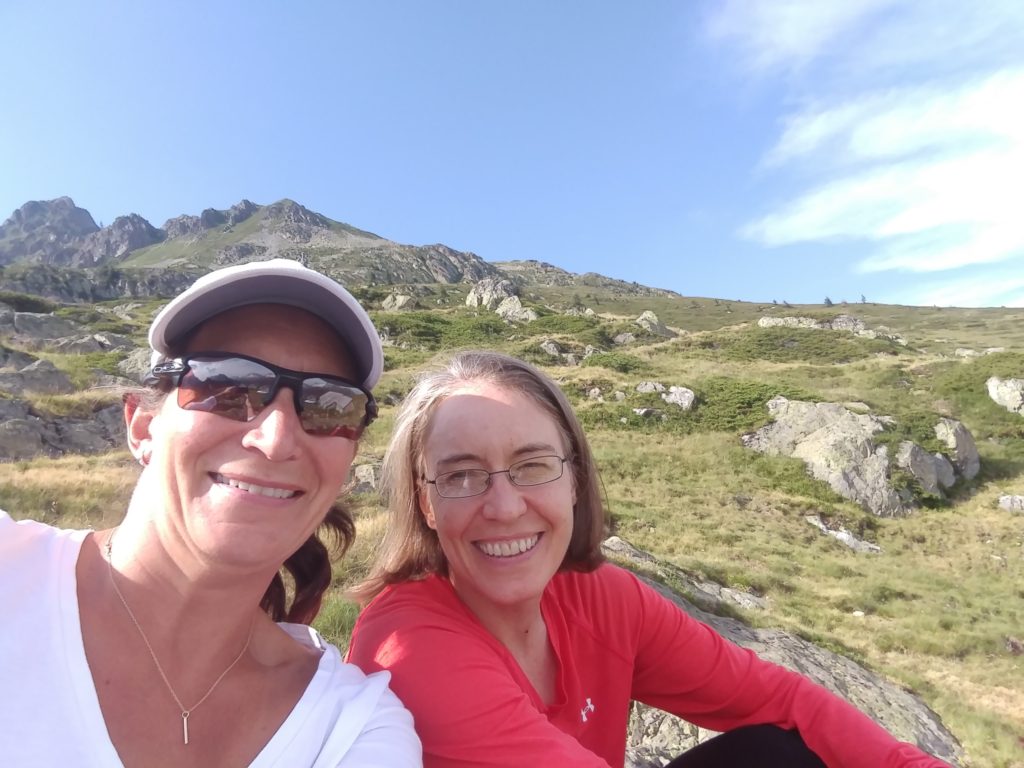 Position as veteran Crew Chief secure! Seriously, this is exhausting… crew chiefs don't get enough credit…
After dinner of a pizza I've been craving for a year and an awesome sleep, I chose a warm-up hike from Le Tour up to Col des Posettes and Aiguillette des Posettes for my first full Day 1. Once that was done, I completed my French re-entry with a trip to the grocery and boulangerie for baguettes, cheese and chocolate. Ooohhhh……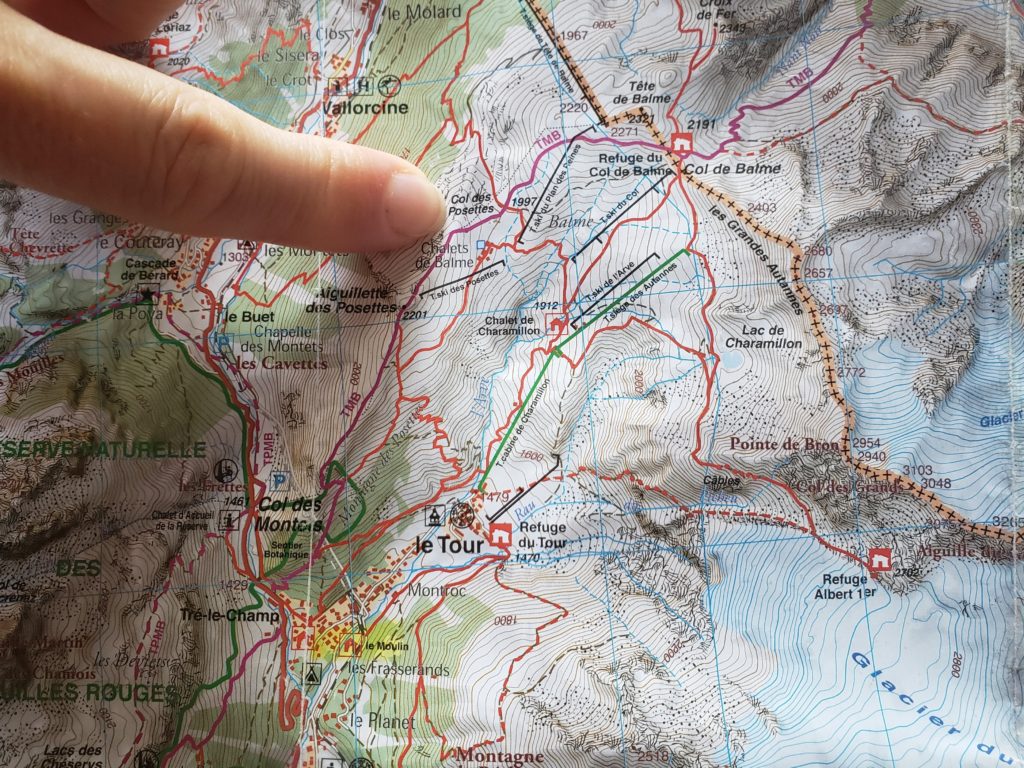 Then on full Day 2, I hiked the 4200 vertical in 10 miles to one of my most favorite places in the world.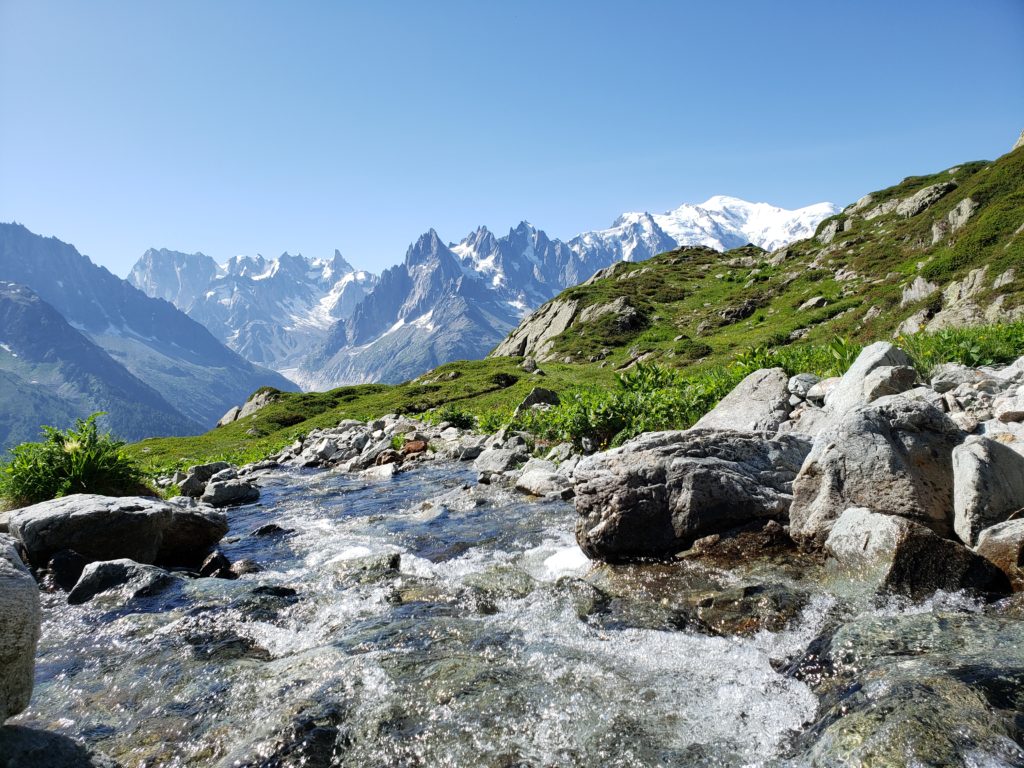 I recall a line in a book I enjoyed a lot of years ago: There are moments that, once lived, make life never quite the same again. And there are people who, once met, are instantly part of your life fabric, and you know without an ounce of doubt that they will be part of that weave for the rest of your life.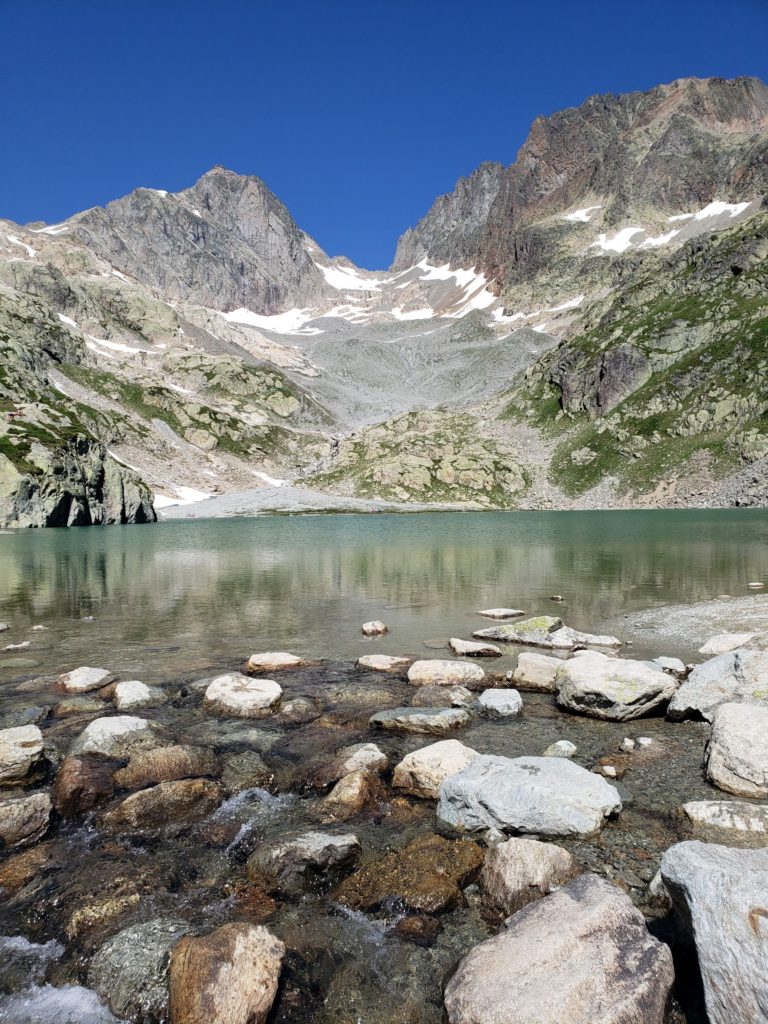 For me, the same is true of places. I can't explain it – it just is. Gregoire first brought me to Lac Blanc in the winter 15 years ago, and I remember feeling its magic then.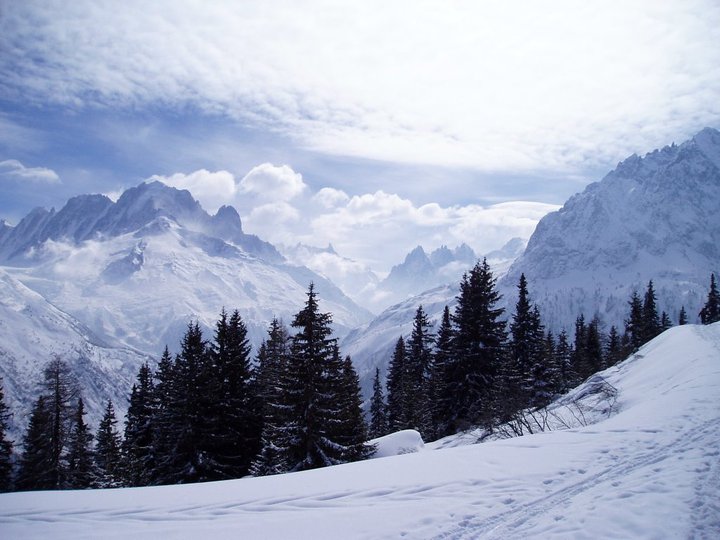 Something there calls to me.
It is one of a handful of places on this Earth that restores my soul.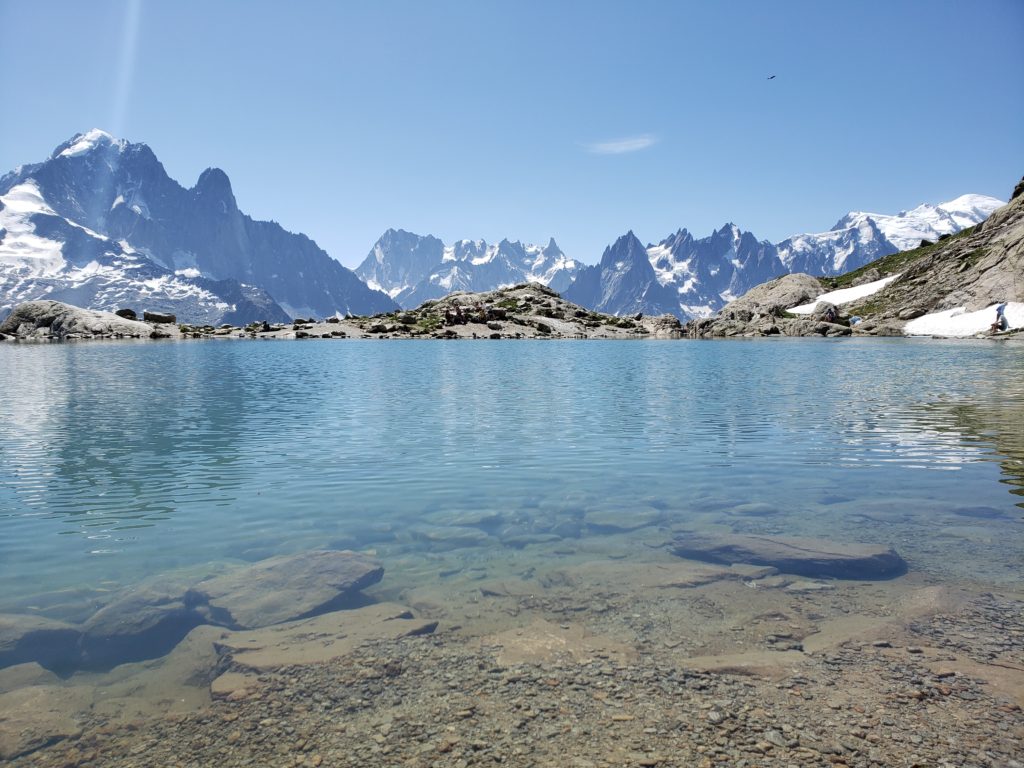 So, having had pizza, cookies, cheese and croissants and with my soul now restored… next up – my first refuge adventure! I've a lot to learn in that regard, so Em and Chris are going to have to accompany me and teach me the ins and outs and what have you's…