So last Christmas, the Baker family enjoyed a really special Christmas all together for the first time in several years. For Paul and me, it was our first Christmas in the new house, and our first Christmas with Gus … who REALLY likes Christmas, it turns out.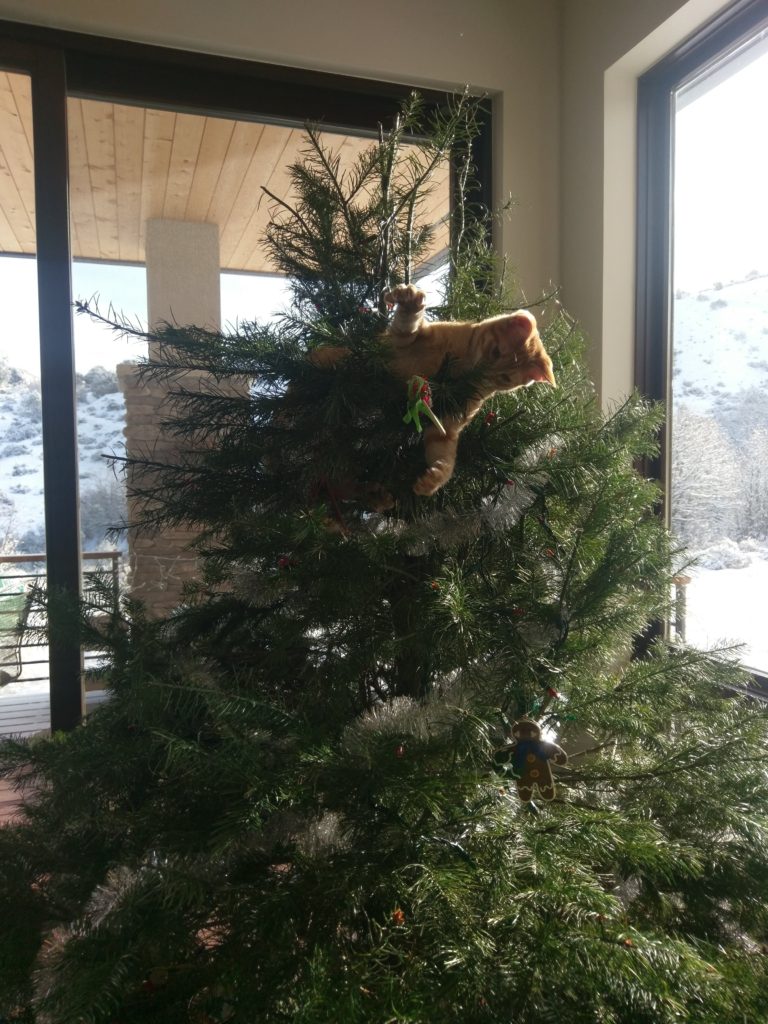 After we finished opening presents, Emily announces, "We're moving to France." So while Mom and I were full of questions, Dad was pretty quiet.
Yeah, France might as well be the moon as far as Dad is concerned…
It's been fun watching from the sidelines over the past few months as Emily and Chris have prepared to move their lives across the pond. They were homeless for a few weeks before their plane took off – so Paul and I took advantage of that and left them in charge of Hailey, Leo and Gus while we headed to the land of sun and sand, and a desperately needed tan for me.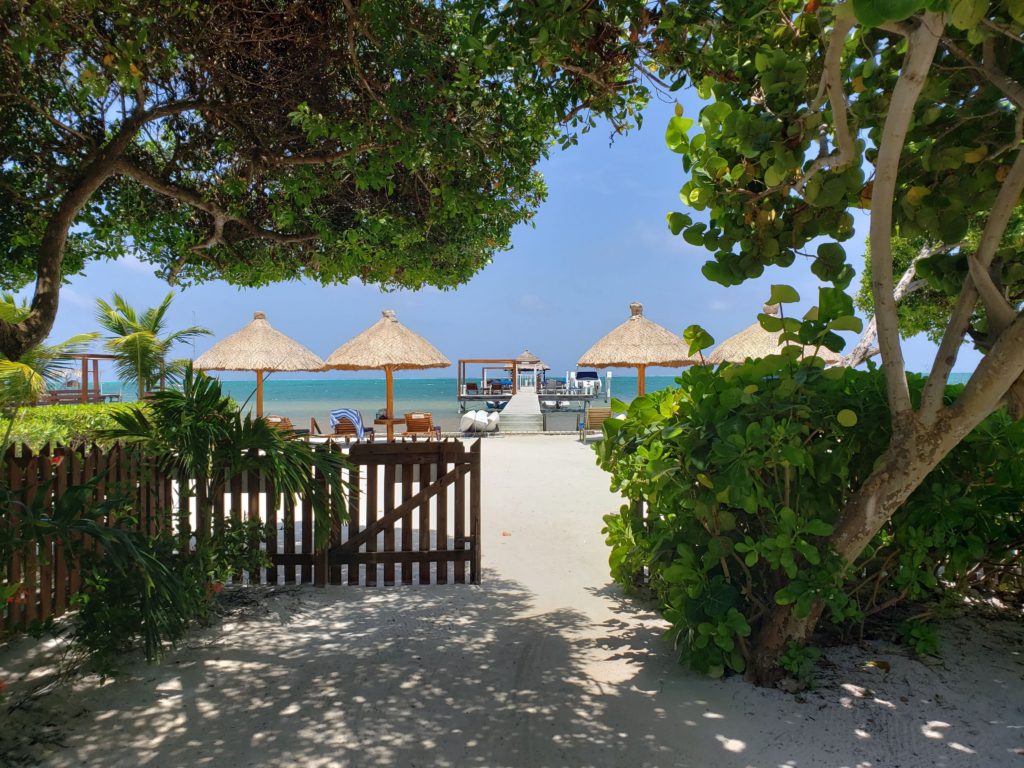 Gus mostly spent that time sulking under the blanket on my side of the bed.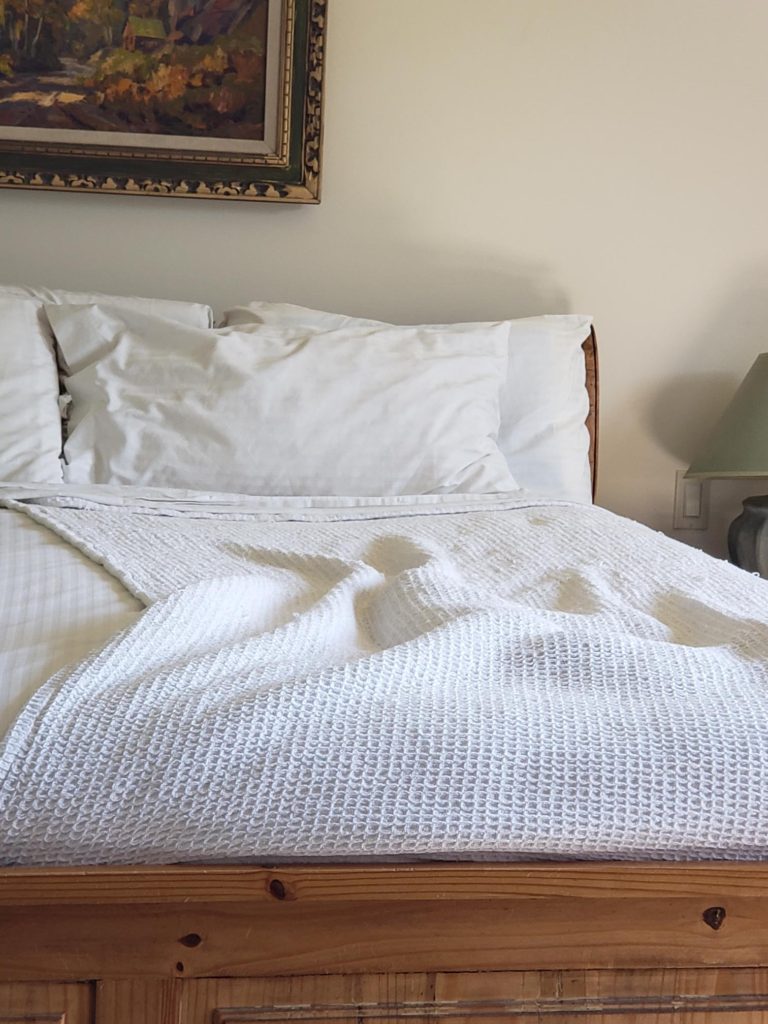 On June 5, after several fun days together as a family again, I drove Em and Chris to the airport for their departure. OK, well really, I rode to Denver crammed in the back seat with 8 very large suitcases while Emily drove … she's not the type to give up control of her little black BMW quite yet…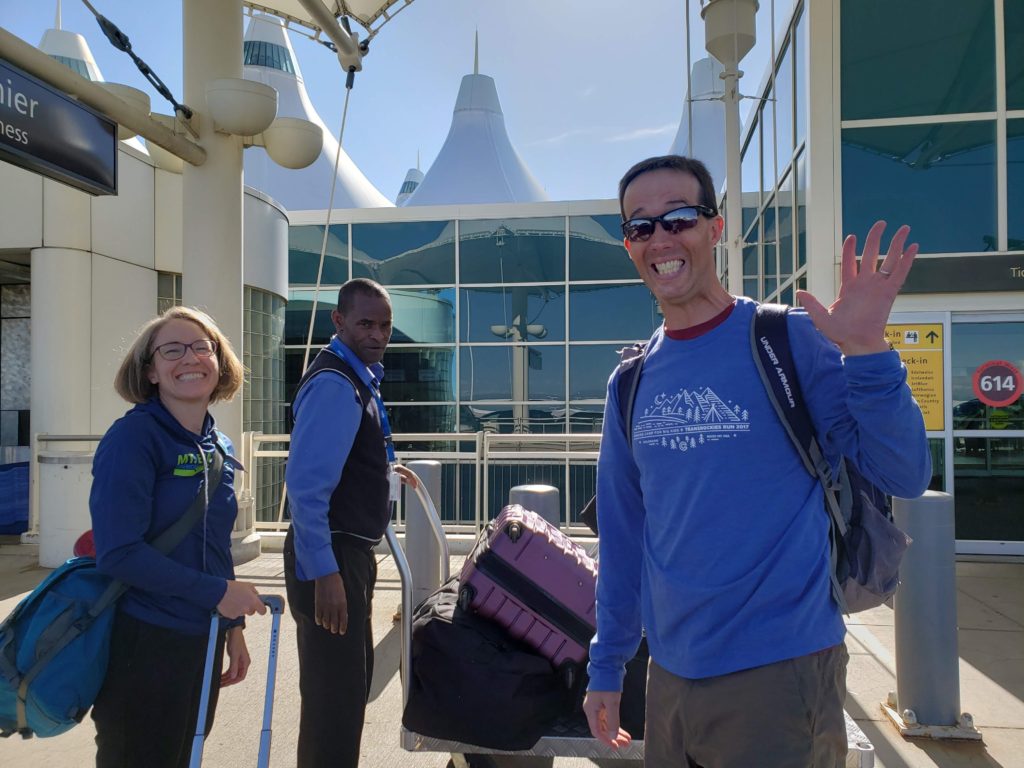 And we waved goodbye! They're off to their new home in the tiny alpine village of Le Tour in the Chamonix valley.
So last week as I was avoiding the work that I should have been doing, I decided it was a good time to plan a visit. Last year's trip with Mom was just so incredible, and I've been looking forward to more hiking and eating.
This year, I want to do some overnights at a couple of the alpine refuges that are in the middle of nowhere around Chamonix. For a pretty reasonable amount, they make you dinner, give you a place to sleep. and then feed you breakfast before you set off in the morning. I tend to find my peace in places like that.
I grabbed a flight that will easily get me from Vail to Geneva in 15 hours if everything goes as planned. Scheduled the flight for the day after I've been summoned for jury duty – I figure that way, if they want me, the lawyers will be motivated to be efficient. Not that any two sides could agree on me as a juror, anyway… ever.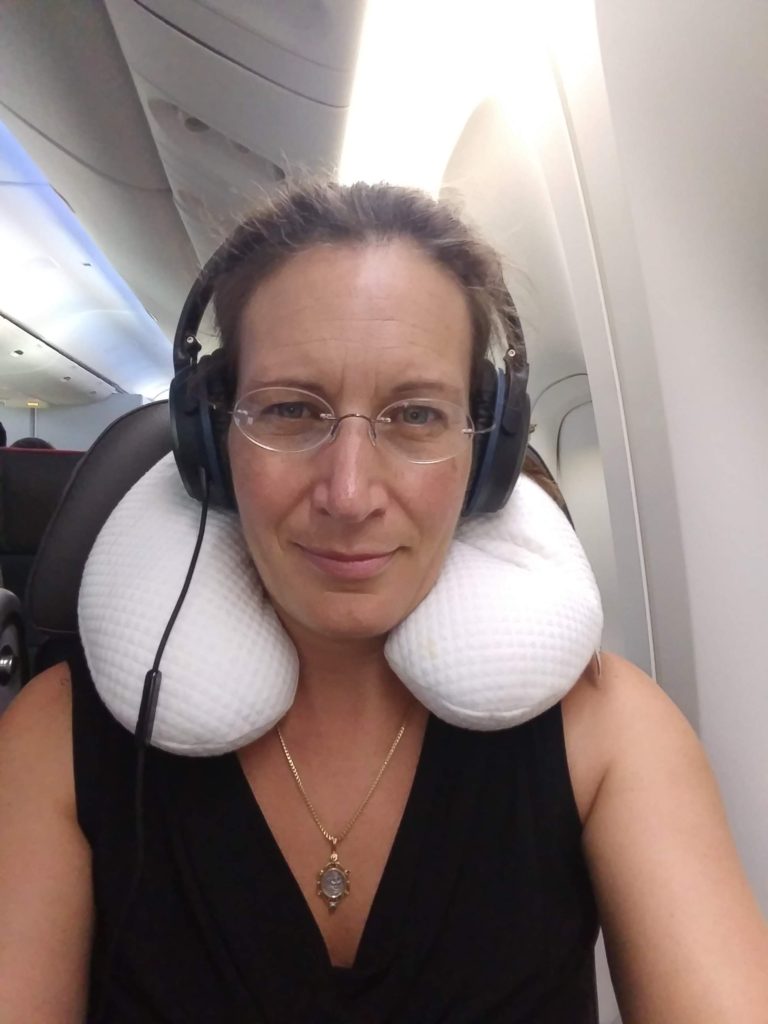 So with my flights booked, I started thinking about what I was going to do on my trip. Last year, Mom and I stopped in the little town of Aigle, Switzerland – where my dad's mom's mom was from before her parents immigrated to the United States in 1886, when she was 6 years old. Louis Samuel and Sophie Marie left Aigle with their six surviving children, a 44-day boat trip to New York ahead of them, and then on to their new home in Kansas.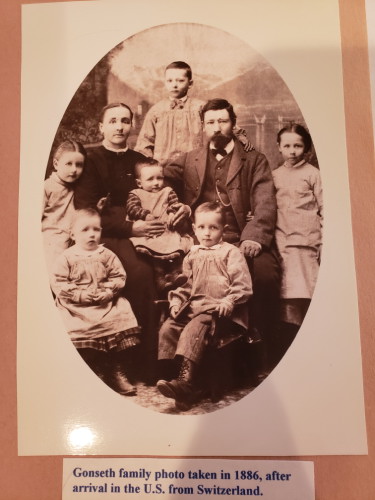 Two of their babies – Louise Marie and Charles Emile – are buried in the Aigle Cemetery. The long voyage weakened the health of their last baby born to them in Switzerland, and he died shortly after their arrival in the United States.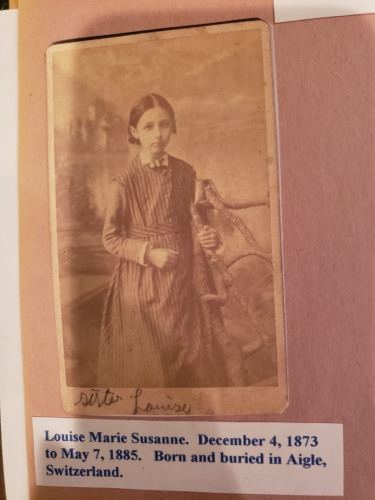 Aigle is only about 50 miles from where Emily is living now – so it's kind of like she has returned to at least some of our roots. (See, Dad, it's not quite the moon…) Anyway, Aigle really intrigued me. Located on the east edge of the Rhône valley – just toward the mountains away from Lake Geneva on the train – Aigle has a rich geopolitical history dating back at least to the 12th century. To my surprise, the Town seems surrounded by vineyards.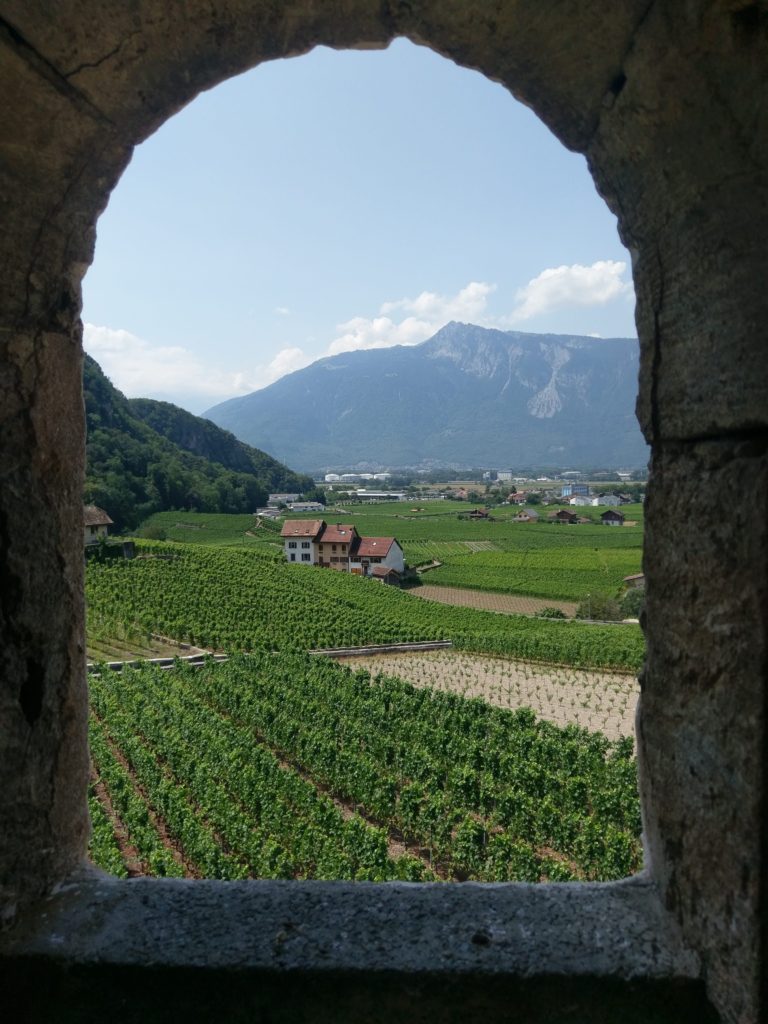 Which really shouldn't surprise me, I suppose, since great-great-grandpap Louis wrote to his children of his trip back to Switzerland in October 1921 about gathering the grapes – and how they would make the finest of wine.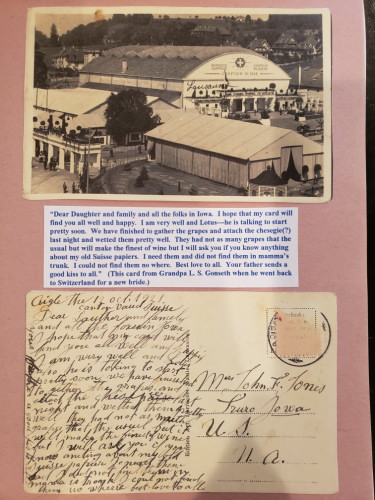 Apparently Louis returned to Switzerland to find a new bride not long after great-great-grandma Sophie died in March. I think I read somewhere that it didn't work out, and he sent his new wife back after not too long.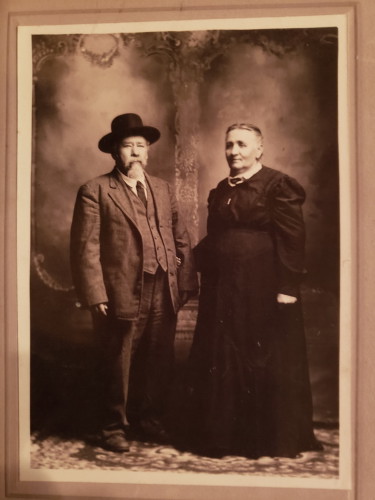 So backing up to last year, Mom and I had promised Dad that we would visit Aigle and report back. Mom and I said goodbye to Emily and Chris in Verbier and headed for Aigle before we flew out of Geneva the next day.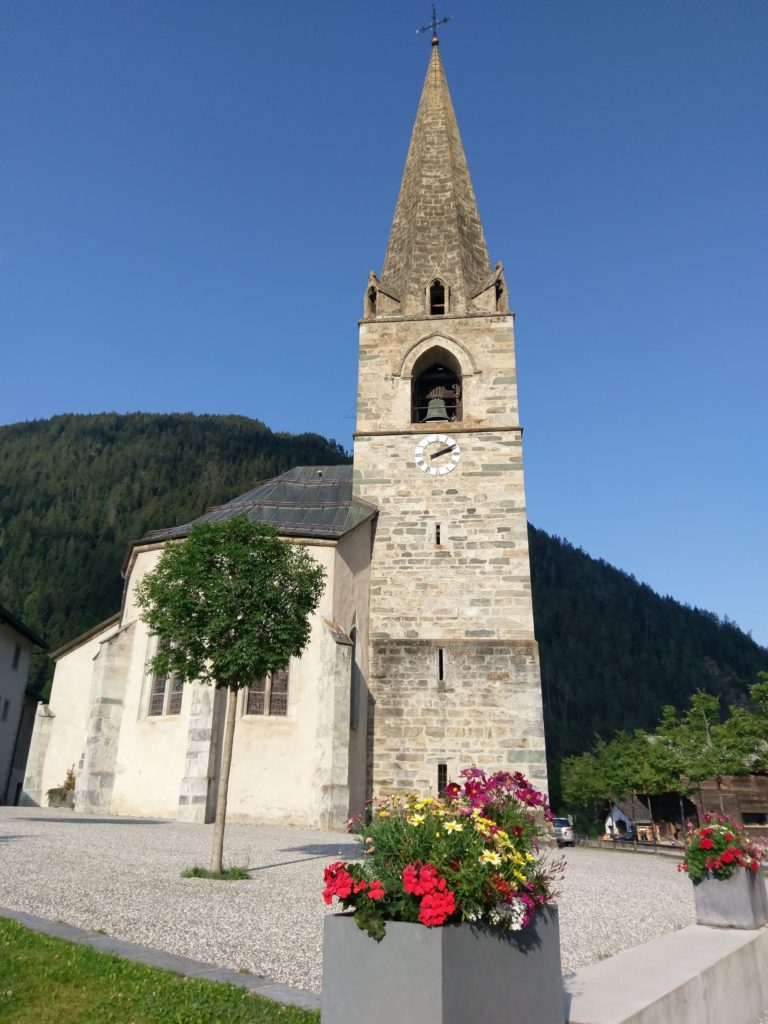 After stashing our luggage at the train station, we set off on foot … with no plan or idea, really, where we were going. But we wandered past the information center, and Mom decided we should ask if they might know anyone with Dad's family name. They didn't, but they did tell us how we could look someone up. So we set back out again on our little fact-finding mission for Dad. First, we visited the Church of the Cloister.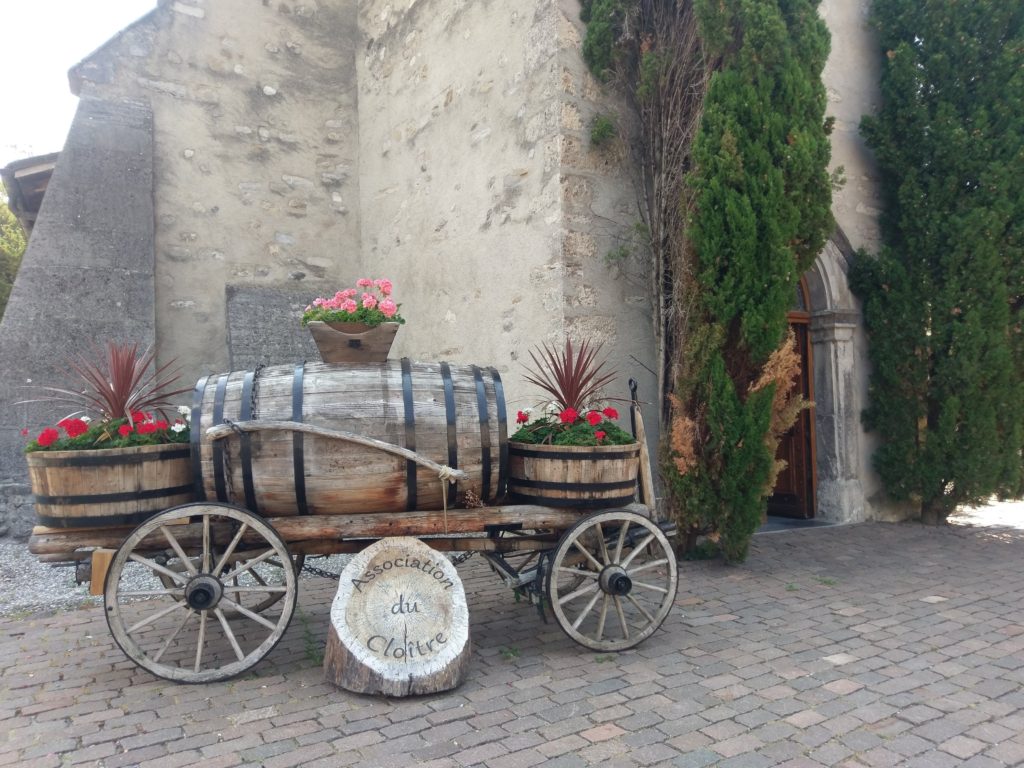 Then, we wandered over to the Aigle Castle, which today is home to the Musée de la Vigne et du Vin – the wine museum.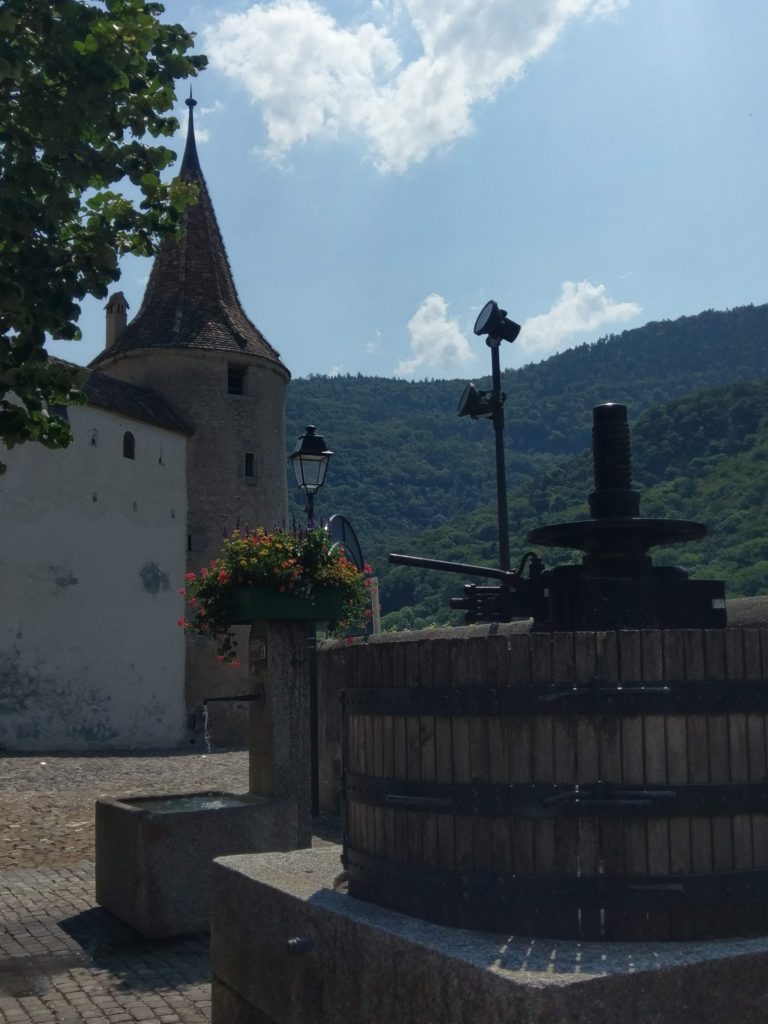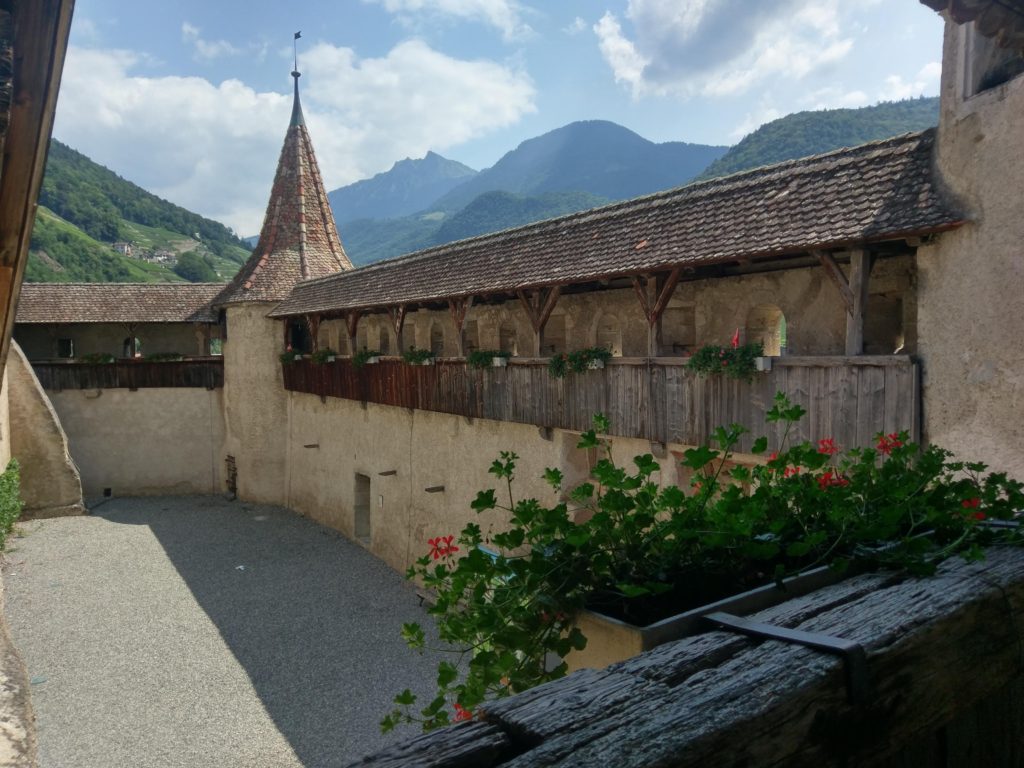 About half way through the tour, Mom and I took a break. I pulled out my phone and pulled up the website that the lady at the info center told us that we could try. I typed in Dad's family name – Gonseth – and voilà!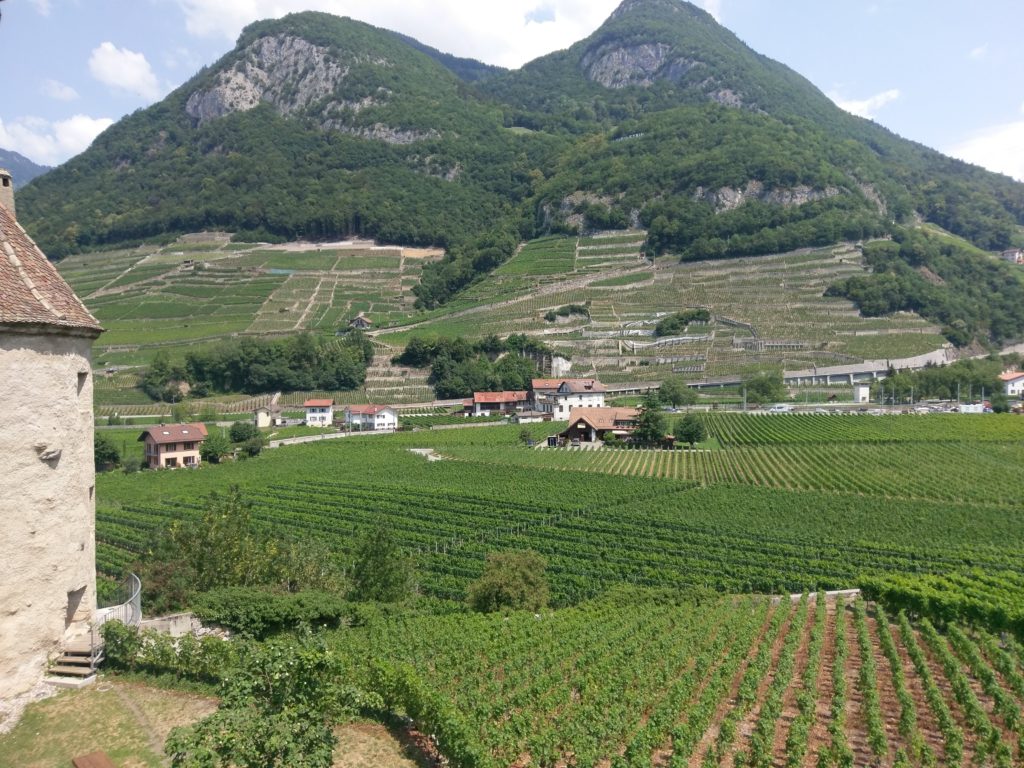 So I put the address into Google maps, and after a few seconds of turning my phone around to figure out what I was really looking at, I realized that I was standing there in the castle looking literally right out on the Gonseth family home. Wow!!!!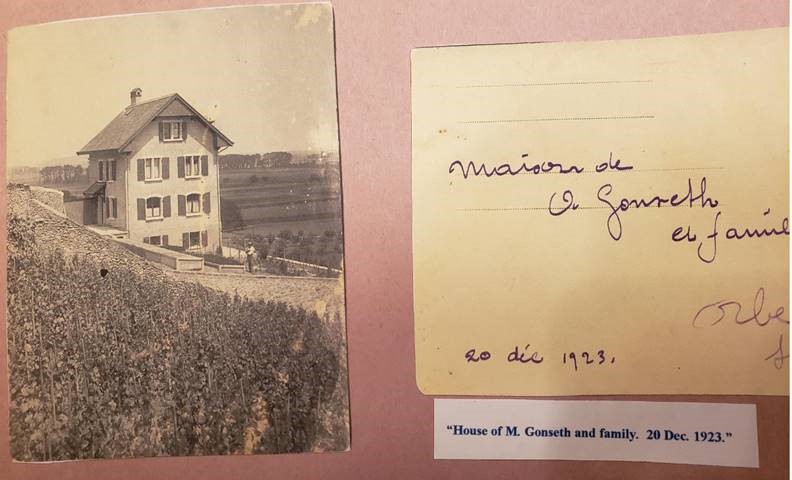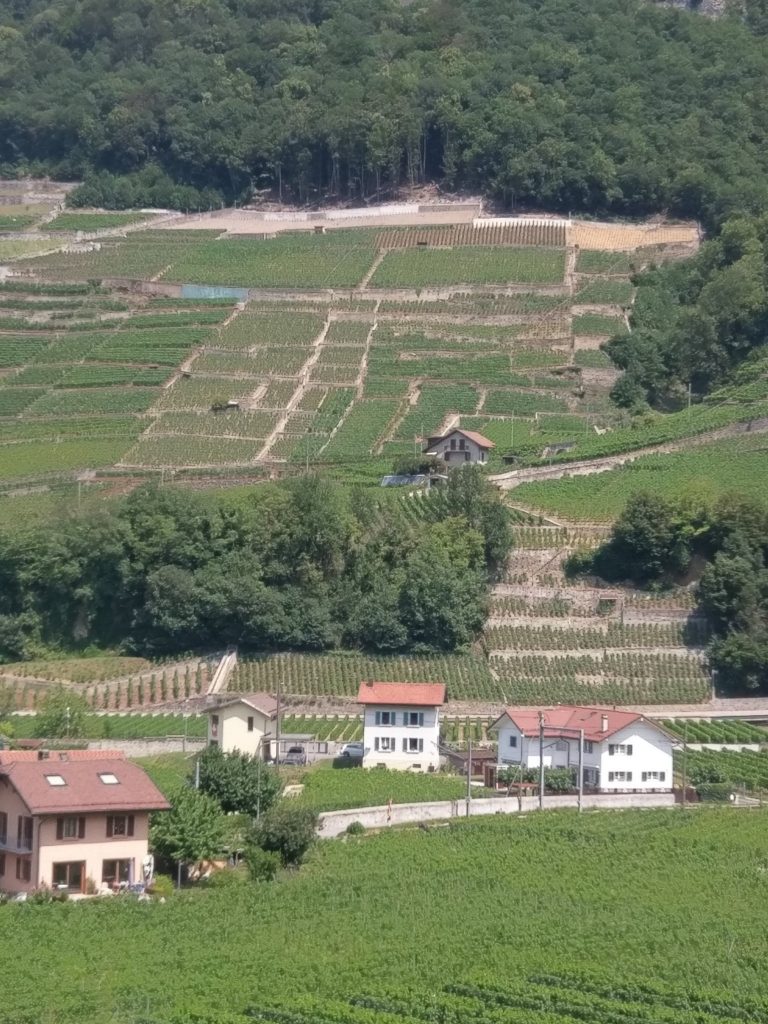 Mom and I debated walking up to the house and knocking on the door, but I think neither of us had quite processed it enough yet to be ready to go knock on the door and say … what … "I think my great-great grandparents may have lived here about 130 years ago and I wonder if we're related?" So we decided to go have lunch and think about it. And we had a delicious lunch and decided that leaving that mystery open for now would give us a good reason to come back.
So fast forward to last weekend… With a little magic from Google and Facebook, I located a Gonseth in Aigle. I sent her a random message saying, "I think we might be related…" And lo and behold, she writes back, "Yes we are cousin because I know that my ancestor Louis Samuel left Aigle last century." Wow!!!
I do hope that Emily and I are able to meet Francine this summer – however, she has told us that it will be a busy summer for her because this is the year of the Fête des Vignerons. This festival – dating back to 1797 – is a celebration of winemaking. The Confrérie des Vignerons (Brotherhood of Winegrowers) decides when to hold the festival – but it can be held no more than five times each century. And it's this year, while I am there – another wow!!!
So, stay tuned! The travel bug bit me again, and I'm entrusting Hailey, Leo and Gus to Paul's care while I go off globe-trotting again in search of my roots … and vines. I'm excited to see what adventures, friendships, knowledge and experiences this summer's trip will bring.