I can't shake a feeling we are in the process of adjusting.  I'm not sure yet what that means … time will tell, I suppose.
After far too much time prioritizing work, and half-heartedly trying to get back into the shape I used to be in, I spent 30 minutes thinking about it and decided that I needed a Peloton. Cycling has always been my thing more than any other sport.  Over the 15 years I've had the bike, I have logged thousands of indoor miles on my loyal Look AL384 and Cycleops trainer, and Sufferfests are awesome, but it was time for something different.  The classes and leaderboard features of Peloton just hit my competitive buttons.  And I created a peaceful, pretty workout room that I enjoy spending time in.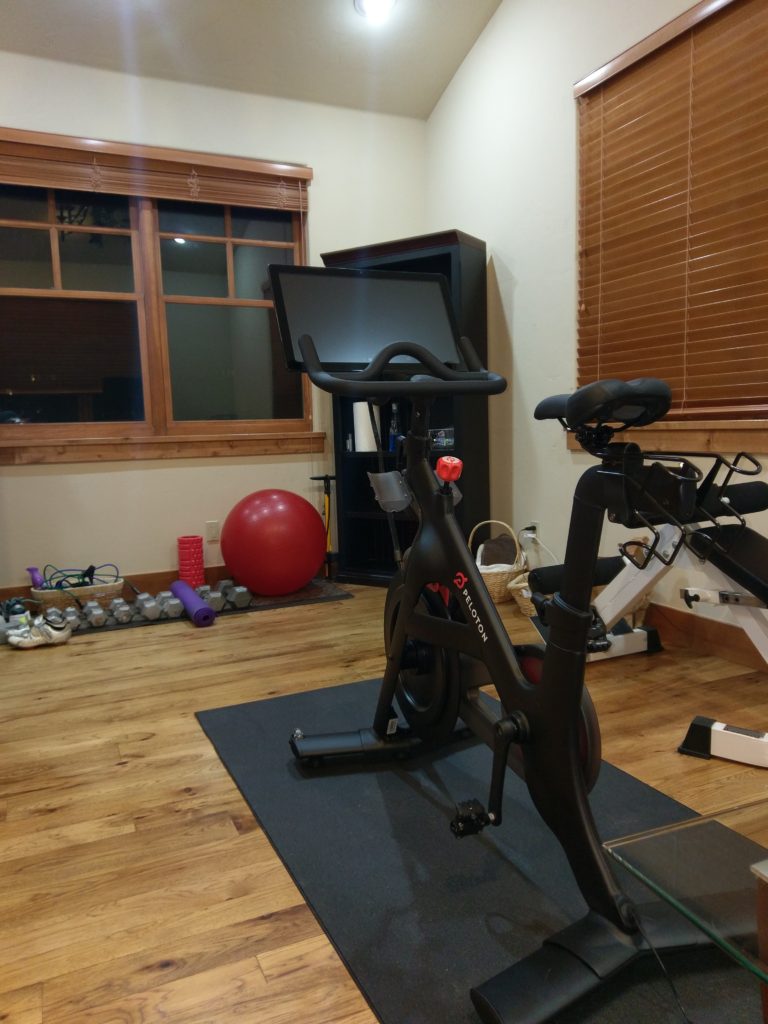 So, I am motivated by getting bikini-ready for when we can have Pale Horse back in the water (I'm determined to maintain my optimism) … and for being in great shape for all the hiking I want to do on my France-Italy-Switzerland trip next summer with Mom, Em and Chris.  I am also trying to get outside each morning with Hailey – the best dog in the world is doing amazing for being almost 10.  Glucosamine (dipped in peanut butter, of course) makes a huge difference in how she feels and seems to put years back in her. I think exercise is probably as important for her as it is for me.  Especially since she has become addicted to trips to the Bonfire Brewery with her dad for popcorn a few happy hours each week.  And the time outside at such a pretty time of day reminds me that we live in an incredible place.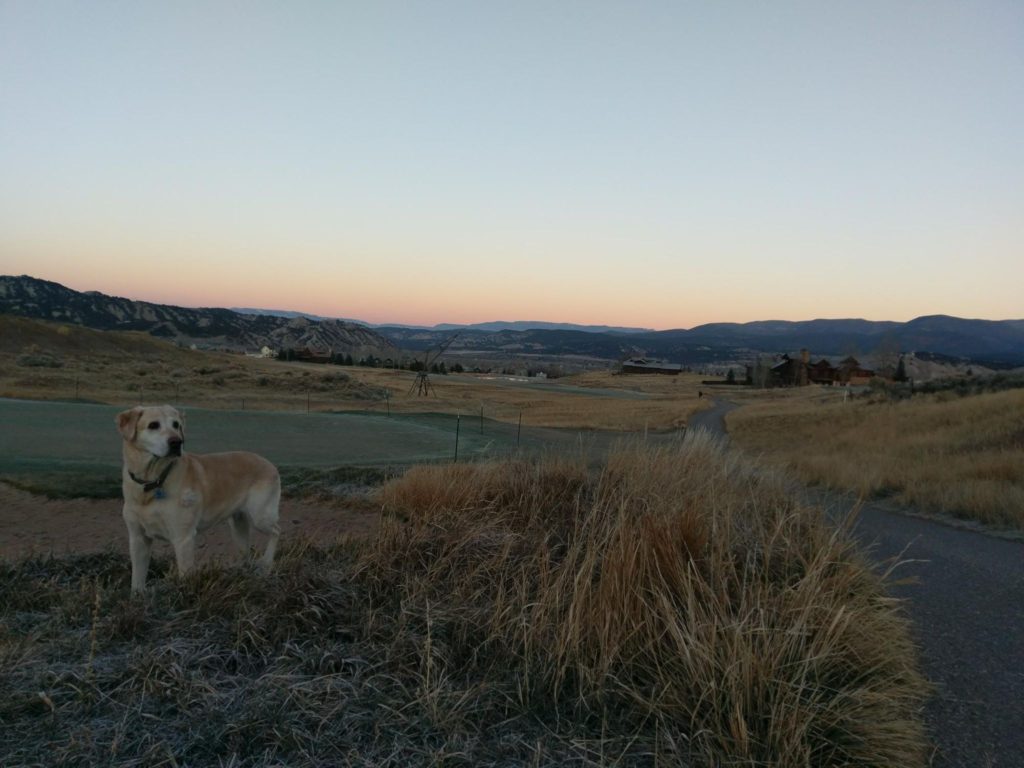 With everyone in the Valley for Thanksgiving, Paul got together with some of the guys who have been important friends for a lot of years.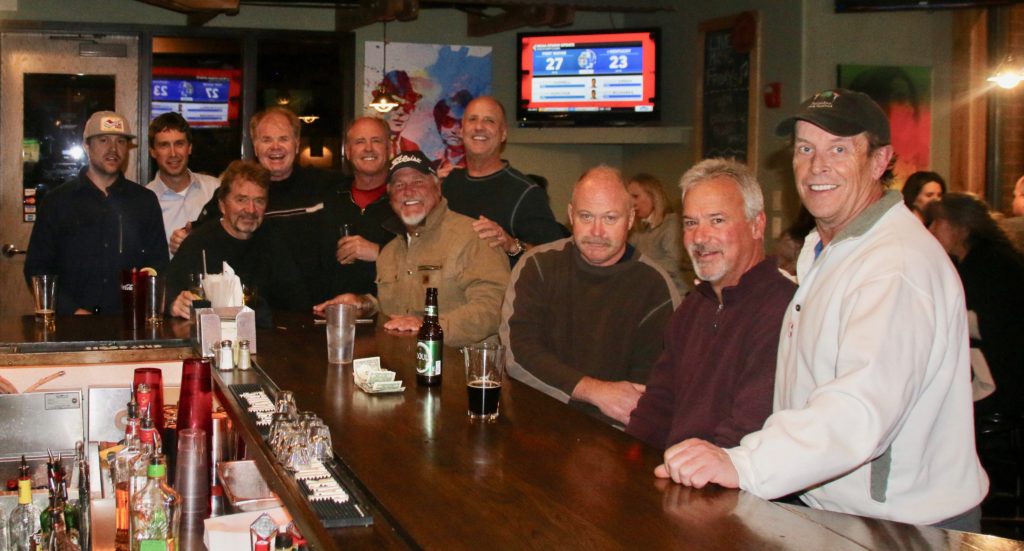 Thanksgiving has always been my favorite holiday – all of the love of family and the guilt-free eating that spans days.  It seems like by the time Christmas finally gets here, I'm over the holiday season and ready to get on with the new year.  To the contrary, Thanksgiving always just seems to arrive when I'm still mentally in October – and I like that about it.  We did Thanksgiving at our house again this year.  Mom and I spent the day cooking – wassail, a baked turkey, stuffing, mashed potatoes, cole slaw, cranberries, and Grandma's baked onions with wine-mushroom sauce. Lots of traditional Ruelius family recipes, and including family who we can't have at the table makes my heart full.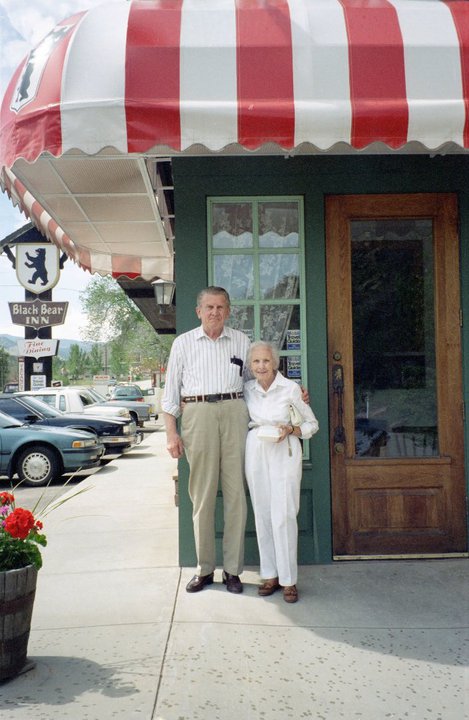 Mom and I put together a last minute flower arrangement that turned out very pretty, and smells fantastic, too.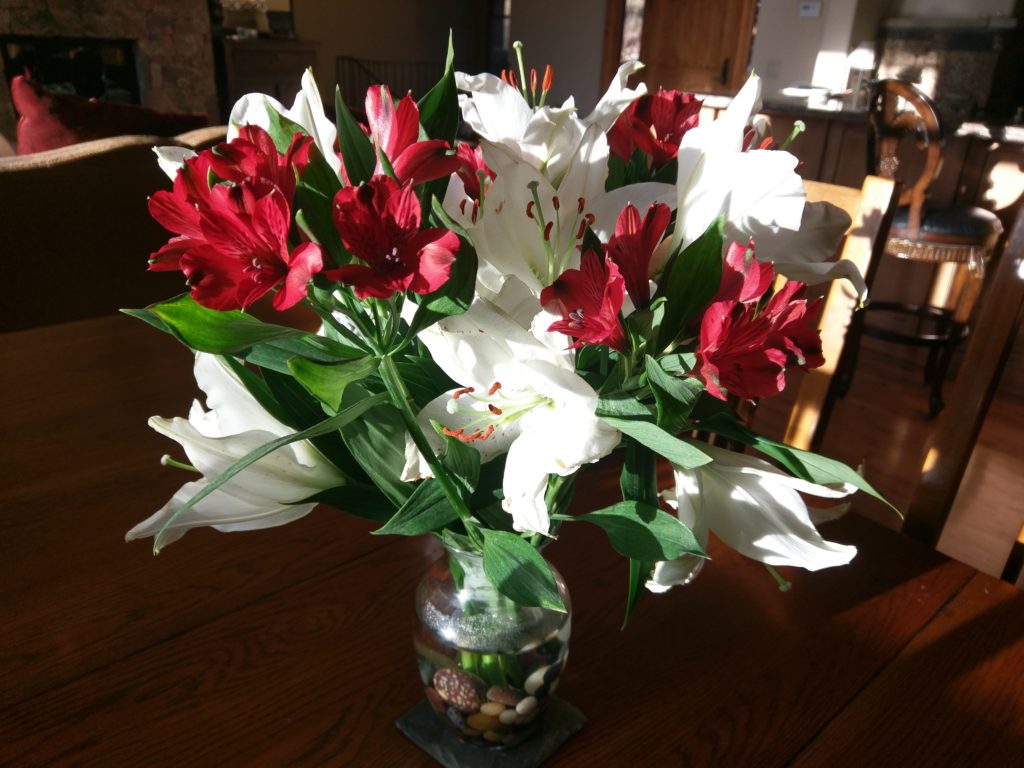 Em and Chris, and Cooper and Tifany, arrived throughout the day.  We gorged on smoked salmon from Aunt Mary Jane and Uncle Randy.  Cooper and Paul fried a second turkey, too.  It was all very yummy!  And then we moved into dessert … a delicious mango pie that is special in Tifany's family, and Emily's incredible pumpkin spice cake.  We all ate WAY too much, and I – at least – have no regrets!  Now back to that Peloton for another ride…
There were two hits for Thanksgiving as far as Leo was concerned.  The first one was getting to spend time with his third-favorite person. As anyone who has been to our house knows, Leo has a very small, select group of people who he will willingly grace with his presence – preferring instead to hide on the top shelf of one of the closets.  But for some reason, he and Dad have always been good buds.  Dad likes to play-fight with Leo, and even though Leo yeowls and bites, he asks Dad to do it again – over and over.  He especially likes when Dad pulls his tail.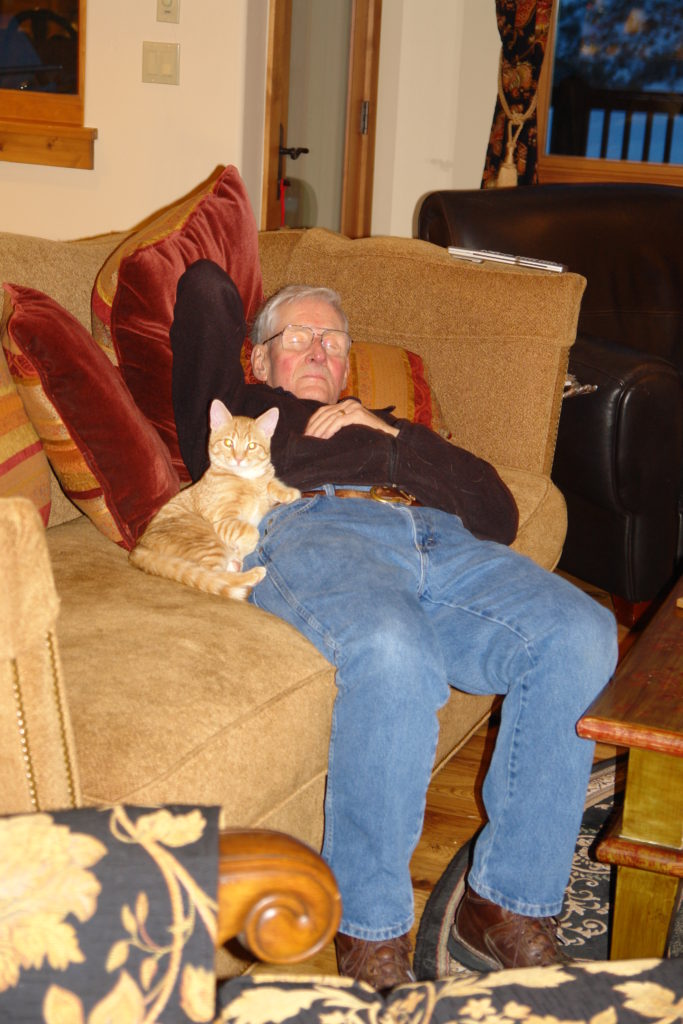 The second Leo highlight was the catnip filled old gardening glove that Mom made for him.  So funny!!!  After he got done going crazy rubbing it all over himself then bunny-kicking and fighting with it, he laid down and fell fast asleep on it. Big hit with with Leo!  And another reason my Mom is the best mom I ever could have asked for.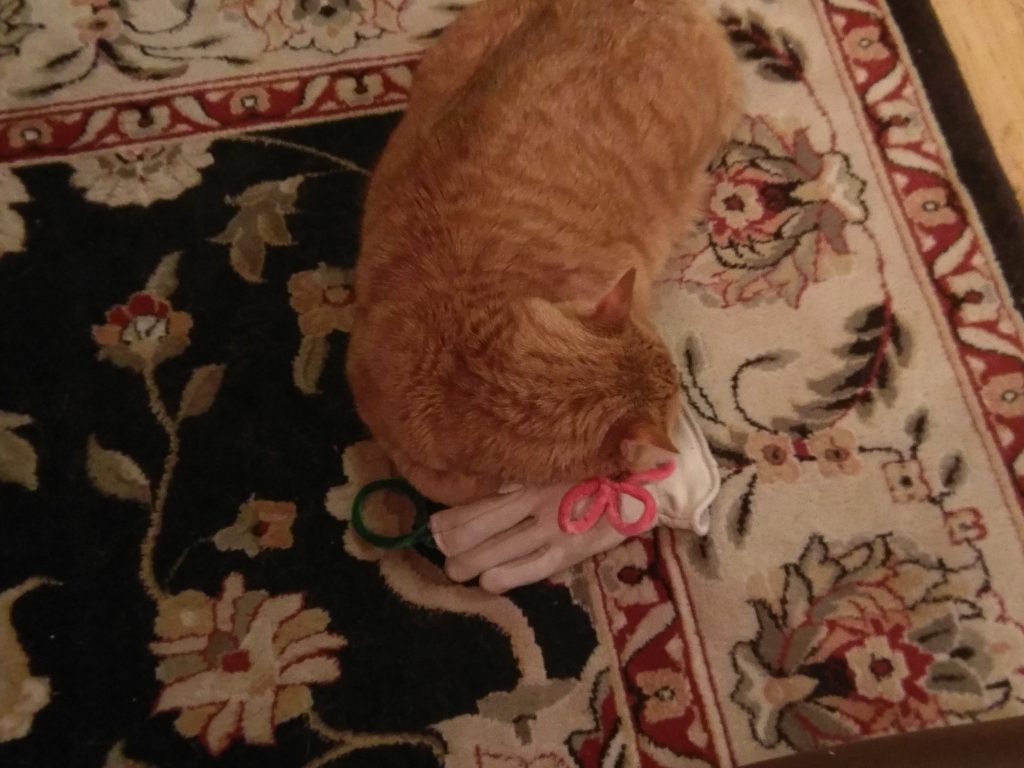 Other random serendipitous musings and memories:
♦  I laugh back at a year ago.  On the Friday after Thanksgiving, Mom went to Costco with me and gave me a ride home so they could swap my tires for winter.  Five hours later, the guy called asking if I was still in the store and telling me I needed to come pick out new tires since my old ones were too worn to put back on.  Something about his attitude made me mad at him.  So I told him to leave the summers on and I would be right down to pick up my car.  And the next day, I got out of bed determined to go buy a new car.  My logic was that it was FAR smarter to just buy a new car than spend $1000 on new tires for my old 2004 Audi S4 that I knew I wasn't going to keep for more than another year or so.*  The look on Paul's face when I drove down the driveway in my new-to-me black sapphire 2014 BMW 428xi with the M package was pretty priceless.  See what happens when I get an idea in my brain?!  Life Serendipity!
♦  Even though I'm pretty much over the snow, I hope it snows a lot this winter so that Hailey and I can go skate skiing.
♦  Geranium is my new favorite scent.  Zum goat milk soap makes me smile each morning in the shower.  I'm thinking of trying to make my own household cleaning spray with this recipe.  I've been on a kick ever since I realized that blue Dawn and white vinegar cleans soap scum better than anything I have ever bought at the store, without all the nasty chemicals.
♦  I tried cleaning my hardwood floors with black tea last week.  Murphy's Oil Soap turns the floor into a skating rink for Hailey, and that's just cruel.  I read somewhere that black tea adds a beautiful shine – it does!  But everybody who was here for Thanksgiving and wore shoes squeaked when they walked on it.  Who knew?!
♦  I made a Thai Shrimp Bisque over the weekend.  Seriously good – at least when you ignore all the instructions for the healthy ingredients.  This is what happens when I have a long weekend that gives me a lot of time on my hands … I cook.  I should do it more often.
♦  I have been trying acupuncture … and love it!  Unless I do it religiously (a couple times a week), I'm not sure it meaningfully helps my headaches.  But it takes me to a place of incredible contentment and calm, and I will keep doing it for that reason.
♦  I am enjoying writing this blog.  Maybe this is how Dad felt when he was writing his cabin log books.  Maybe I will enjoy reading back on these entries many years from now, just as Dad has.
♦  A fire at sunset makes me happy.
What I am reading, watching and listening to:
* What they say about everything breaking on an Audi at 120k miles is true, by the way.  Em scored a major victory by converting me to BMW, since we spent years arguing over which one is better.  So far, the only place Audi wins is with the fold-down grocery bag hooks in the trunk.