I wrote a recent blog post on receiving that faded, old tupperware with Paul's cigars. When I finally came to terms with the reality after Irma that all else was gone, those were what I wanted back. Their sweet smell was life, and happiness, and love, on Poet Warrior, who I loved. I still haven't decided whether I wish Paul had smoked the good ones during our special times there … in that life, where they belong … or if it is better to still have them now, even if we don't have her. While they are one thing I can still touch that was there, they are also a reminder of a life that is no longer.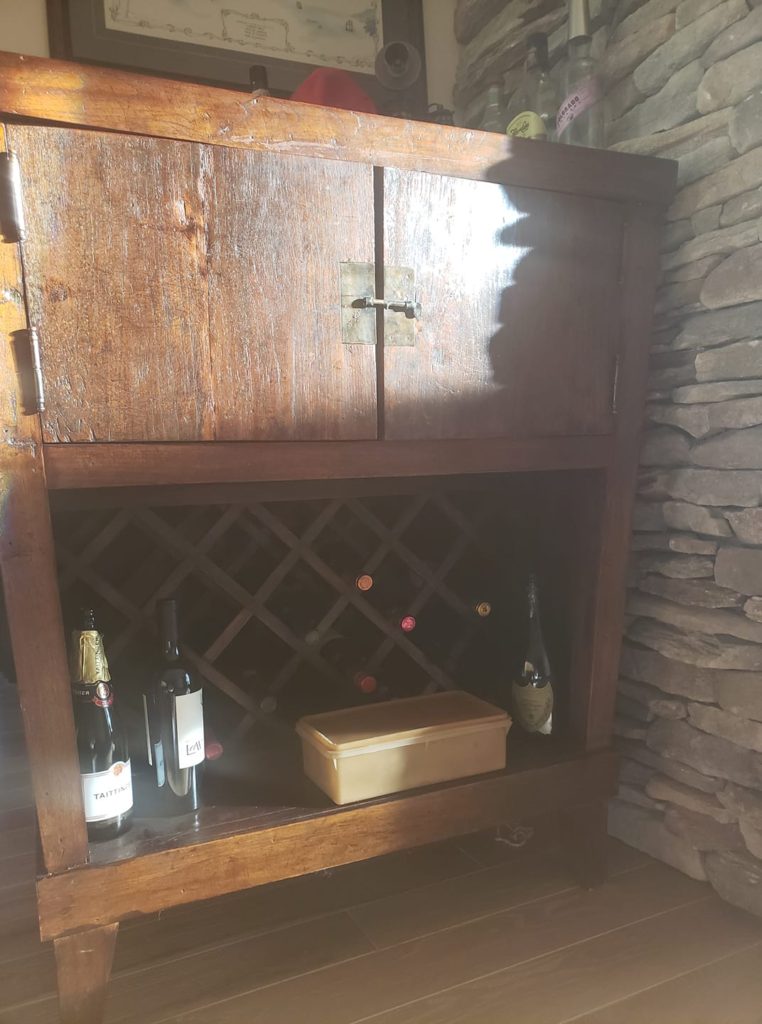 A book I am reading began with a short passage that resonated with me: We receive and we lose, and we must try to achieve gratitude; and with that gratitude to embrace with whole hearts whatever of life that remains after the losses. Andre Dubus II, Broken Vessels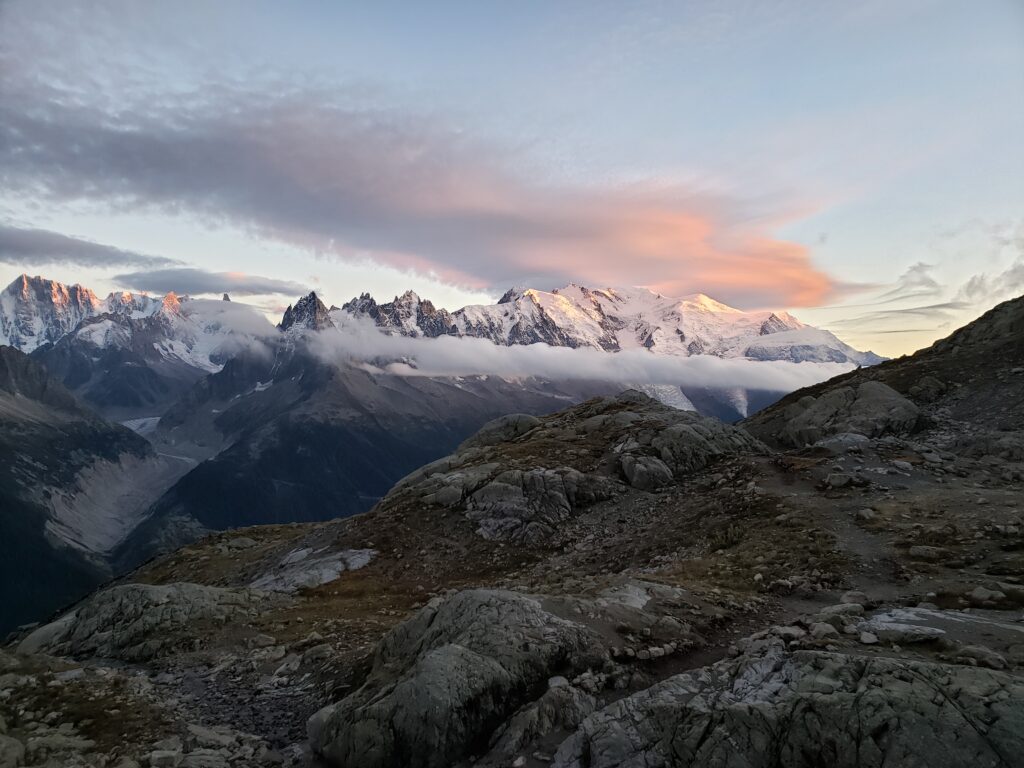 I see Em and Chris's move to France as their gift to me. I figure all-in (well, all-in except for airfare), it cost me only a tiny amount to come visit them in July. And I left wanting more. In particular, wanting to know what the mountains look like in the fall, which is one of my favorite times of the year, pretty much anywhere.
So, even though I sometimes feel like I should feel guilt for being as self-indulgent as I can sometimes be, logic prevailed: Em and Chris might be here only a year, they might be here for 10; but if they're not here a year from now, I don't want to be kicking myself wishing that I had come back to visit in the fall. So with my birthday as a reasonable excuse, I packed my bags and kissed Paul and the critter kids goodbye before I hopped over the pond again.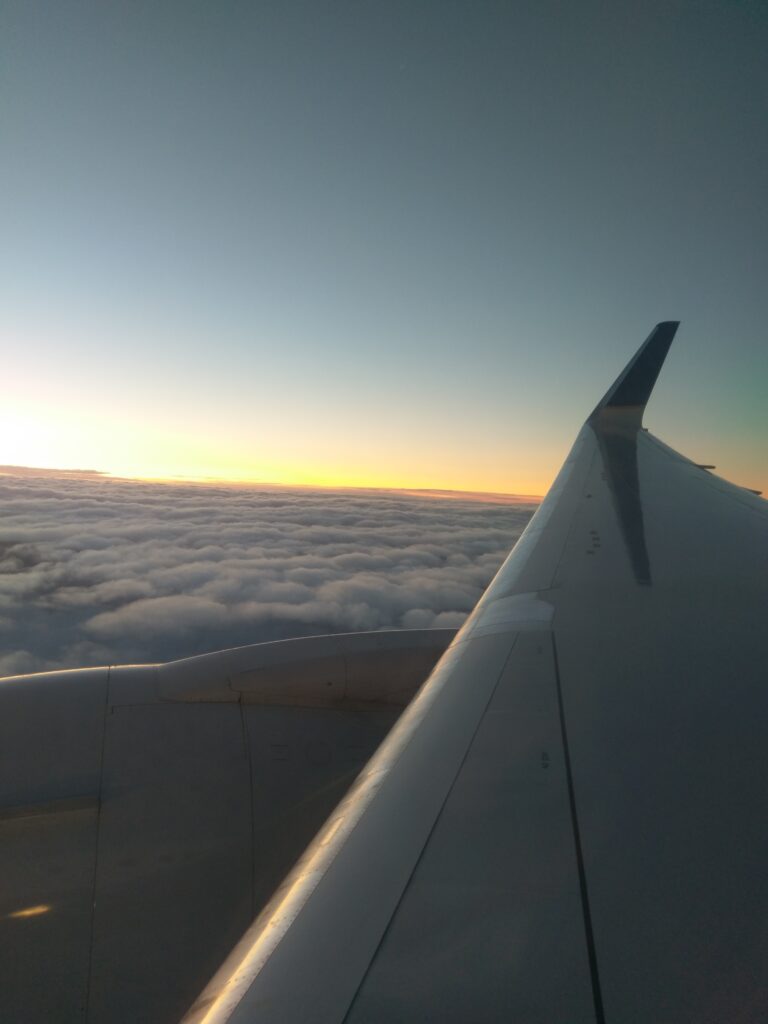 For my birthday, I had three things I wanted: (i) good croissants for breakfast, (ii) good weather, and (iii) the night at the Lac Blanc refuge.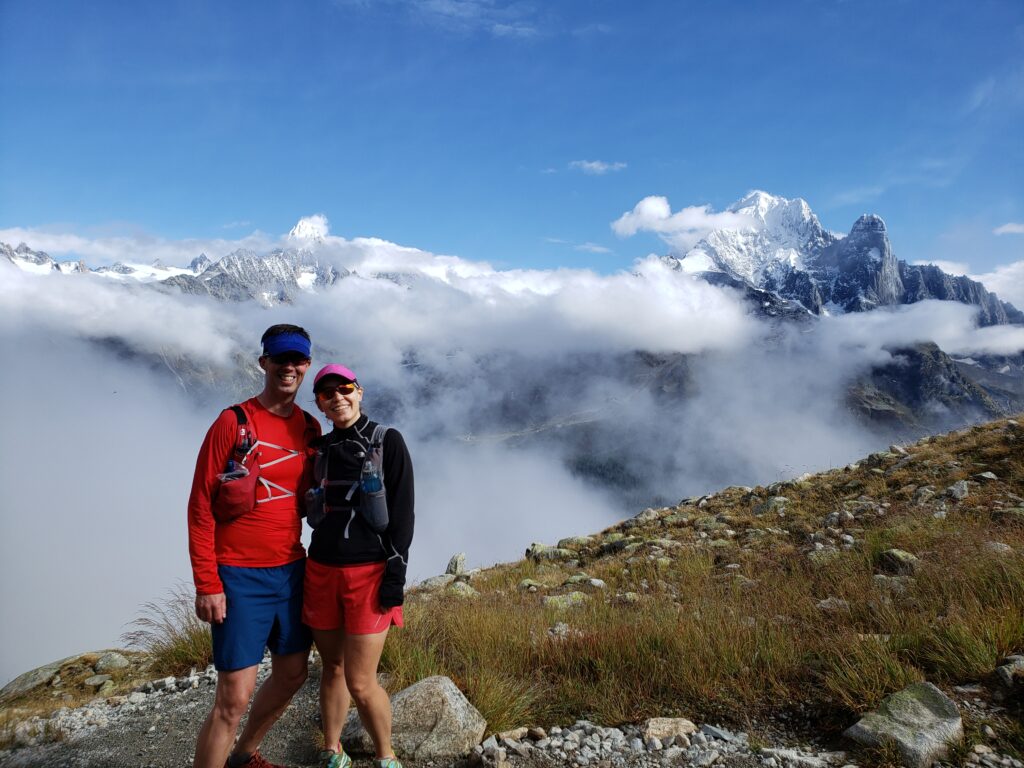 Em, Chris and I had a fun overnight at Lac Blanc.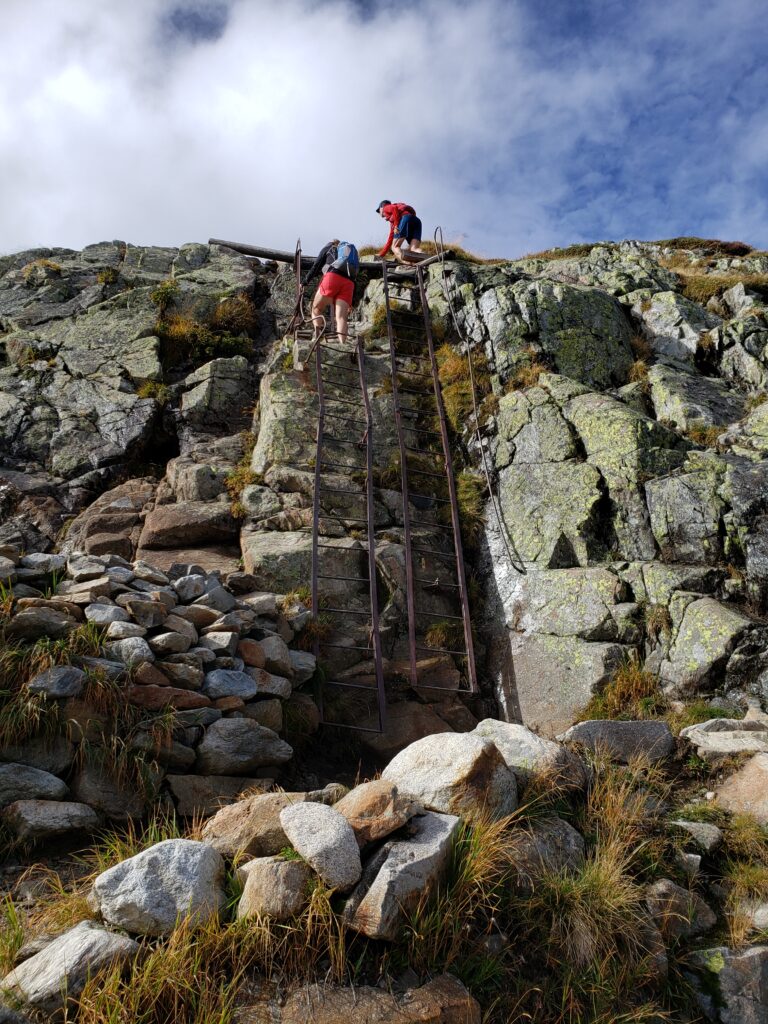 We laughed with the 5 girlfriends who were at the end of their TMB adventure, especially when we learned that they are all veterinarians and we thought we'd throw out Hailey dog's latest dilemma (a lump on her chest), which elicited a bunch of free advice, mostly boiling down to when in doubt, cut it out.

It was a COLD night – but so beautiful, and the sunset and sunrise were befitting of the start of my 44th lap around the sun.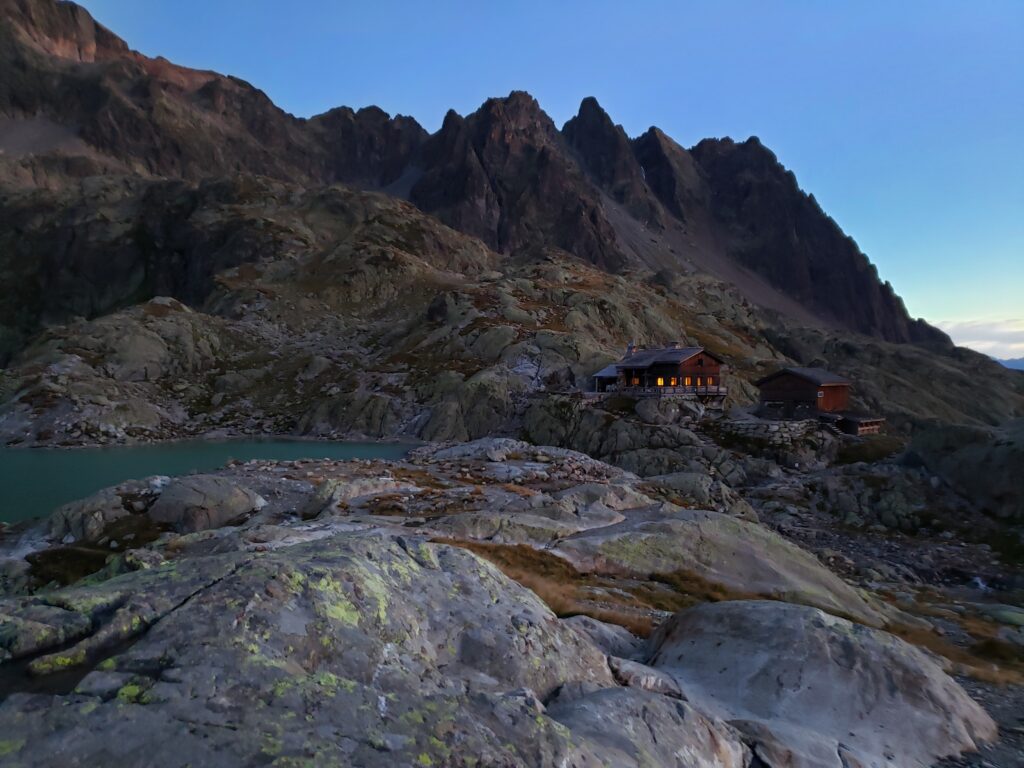 The other adventure we wanted to do while I was here was to visit the Rifugio Bonatti. Walter Bonatti was a pioneering Italian climber; by most accounts, he was at the center of one of the most contentious disputes in mountaineering history, when in 1954 when he was 18, two fellow Italian climbers deceived Bonatti out of his chance to reach the K2 summit. Only in 2004 did one of them publicly back Bonatti's version of events, confirming that Bonatti was deliberately deprived of a summit attempt so the others could have the glory. My sense is that he preferred the old school ways and shook his head at modern climbing. In a 2010 interview, he said: Modern equipment is so technically advanced you can climb anything if you put your mind to it. The impossible has been removed from the equation. His obituary describes him as thin-skinned, but essentially honorable, taking care to note that by the end of his life all shadows over his reputation had been dispelled, leaving him widely seen as among the greatest mountaineers ever.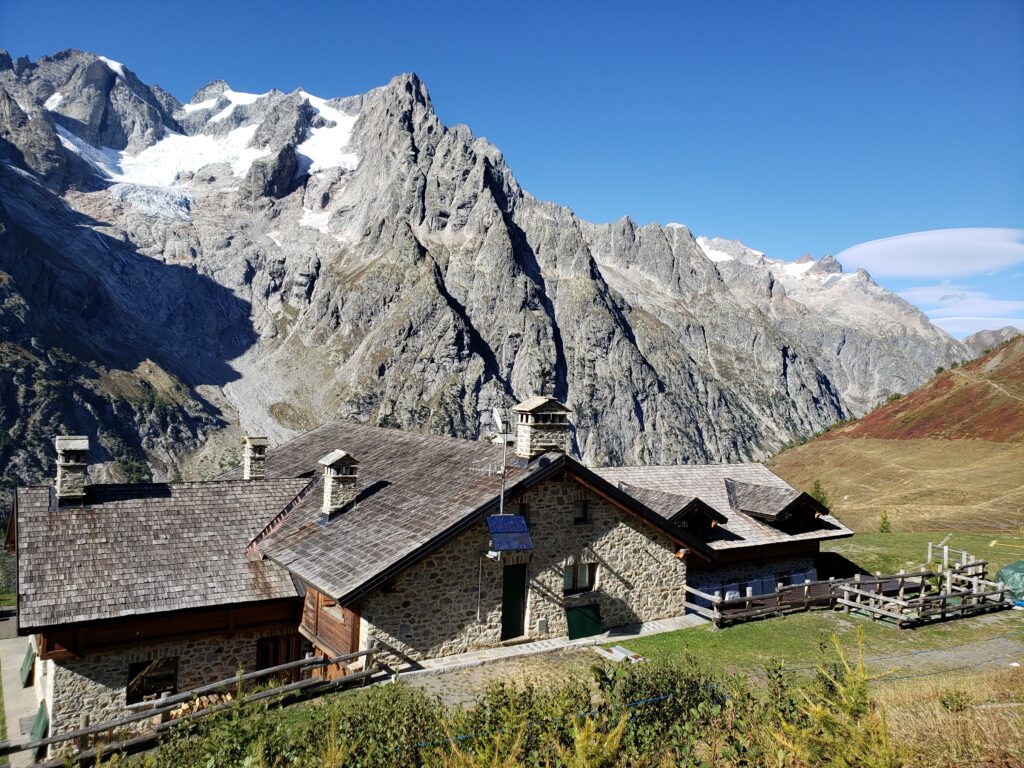 Our trip might not have happened, given that Italian authorities have ordered the Ferret valley below Bonatti evacuated. The Planpincieux glacier is sliding forward at about 2 feet per day, and it seems to be just a matter of time until it collapses on the towns and road below. Another reminder that nothing lasts forever…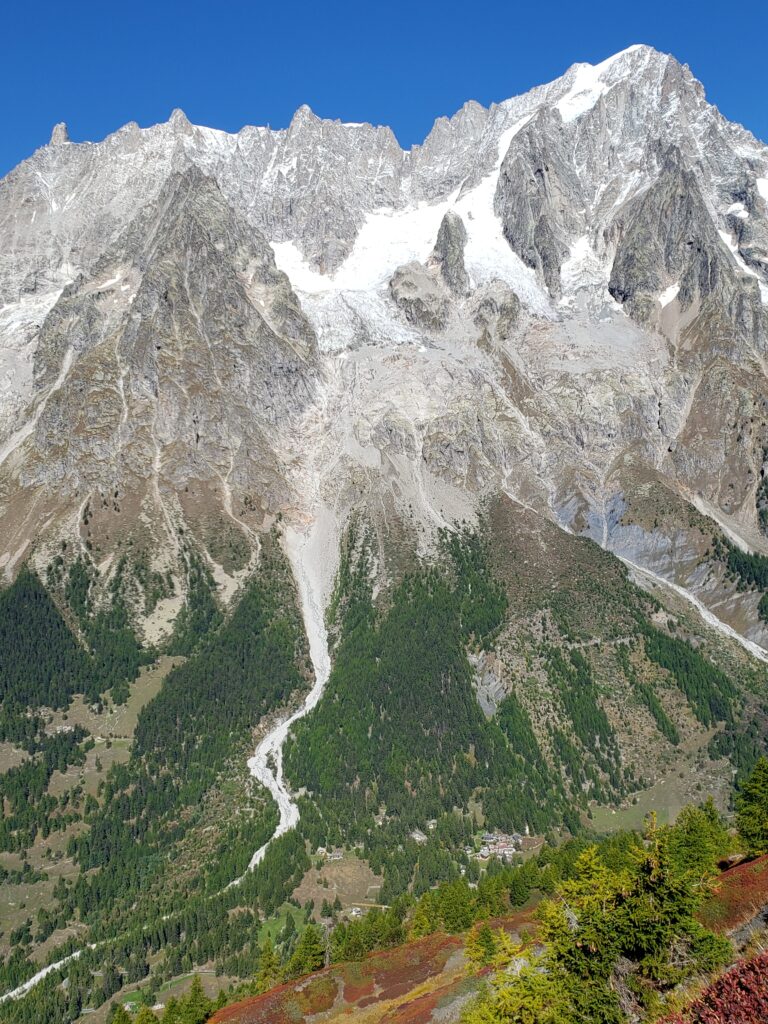 Emily and Chris took pity on me with the head cold that had me sniveling and gasping for air even as I walked to the bus stop, and they gave me a 1 mile, 800′ vertical head start when we couldn't find a parking space at the start of the trail. I didn't suffer as much as I feared I would, and we all connected on the ridge between the Rigugio Bertone and Col Sapin, where I hiked one day last summer.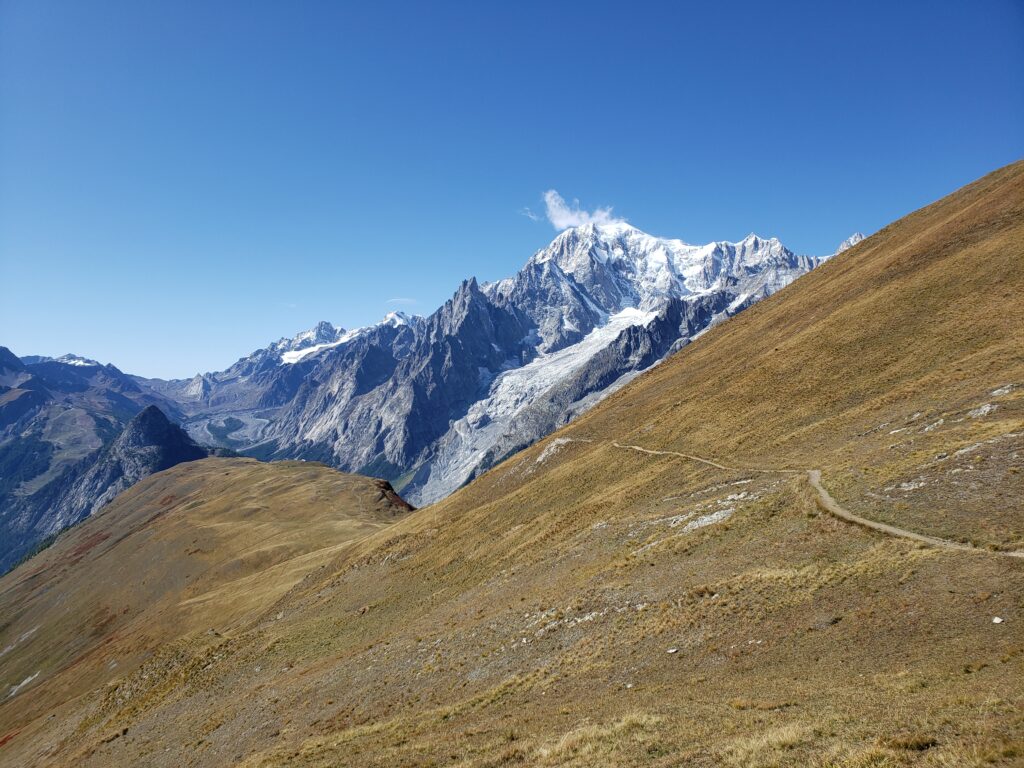 The fall colors were magnificent! Which was the whole reason for the trip in the first place…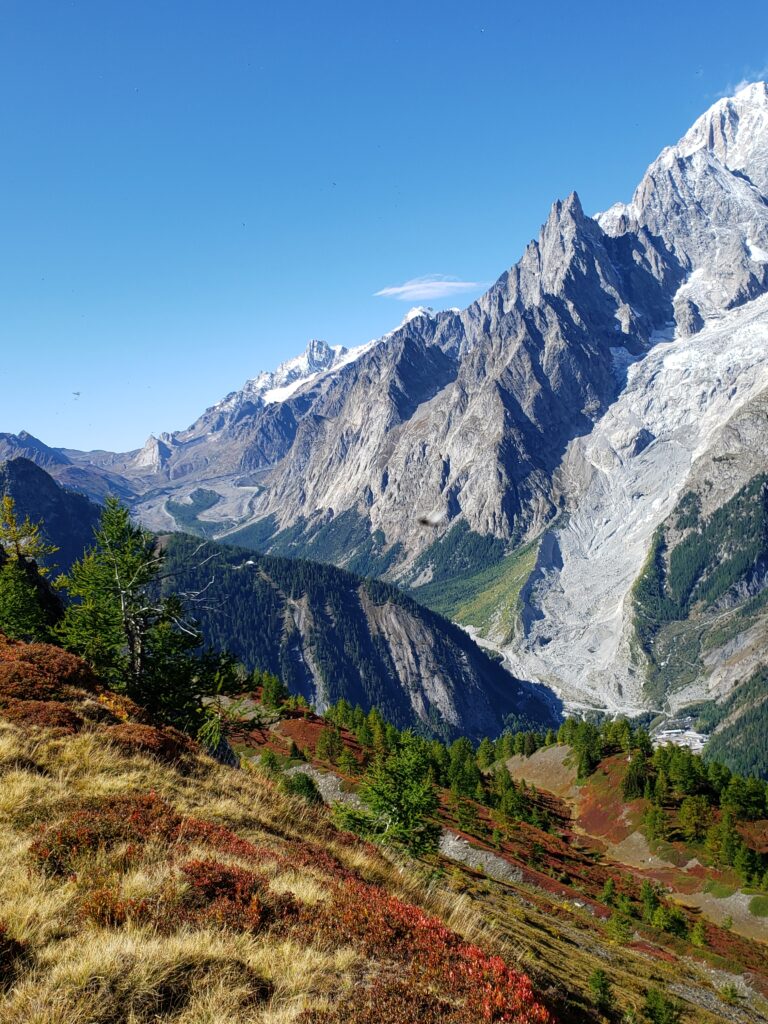 Back to Walter, I'm not sure still why the refuge bears his name. But it is tastefully full of his memorabilia, from photos of him as a little kid, to his Supersprint skis, to what we think are his ashes prominently on display in the dining room. While Mara, the innkeeper, later told us she can find a place for 85 people to sleep in the refuge at night if she has to, the first night we only had to share with four other people.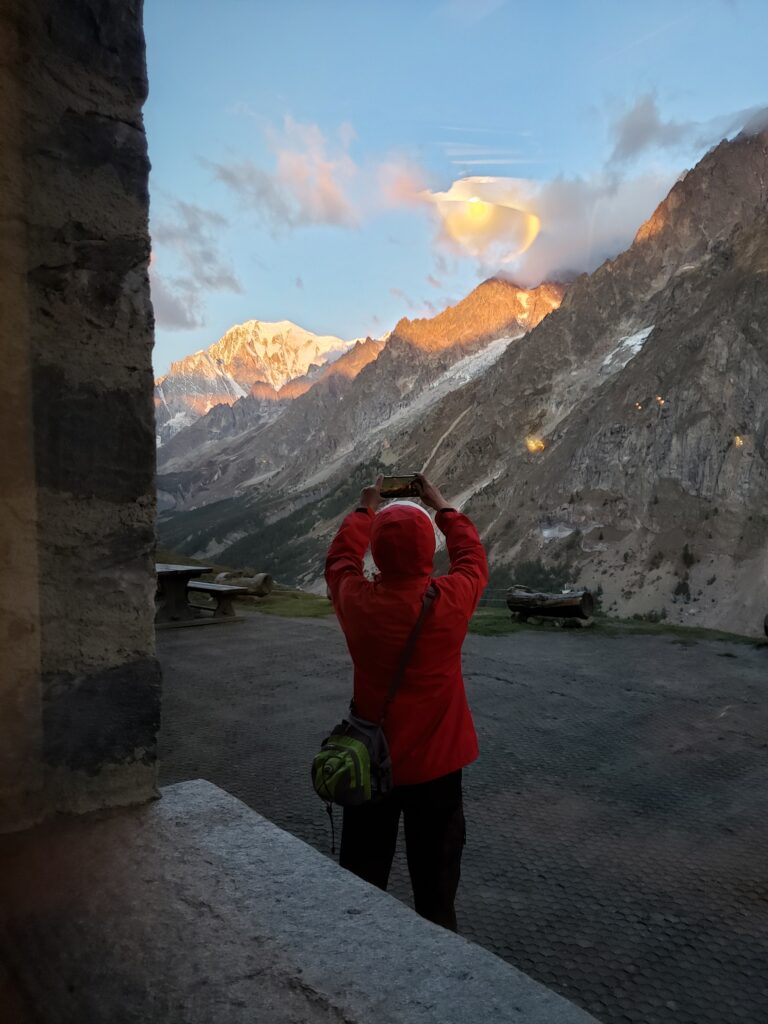 We had some debate over what hike to do the next day, and figured it was a sign that Mara assigned us the Aiguillette du Malatra room for our two nights with her.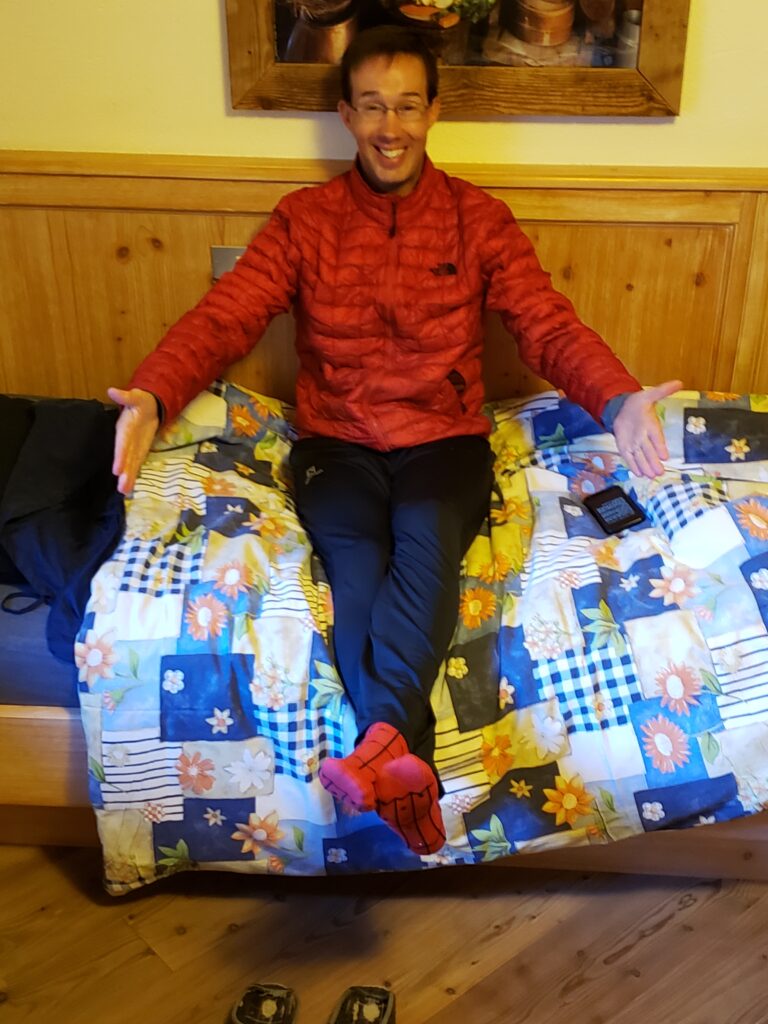 So after a good night's rest, we headed out the next morning to hike Col du Malatra.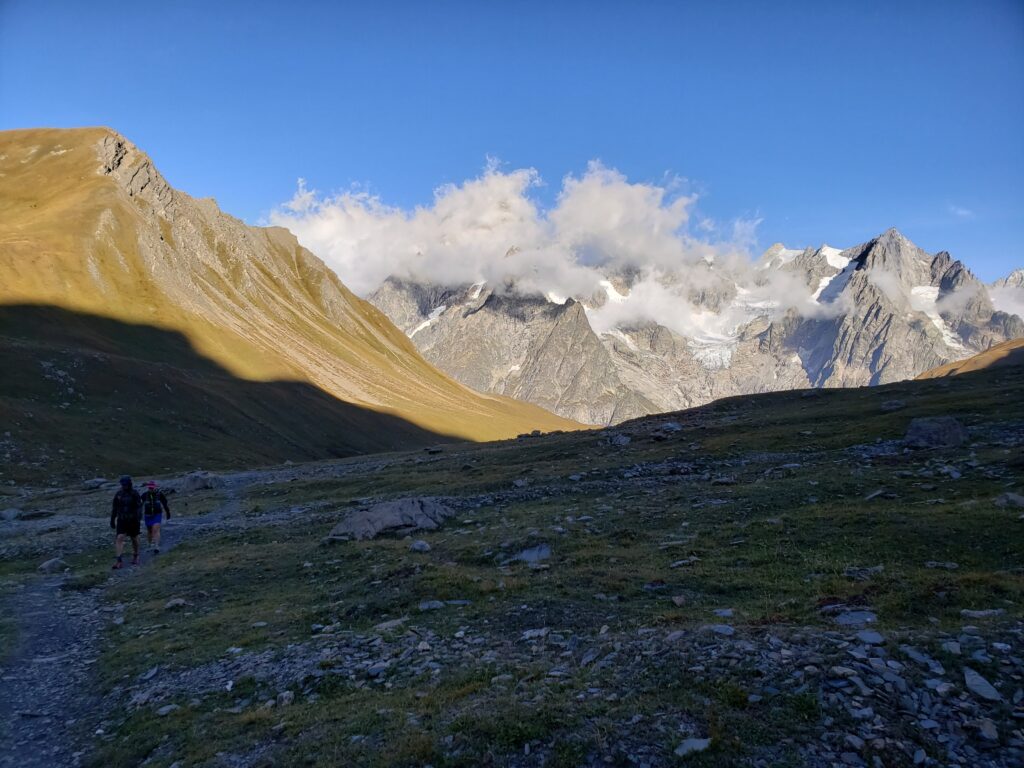 The pass itself was so narrow that if we had stretched out our arms (even Emily…), we probably could have touched both sides.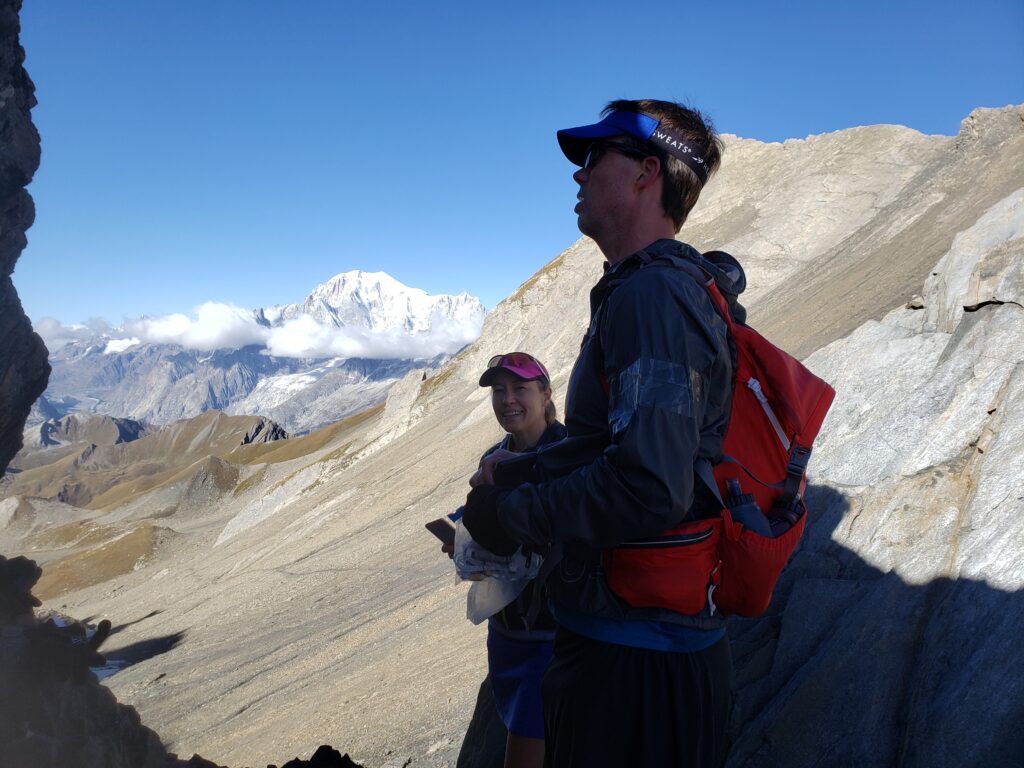 It was COLD up there. We sat on the far side of the pass, with our backs against the sheer rock cliff, and took in the incredible view of the lands all the way to the Matterhorn.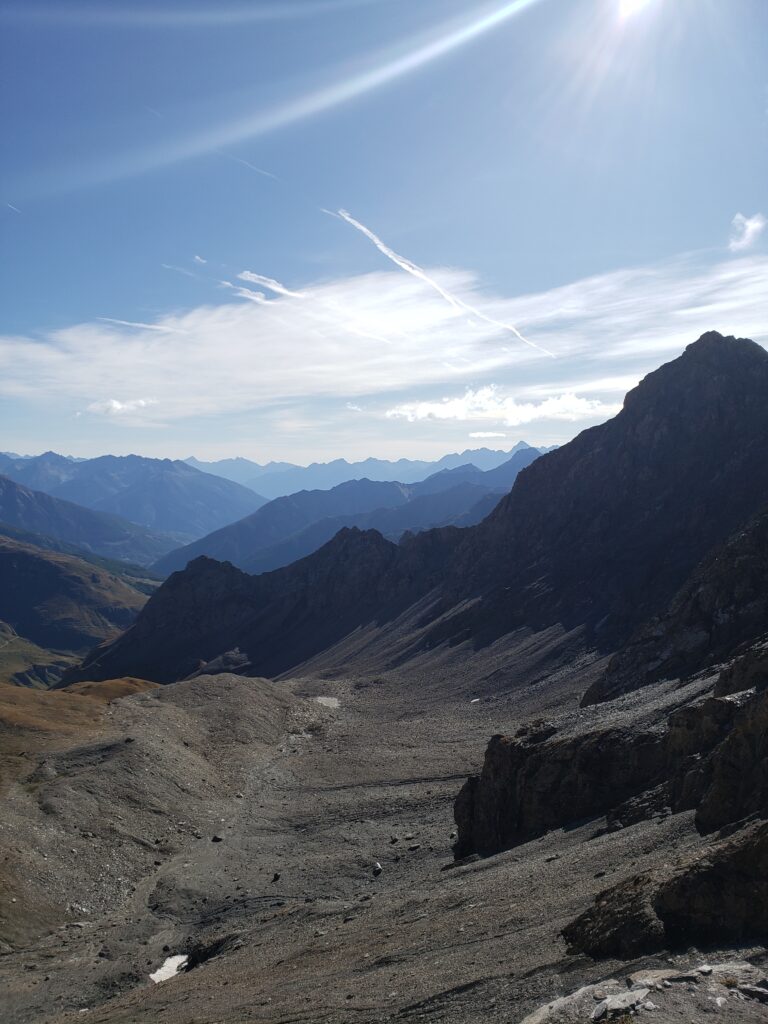 Unfortunately, I was last to grab a seat and got stuck with the edge of the cliff, which I did not appreciate as I was shivering and barely able to hold on to anything with my frozen fingers.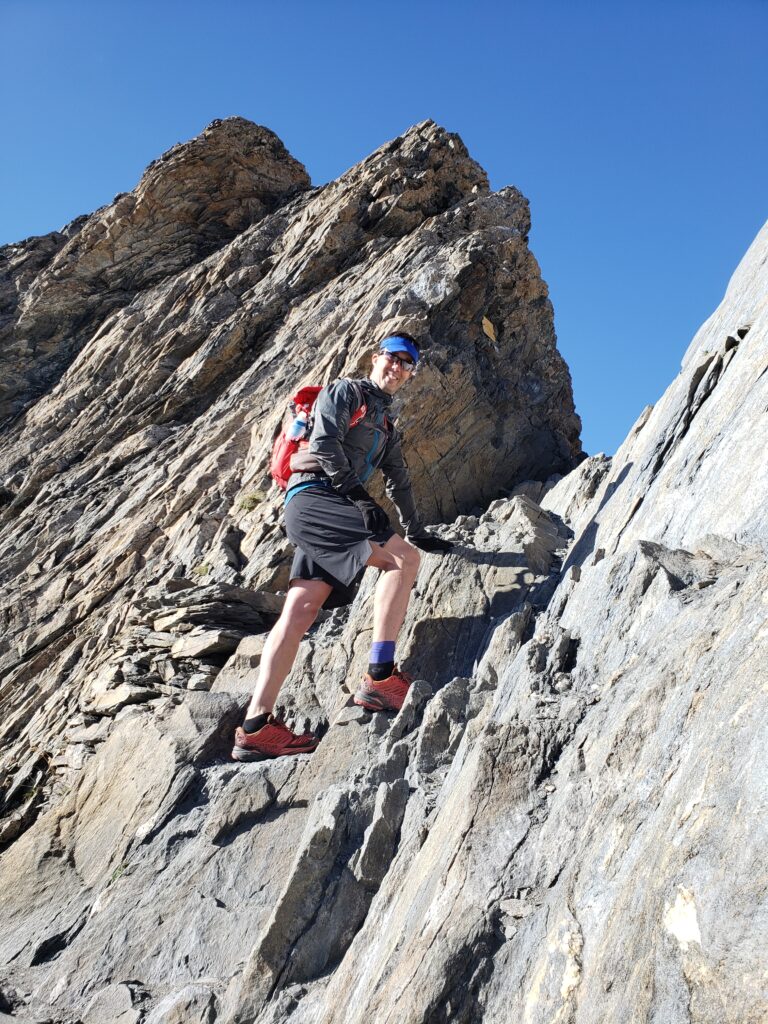 It was only about a 6 mile round trip from Bonatti to Malatra, so after lunch back on Bonatti's picnic tables, we decided to head over to the Elena Refuge – or at least as far toward the Elena Refuge as we could without really having to go downhill, since we decided we were done with uphills for the day.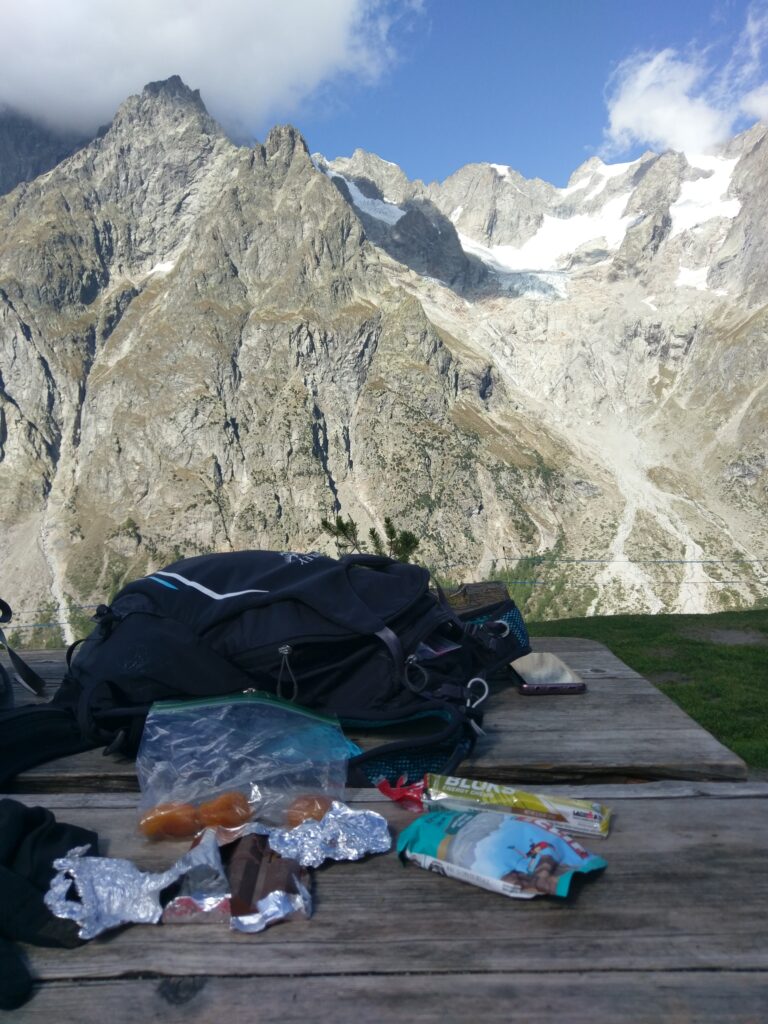 The way we knew Mara liked us is that she offered us all the hot water tokens for the showers that we could use. In the high season, each person gets one token – which somewhere I read gets you about 16 liters of hot water. So we enjoyed our hot showers, then sat outside just taking in the views.
Then Mara and her son put on a feast for us – since we were the last guests at Bonatti before they closed early for the season (thanks to the creeping glacier), I figure it was easier for them to see just how much we could eat rather than throw it away or fly it out when they left for the season.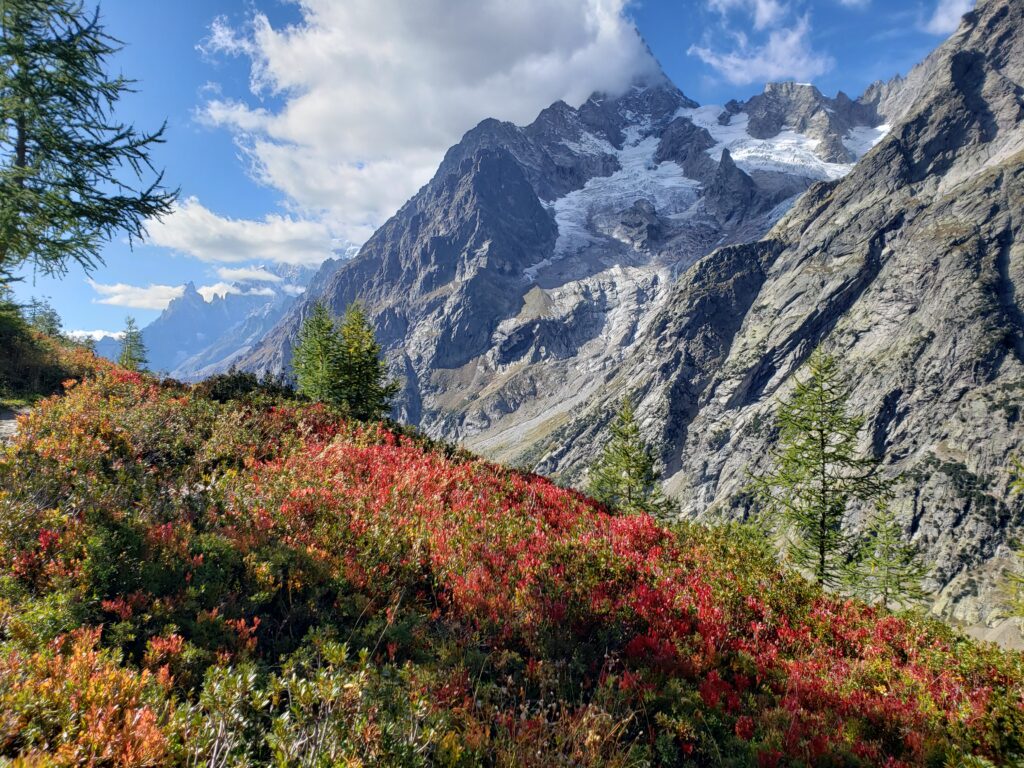 We had pasta, and zuccini with onions, and carrots, and charcuterie, and salad, and bread, and an apple tarte for dessert.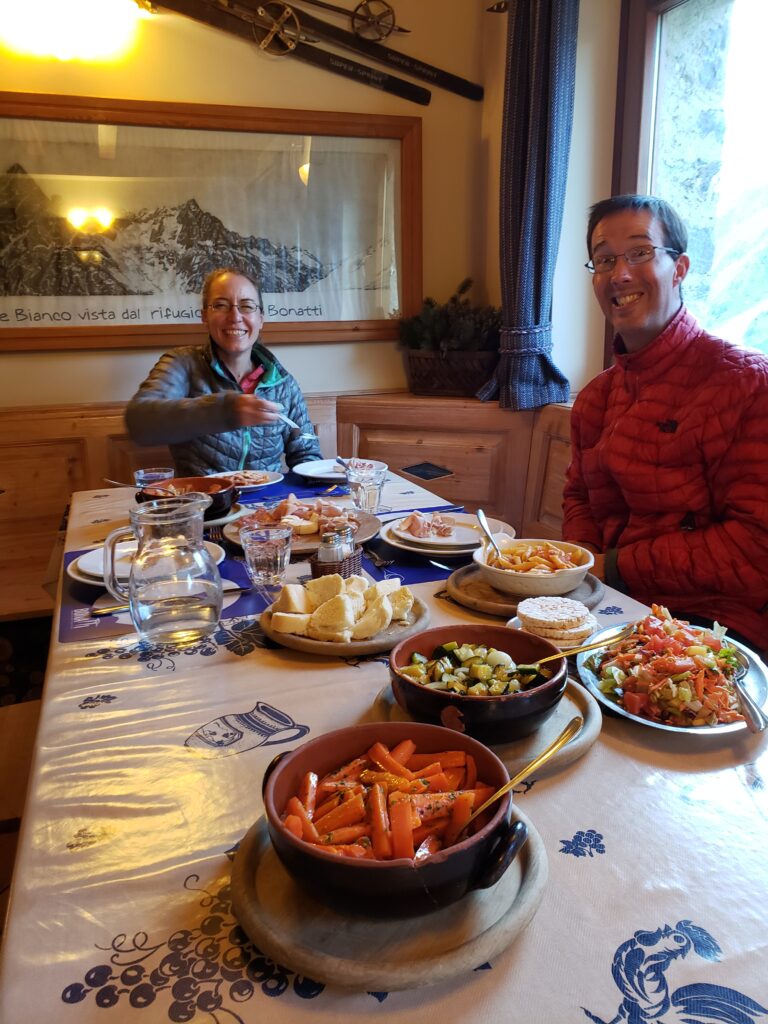 I think Mara enjoyed being more or less done for the season. We talked to her for a bit – she knows all the secrets of the hut from the last 21 years. It is important, in her words, that each guest leaves with a souvenir from their time with her.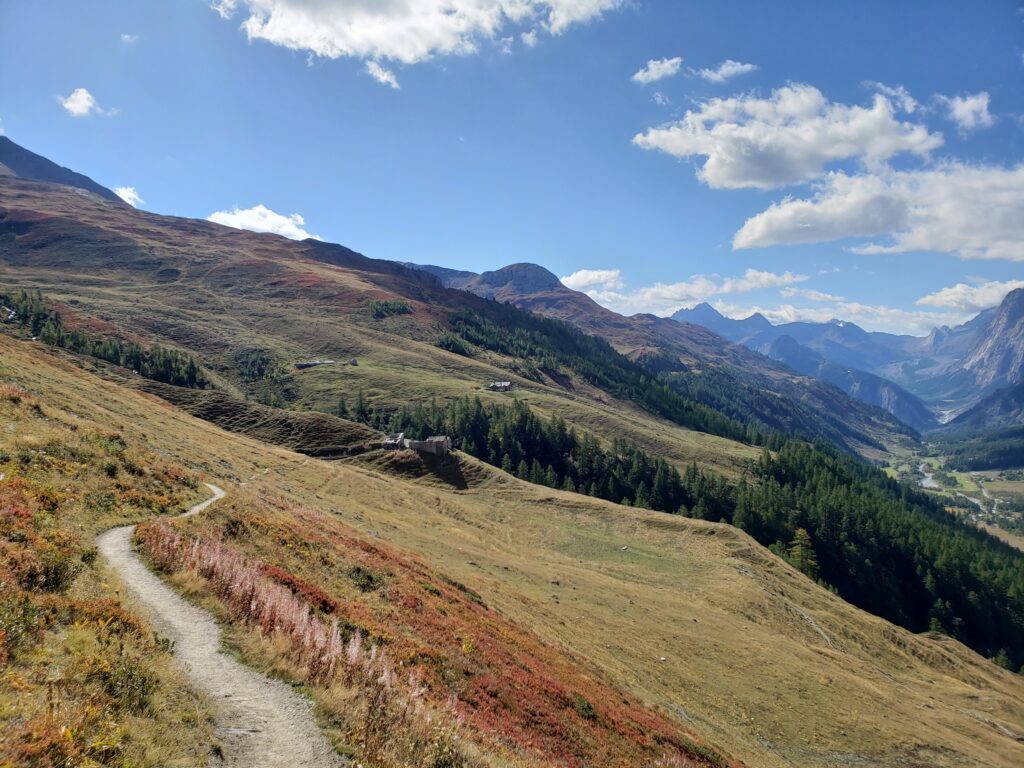 I believe Mara still enjoys creating memories for the thousands that sleep under her roof each summer.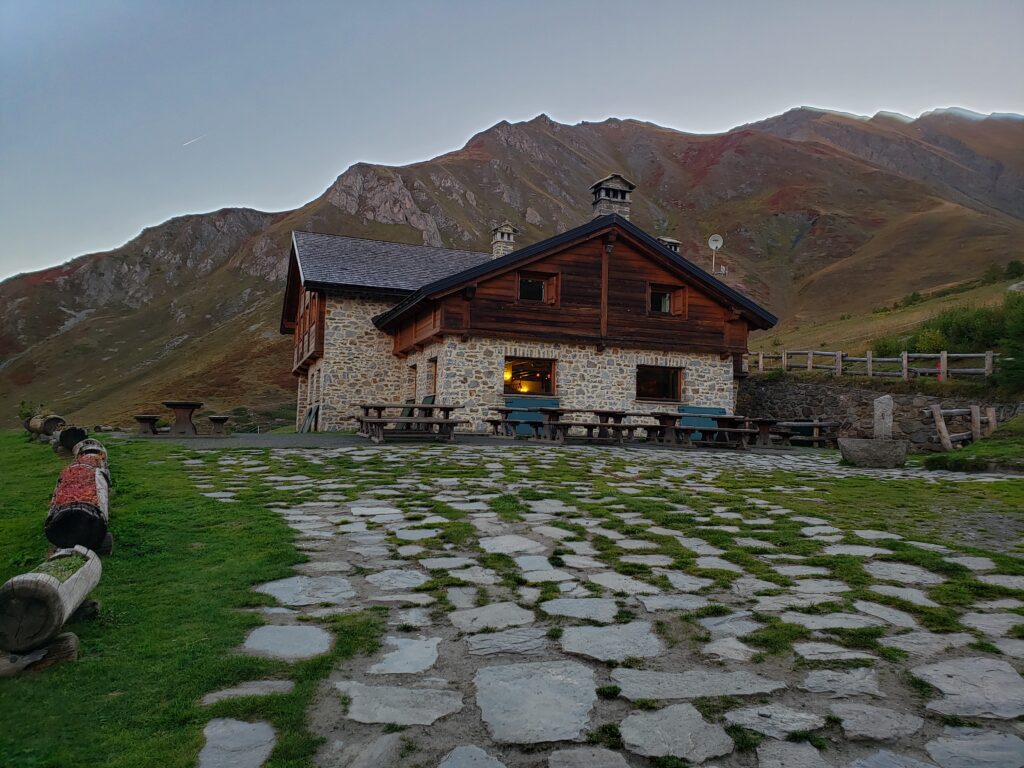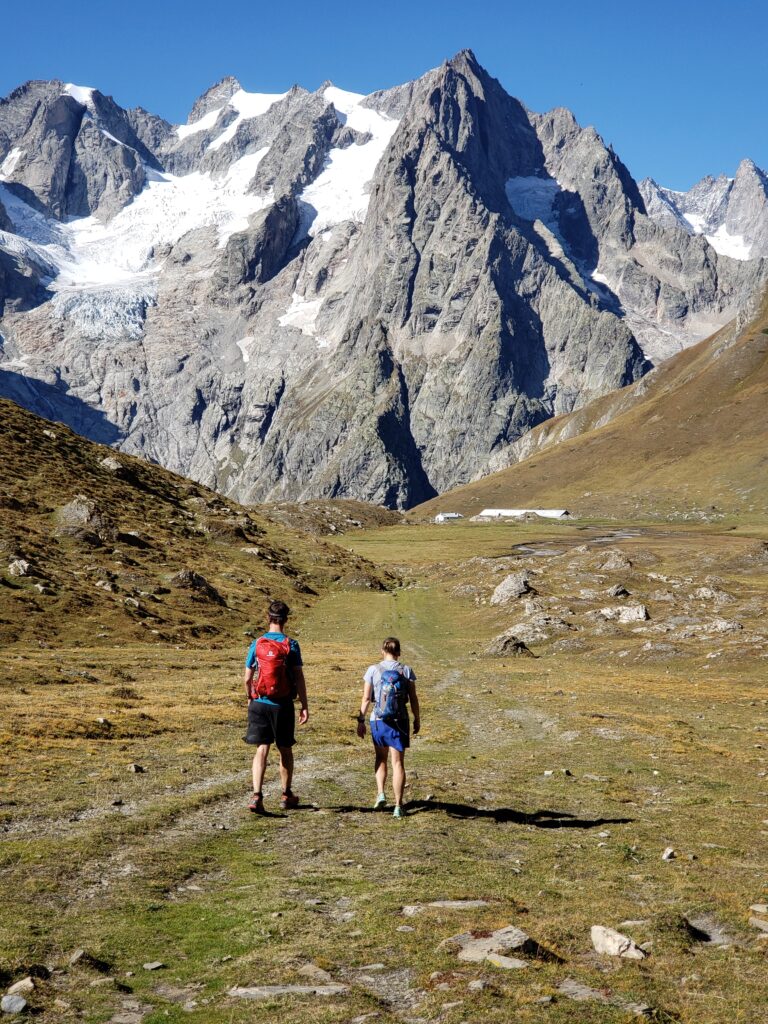 Even if she and her son did smile big when I gave them a little celebratory congratulations this morning on the official end to their season as we closed their heavy door behind us.