Paul has just returned from Poet Warrior – his first trip since Hurricane Irma. The storm hit on a Wednesday, and while I will never know for sure, I think he was one of the first to get out of the Islands, on Saturday.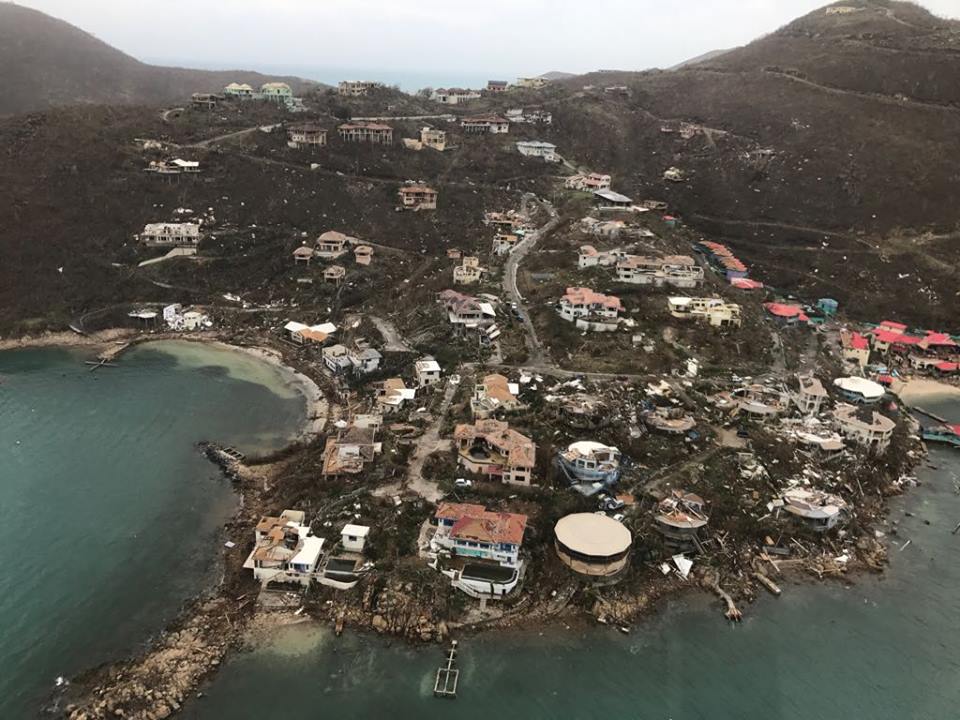 In the days after the storm, as looting and the realities of scarcity and desperation were setting in, Richard Branson and Larry Page had hired private security out of Puerto Rico to protect the assets that remained on their Islands. A sport fish brought their guys over from Puerto Rico, and Paul … being Paul … talked his way on to that boat and out of the living hell that the North Sound, Virgin Gorda had become in the matter of hours while the eye of Irma, the strongest hurricane ever recorded in the Atlantic basin, unleashed her fury without any mercy.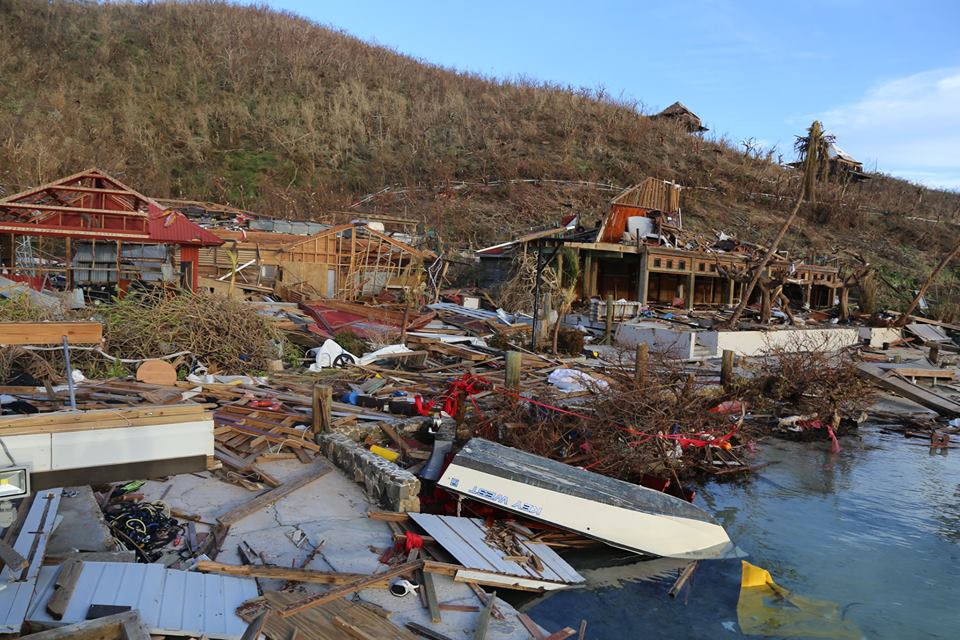 I imagine Paul must have spent the last year dreading his return, dreading facing the inevitable, dreading what he would see and what he would have to do. The loss that he would have to come to terms with. Though he hasn't wanted to talk much about it yet, I know how difficult it must have been for him, and I am proud of him.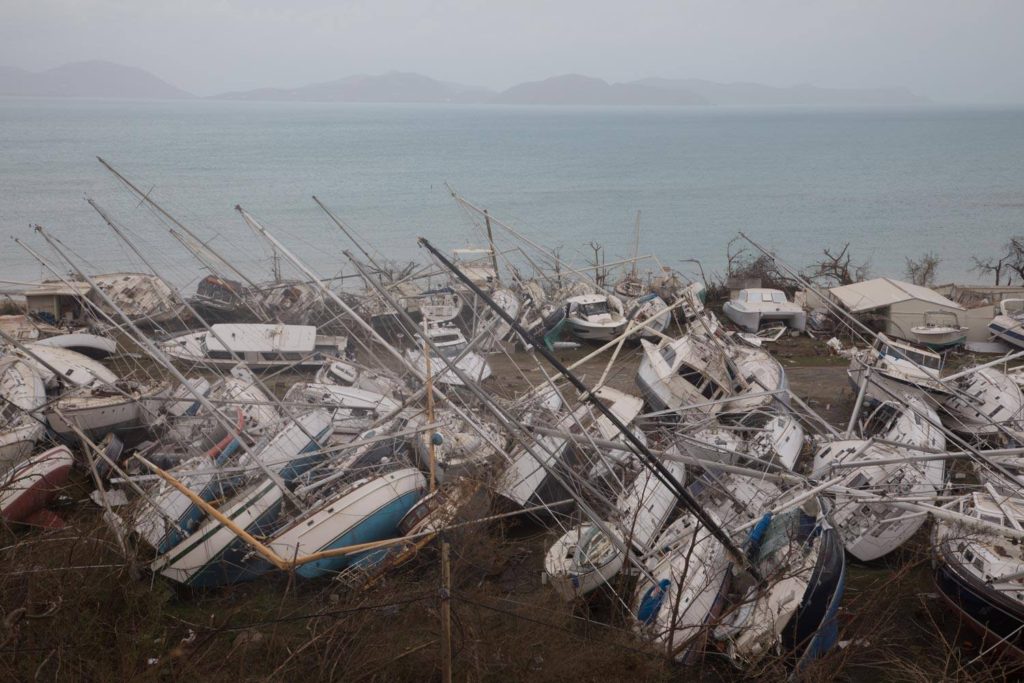 So the morning after he returned after being away for several weeks on this most recent trip, I needed to join the sister of a long-time client whose family has become friends at a meeting with our local hospital. Her husband died over the summer, and she had some questions for the treating physicians. The hospital agreed to the meeting. She and I were in the waiting room of the admin offices waiting for the hospital's CEO and the treating docs, and I saw a friend who is a nurse at the hospital – and who Paul stayed with in Rincon, Puerto Rico for a few days after he had been to Virgin Gorda and said his goodbyes to Poet Warrior. I gave her a hug and thanked her so much for her kindness to Paul. We chatted a bit, and she asked me how I liked Paul's tattoo.
Wait… what?!?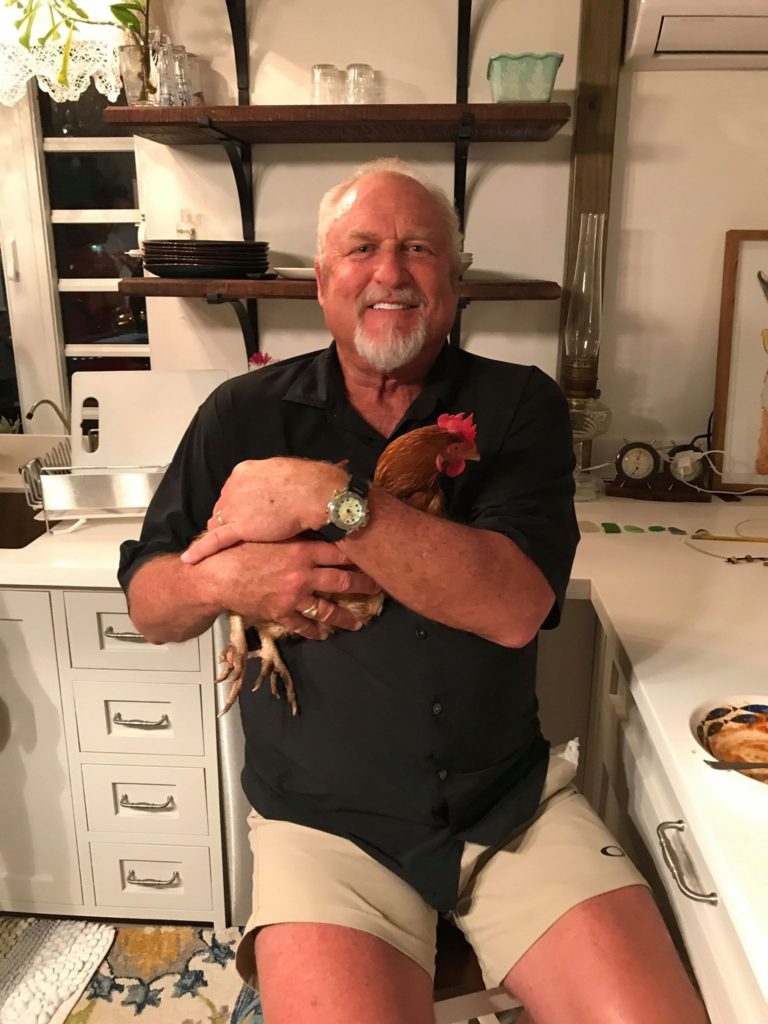 And she knew instantly by the look on my face… "You don't know about the tattoo, do you…?"
Nope, I don't…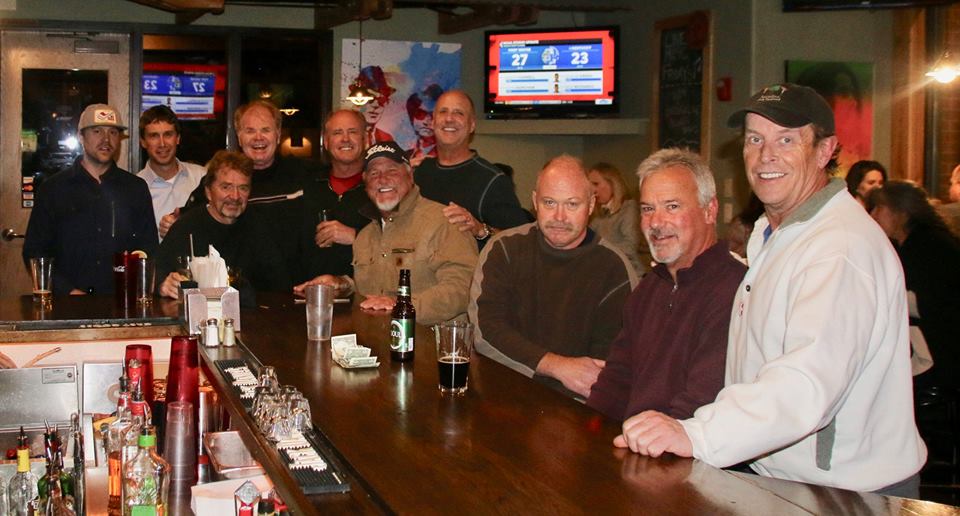 So I get thru my serious meeting, and just as soon as I got in my car, I immediately dialed another friend in Puerto Rico that Paul stayed with: "Heather, do you know anything about Paul getting a tattoo???" No … she doesn't, but then she hollers at her husband, "Jim, did Paul have a tattoo?" And I hear Jim ask from the background, "the marlin?"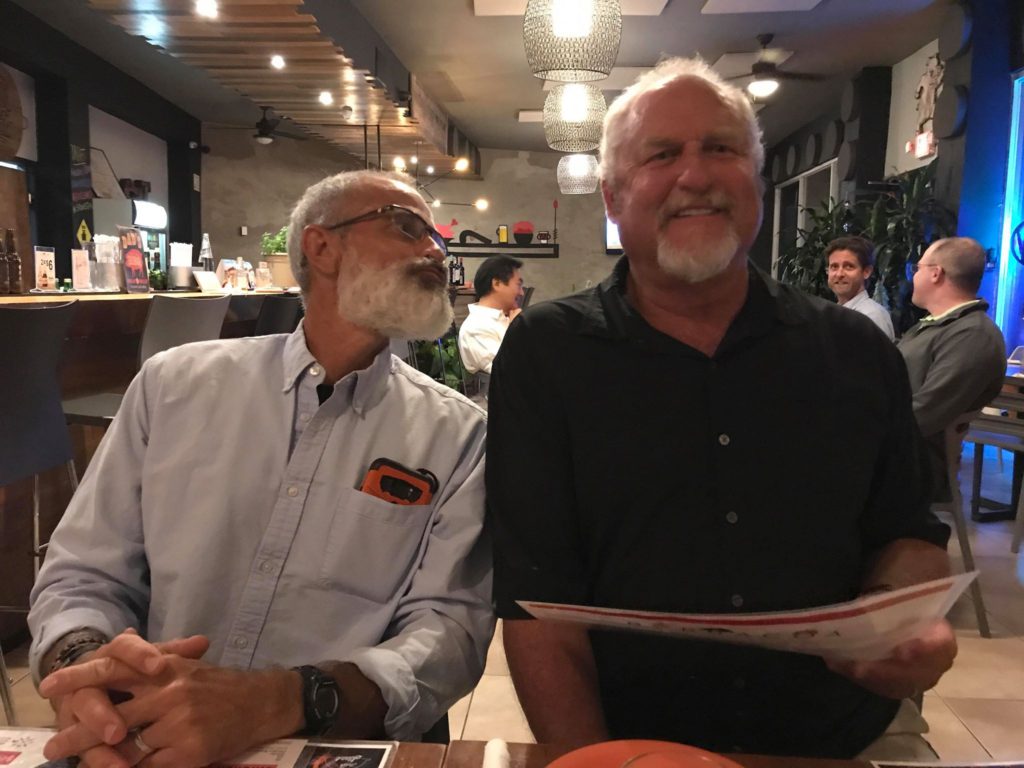 To which I'm thinking to myself and might have said out loud, "Yeah… Paul didn't have a marlin when he left home."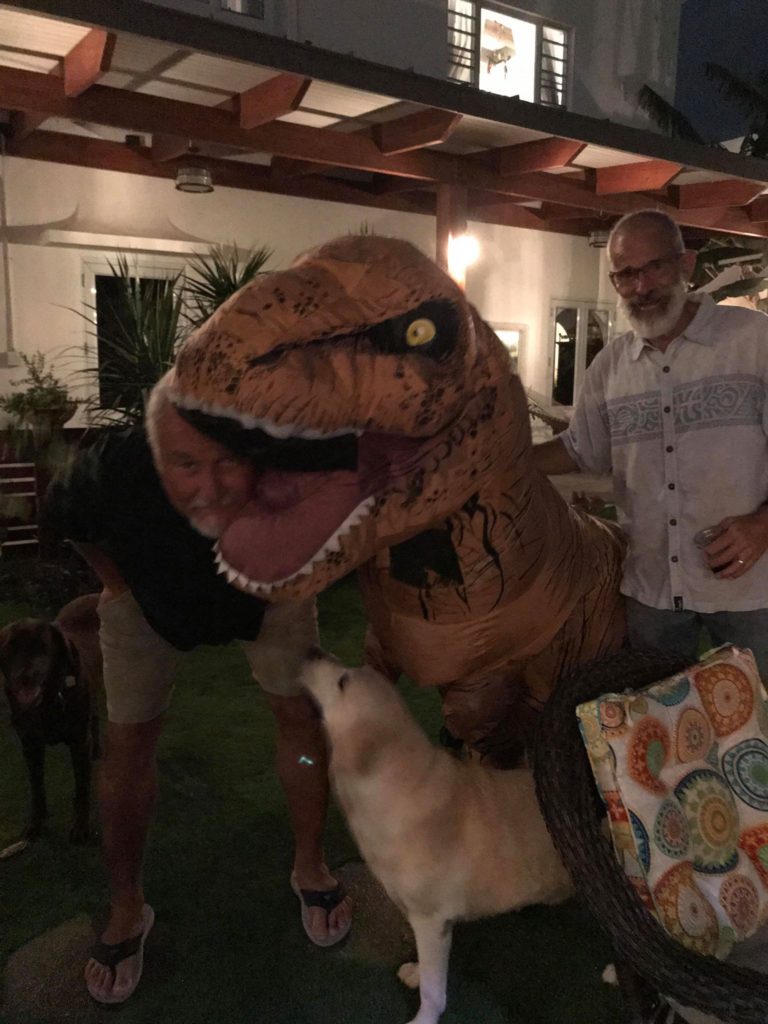 So I drive the rest of the way home playing out scenarios about how I'm going to best handle this.  And with the help of another calm, mature friend who is full of grace and goodness, I went with the casual, "Sweetie, where is the marlin?"   And Sweetie looks at me with that look he has when he's thinking that he can probably be evasive and maybe get away with it – or that maybe he's busted… And he chooses to go with the casual, "Hanging on the wall downstairs, where it always is…  Why?"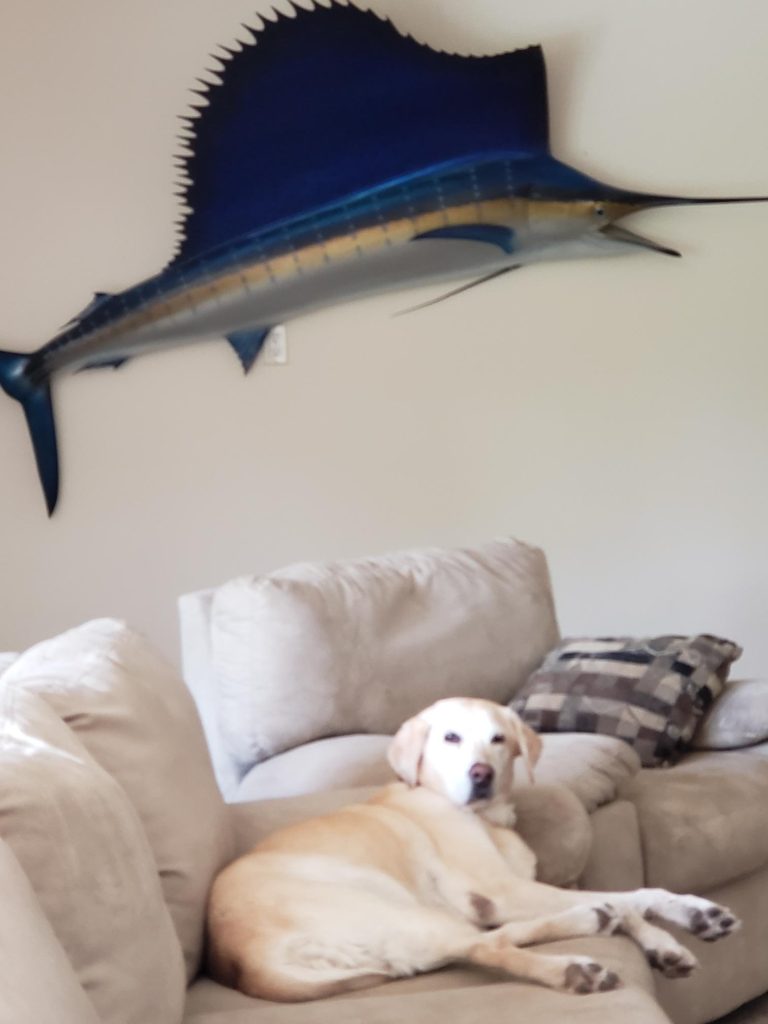 And then he shows me….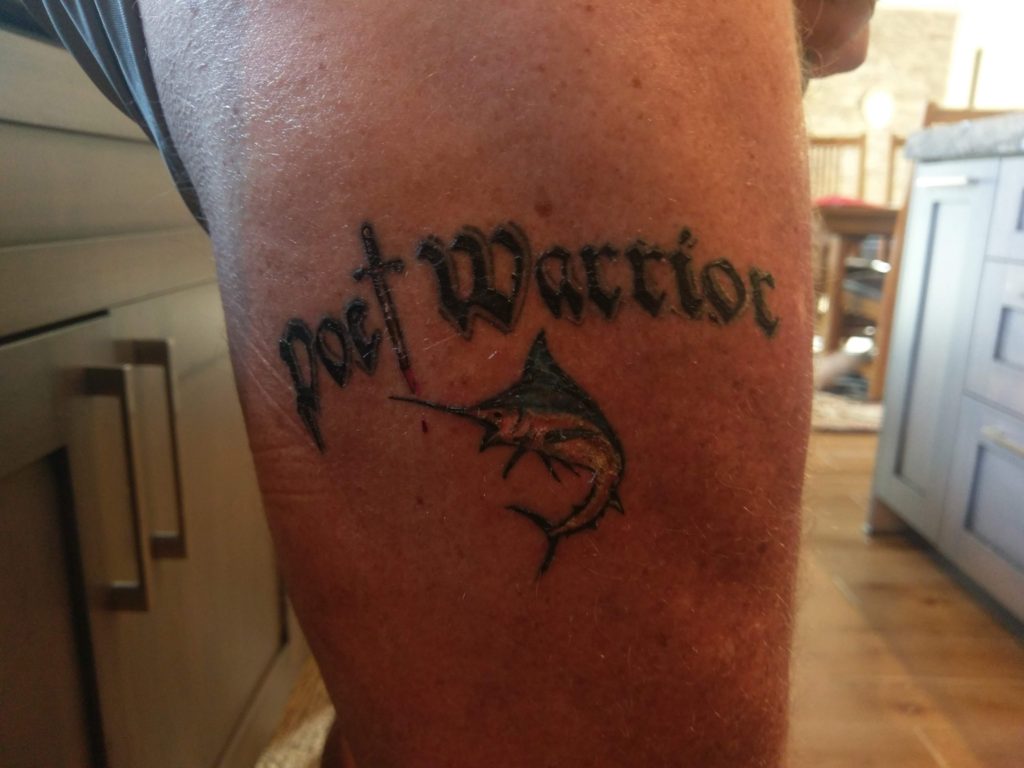 And my heart broke, again, for about the thousandth time since that day when everything changed…
Life with Paul… I do love the man.