So on my third day here, we set out on our first adventure – a two night hiking trip to one of the many remote mountain refuges.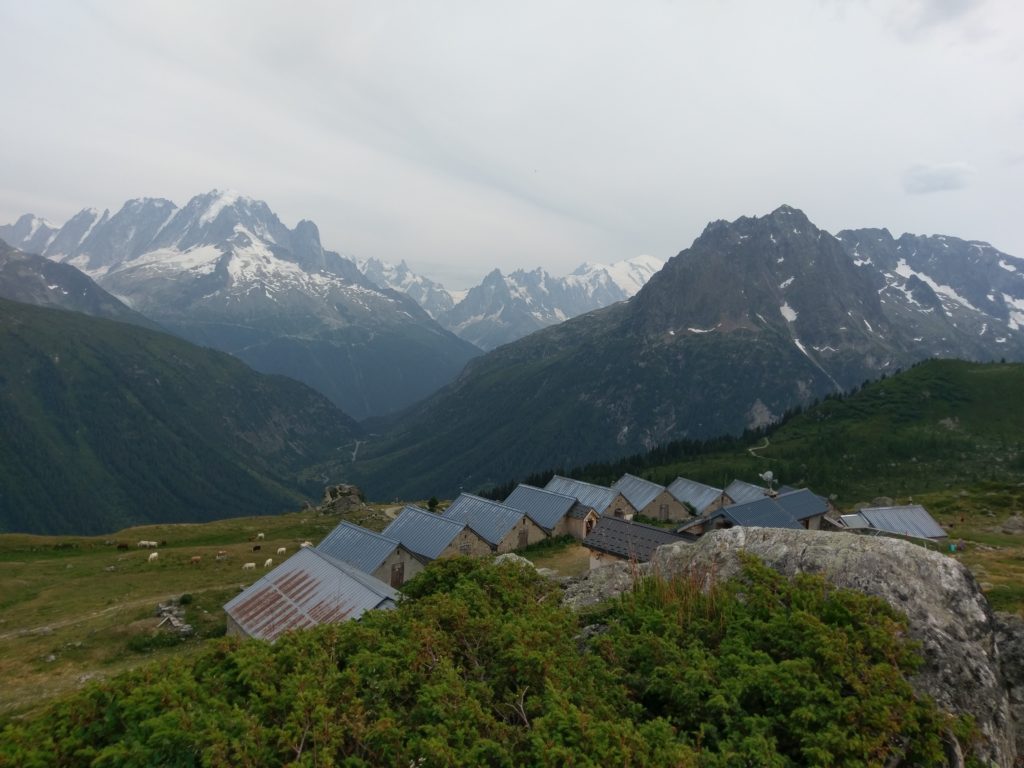 Being a newbie, I had much to learn about refuge living. I chose the Refuge de Loriaz for our adventure. Loriaz has been in its current site since the 1600's, and the current buildings for the most part date back to the 1920's.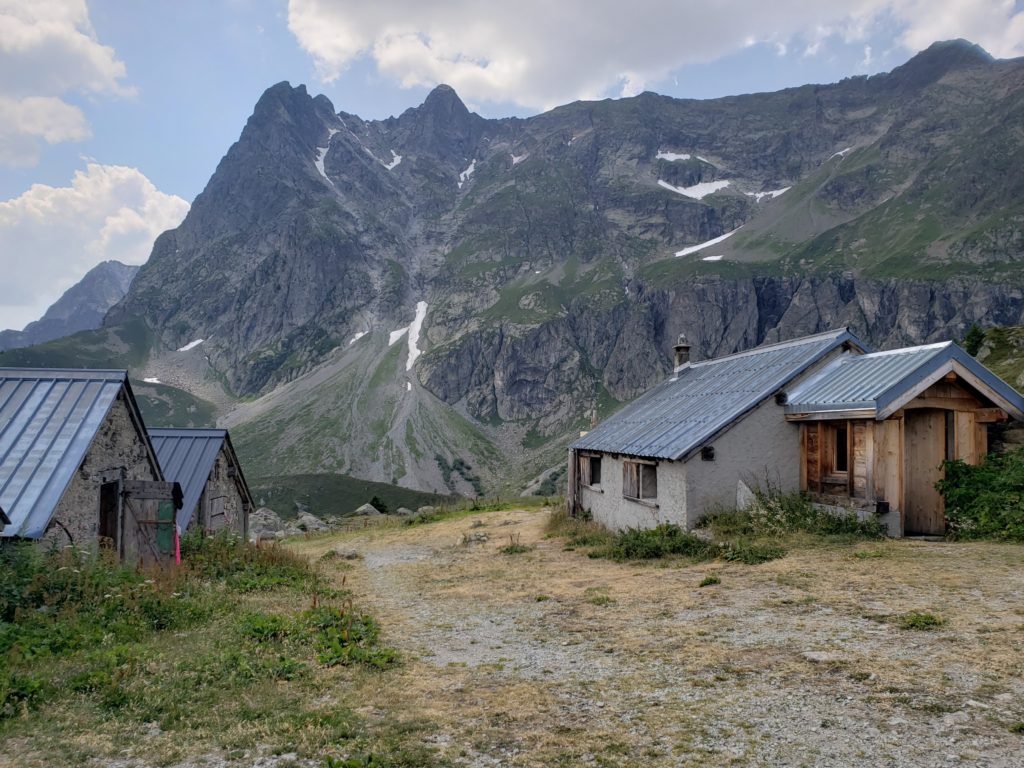 Around Vallorcine, we passed goats standing on the roof.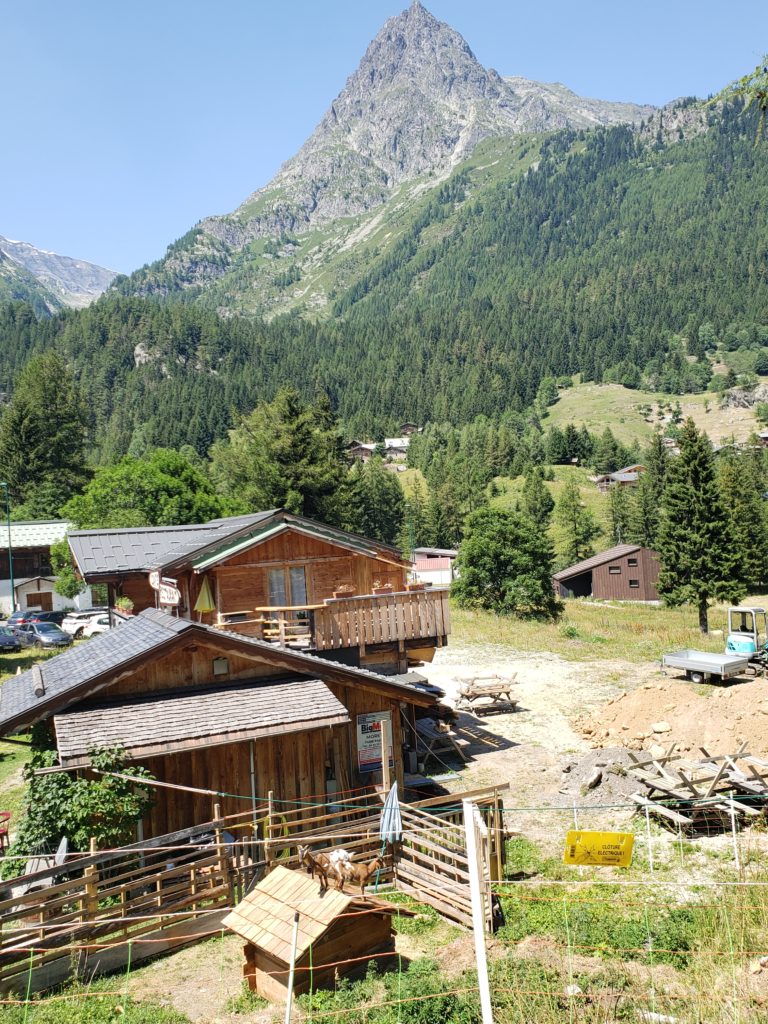 Then a little ways past that, we found an amazing blueberry patch!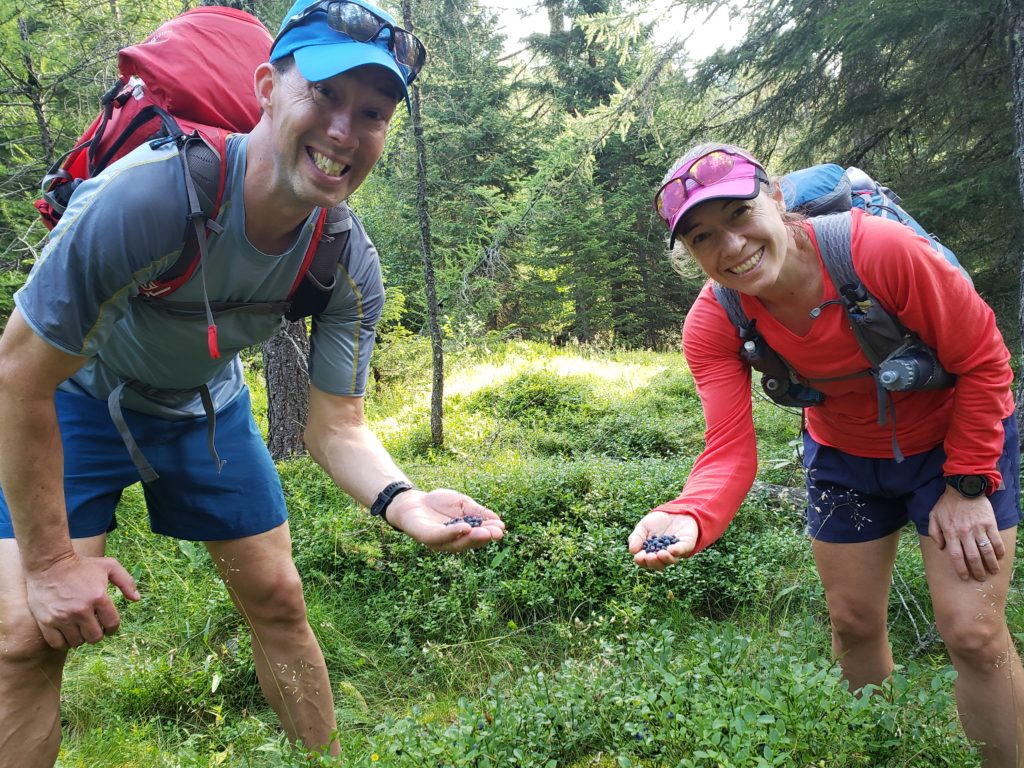 The arrival into Loriaz is really beautiful.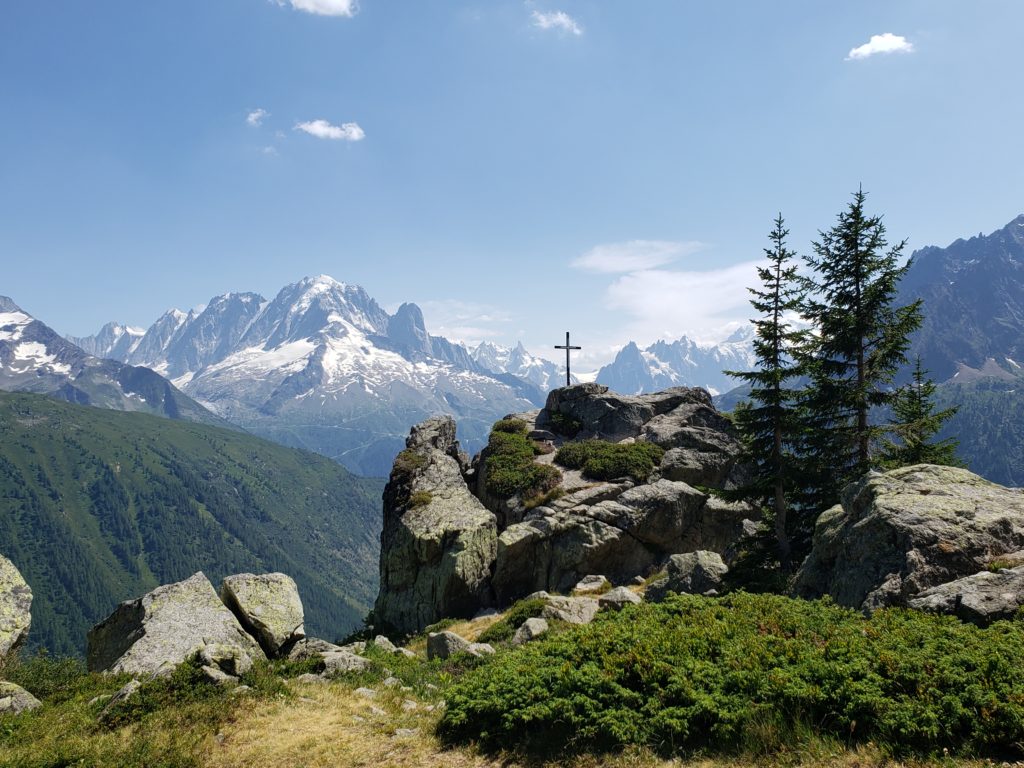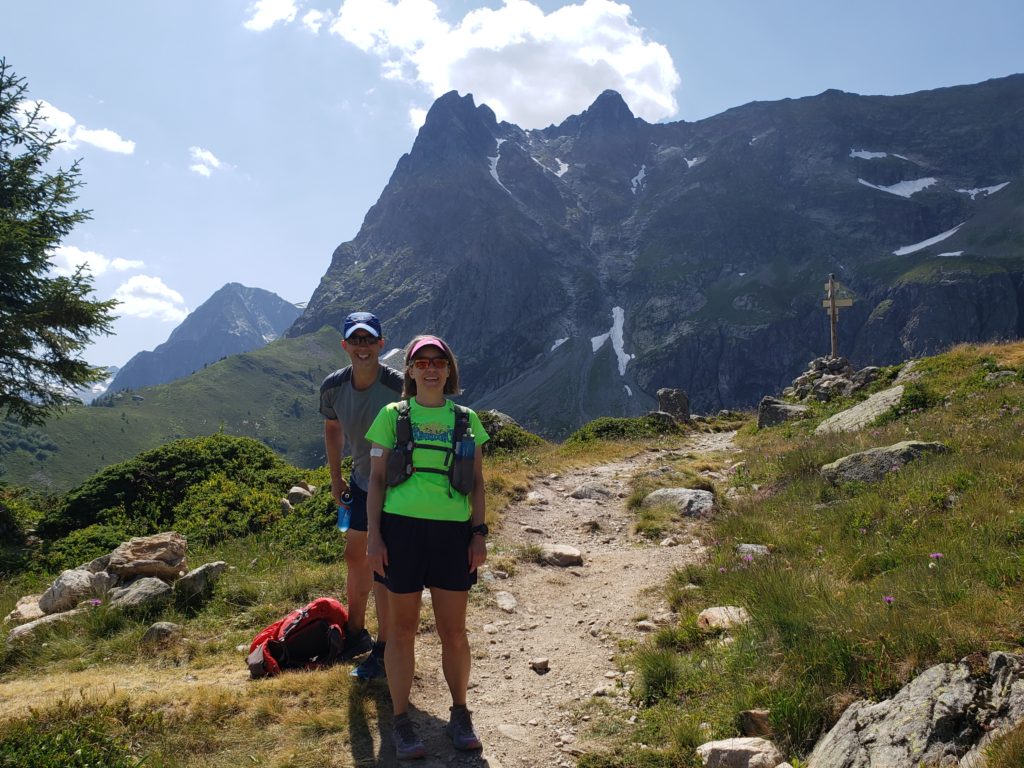 Em and I treated ourselves to a bottle of juice when we got there.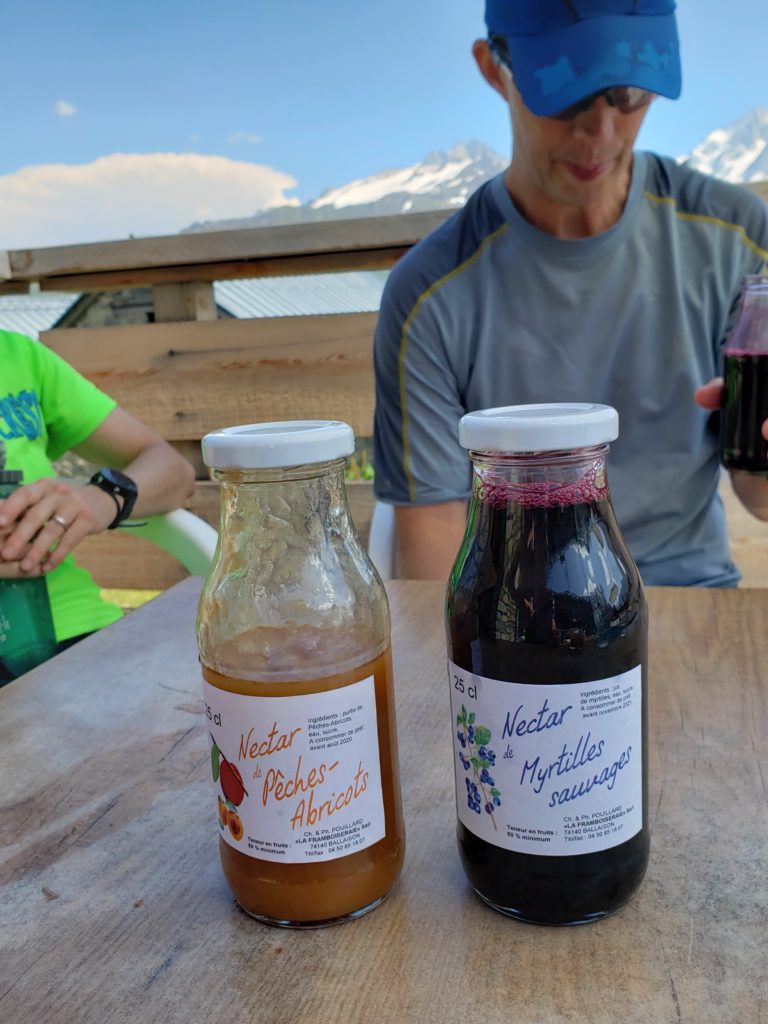 Then we video called Mom and practiced our selfies to entertain ourselves for the evening.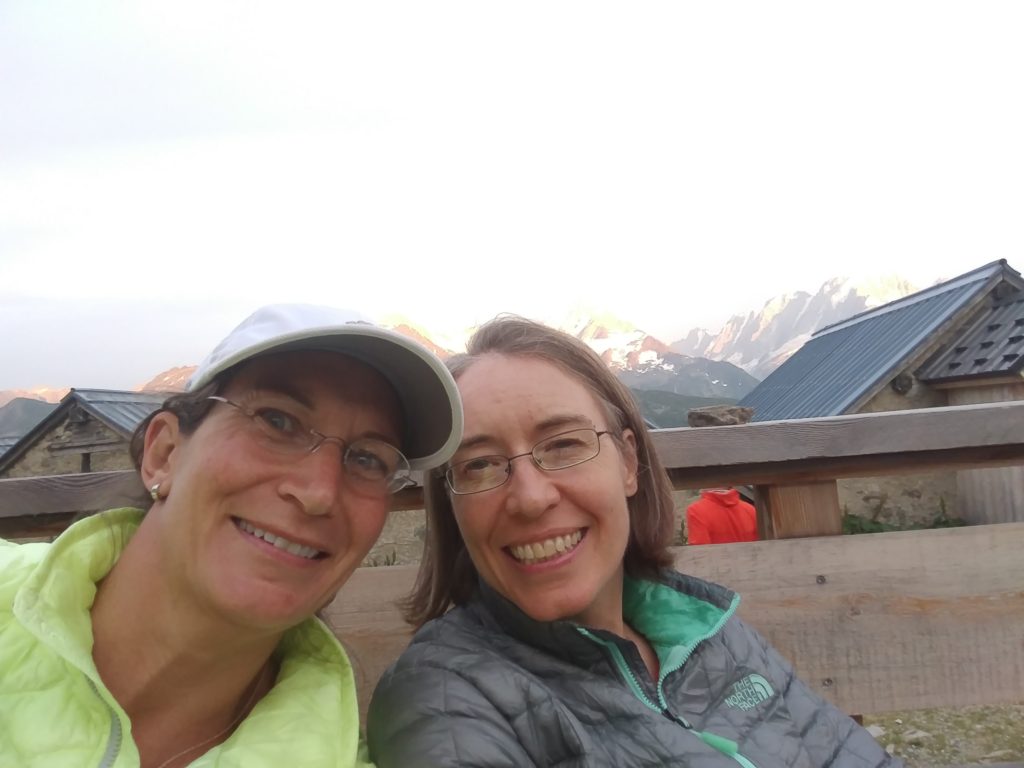 I made one key strategy choice: wearing my CU Buffs t-shirt, thinking that it would help to advertise that I speak English.  This, I learned, prevents the awkward avoidance of conversation in a language you do not speak – only to later learn you both speak English… (Refuge Living Lesson #1) We sat with George and Hillary from Bozeman – who we called The Presidents – at dinner. They had just arrived and, well, she wasn't suffering from jet lag near as bad as he was. Or maybe he wasn't sure yet that refuge living was his thing. Chris spent most of dinner being helped (whether he liked it or not) with his French by two enthusiastic little French kids, one of whose enthusiasm had a noticeably direct proportionality with his sugar consumption.
At refuges, you can get dinner, cold running water, a place to sleep and breakfast for about $50. (Refuge Living Lesson #2) Dinners were yummy, and served inside, family-style. There is no selecting what you want – you eat what you get. (Refuge Living Lesson #3)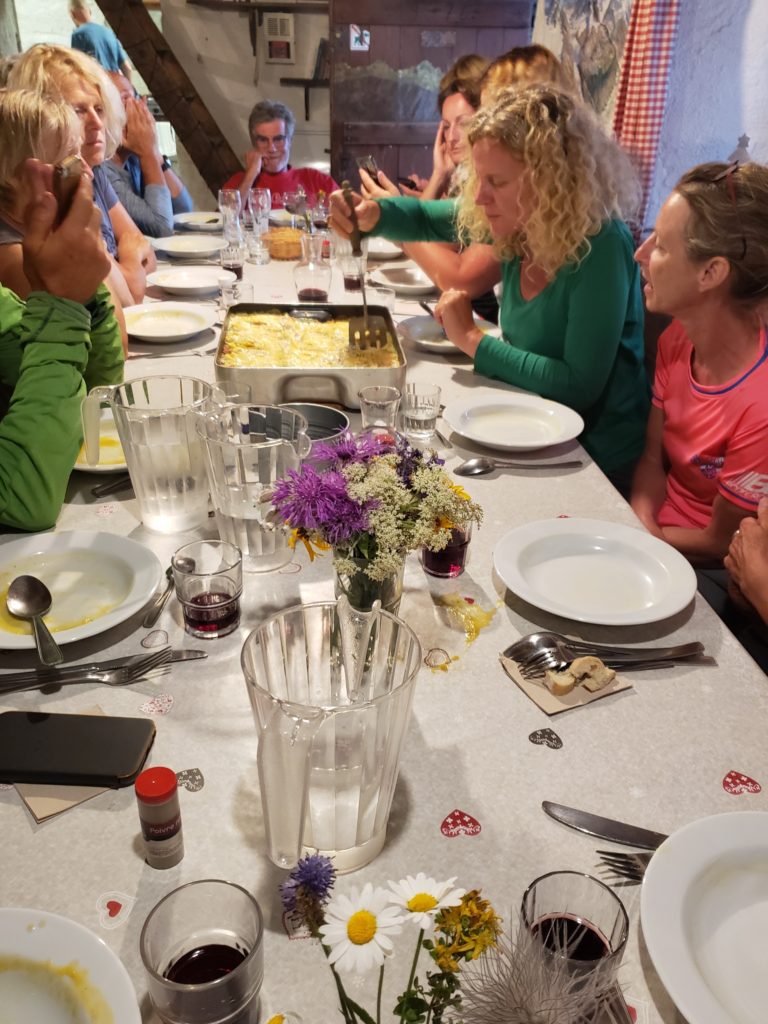 Of course, the "facilities" were primitive. As in a single bathhouse for 40 people. Two sinks. Cold running water. A single shared hand towel. It's an opportunity to make new best friends as you're over there, say, washing your undies from the day's hike. Of course the less demure choose simply to bathe naked in the outdoor water source, which seemed to serve as both the drinking supply and the bath hole.
You can thank us later for passing on photos of the naked old French people bathing – who, unfortunately, Chris came across more than once. You try to put it out of your mind when you're seated at dinner with them just a little while later. Yeah, that's them in the photo above…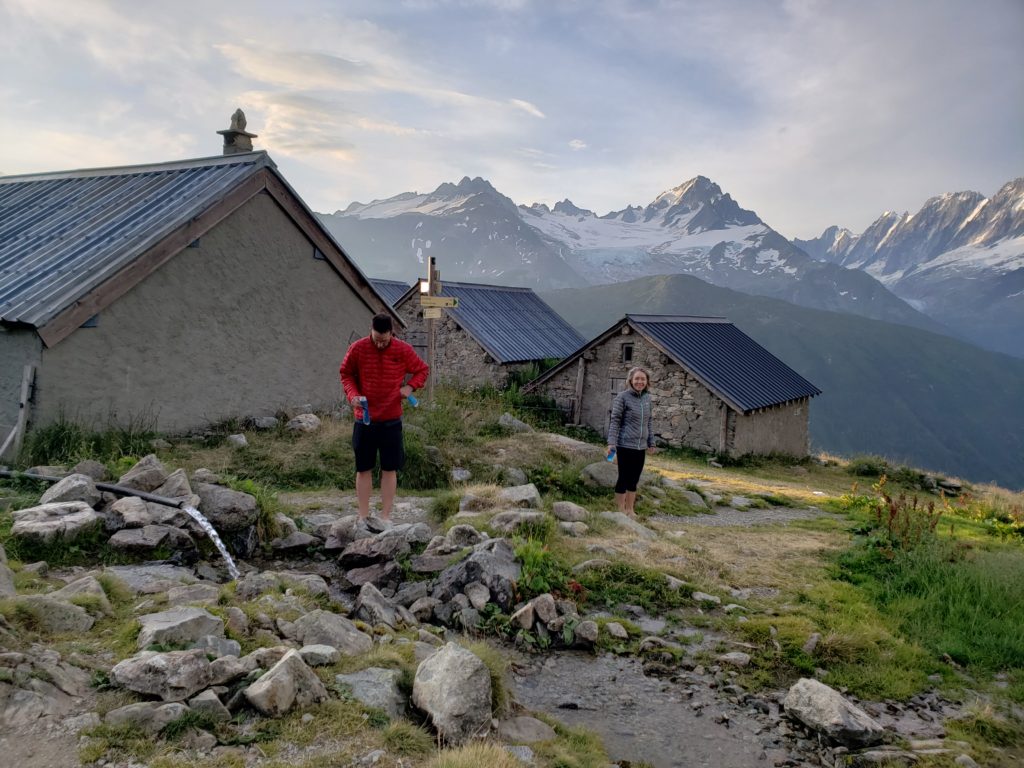 And toilets that … well… that led to Refuge Living Lesson #4… They have "house" shoes you can borrow so that you don't wear your hiking boots into the sleeping sheds and track dirt everywhere. Having had to spend a bit of time thinking about just how I was going to pee given the awkwardly small stall – which, lets be honest, was five feet away from the two sinks where everyone brushes their teeth – the two footprint molds in the plastic that were apparently intended as guidance, and the open hole in the floor … yeah, I decided it was probably best to use the house shoes so I didn't stand in the toilet in and pee on my own flip flops. Emily agrees this was very good thinking, as there was nothing anatomically ergonomic about the toilet situation… Of course, it seemed the problem was mitigated when you pulled the chain to flush and instantly the whole basin that you'd just been peeing and standing in – and probably still were – was flooded with cold water. No, it wasn't good…
And that place to sleep? It's a little dorm-like, with about zero airflow! We learned, though, if you arrive early, you at least get your choice of beds within the shed to which you are assigned. (Refuge Living Lesson #5)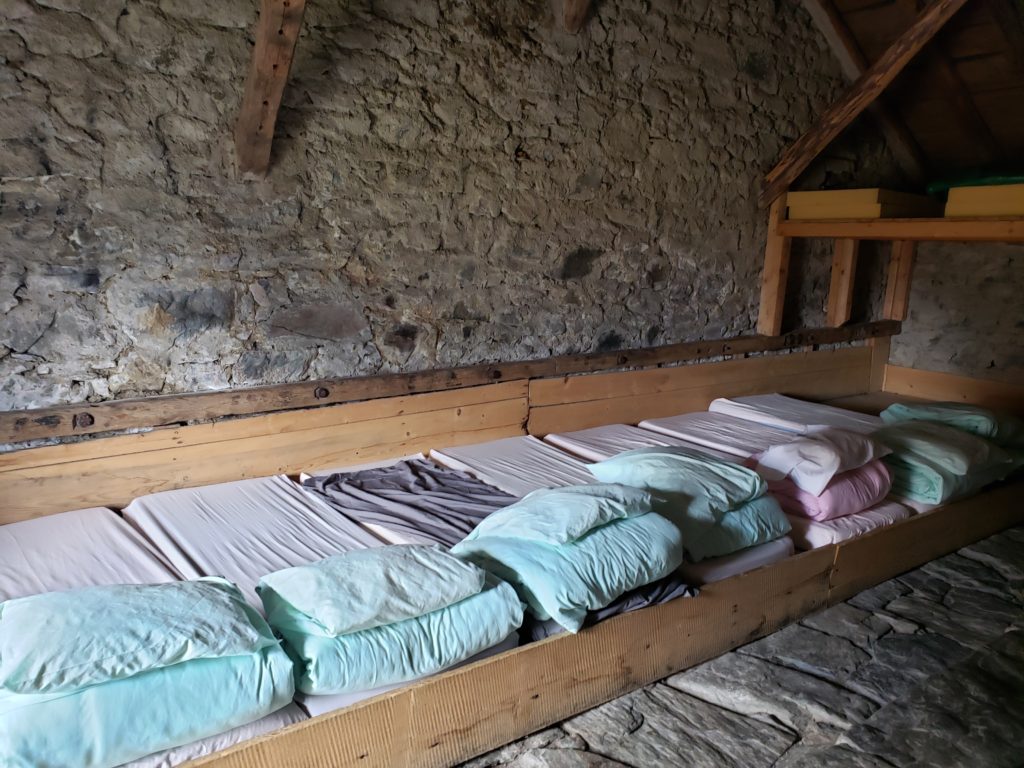 I appreciated that Em got up for a pee trip at midnight, and we were even more appreciative that we somehow just missed stepping in the fresh cow poop…  I don't even want to think of how that could have ended. Our laughing probably woke up our new best friends, as I noticed several of them snuck out just after we came back inside. Just going ahead and admitting to yourself that you have to pee … and then being careful as you maneuver the stones in your pitch black shed and then being even more careful to look for fresh cow poop outside in the dark … is Refuge Living Lesson #6.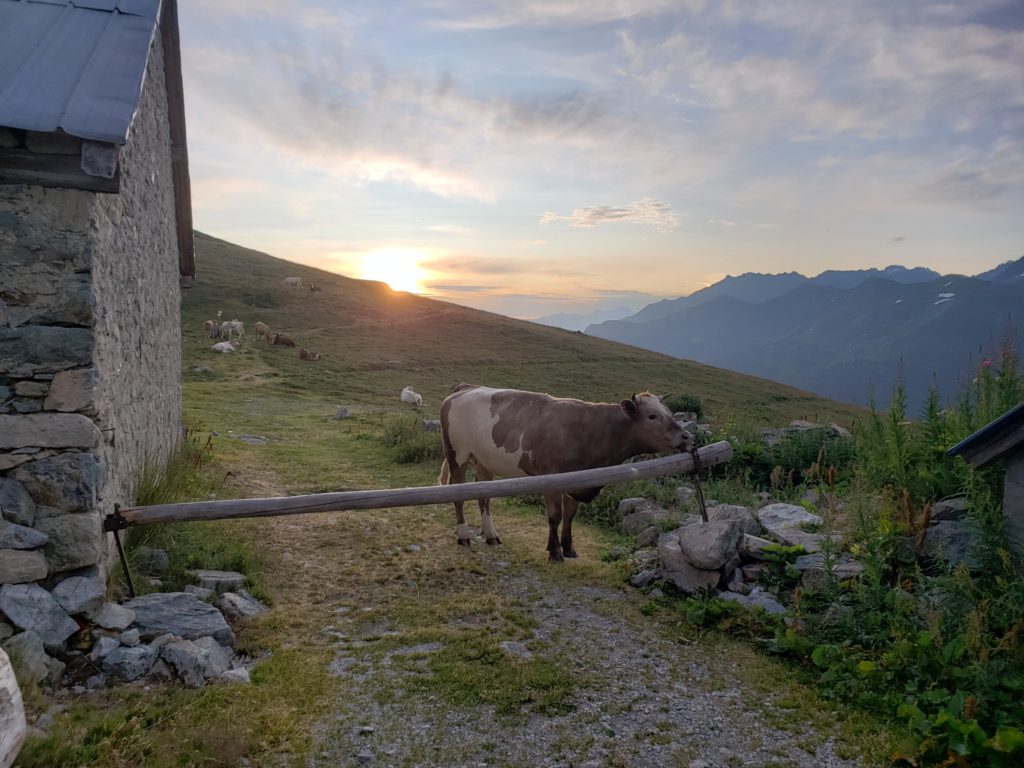 Thankfully, our sleeping friends didn't snore, for the most part.  And I only thought I felt a mouse run across me once. But maybe not, since they do have a kitty – who also likes to sleep under the blankets, like my Augustus McCrae.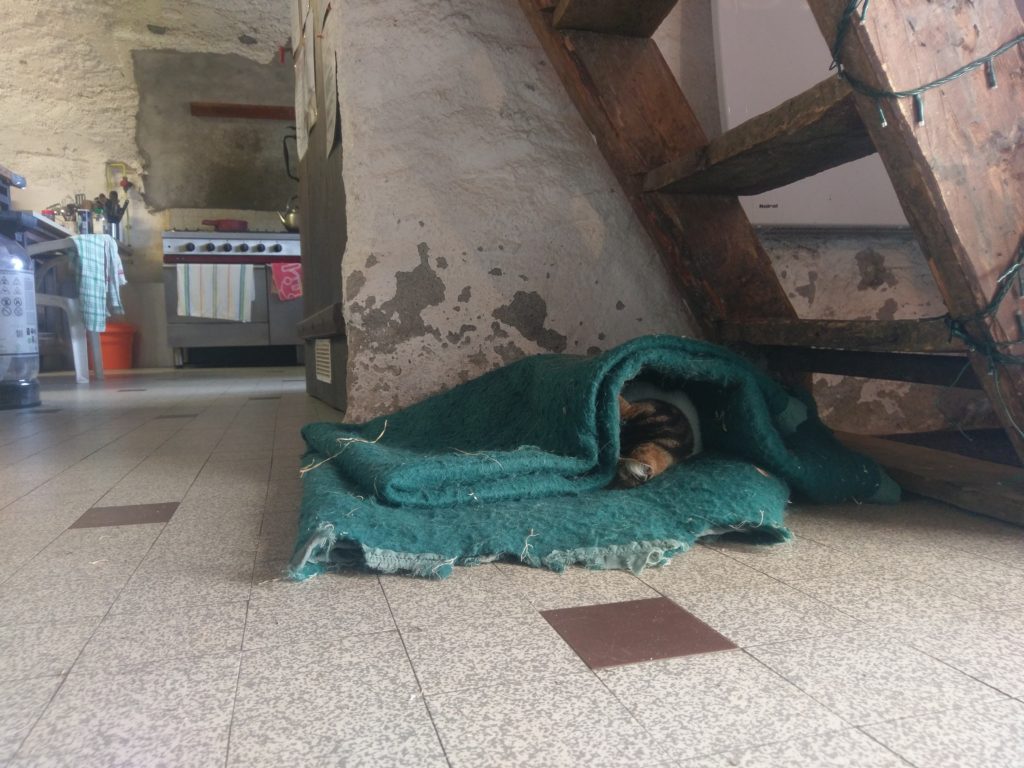 And a nice dog who liked us best, but maybe that's because he learned we would feed him under the table.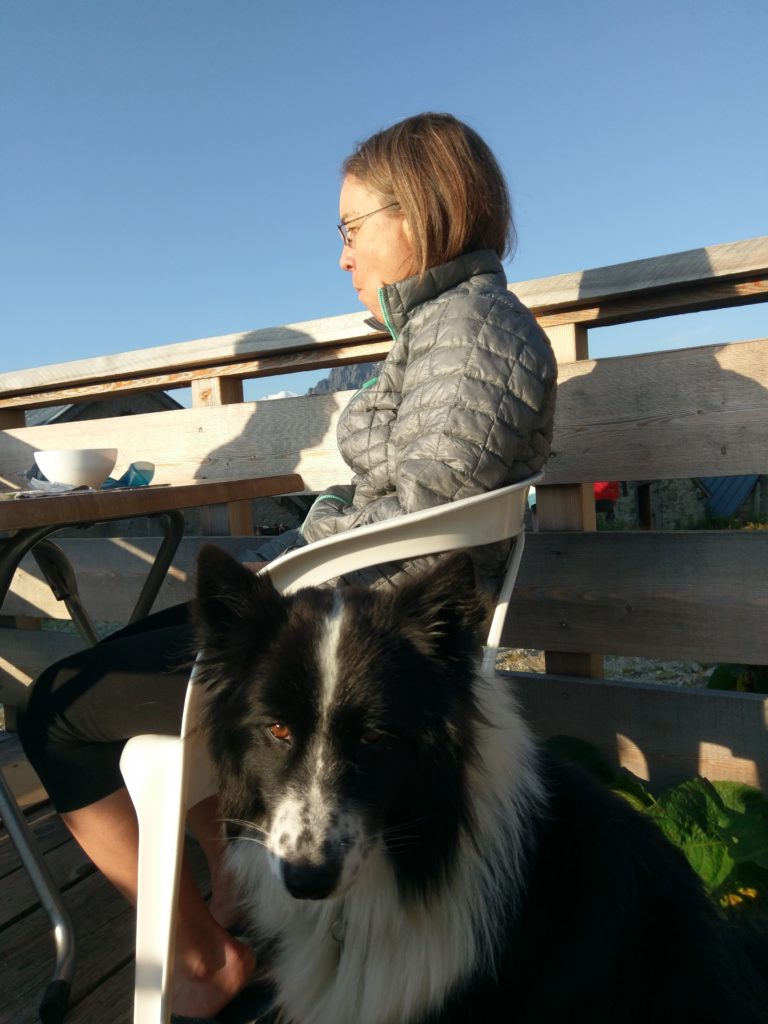 The next morning, we climbed from Loriaz up Col de la Terrasse.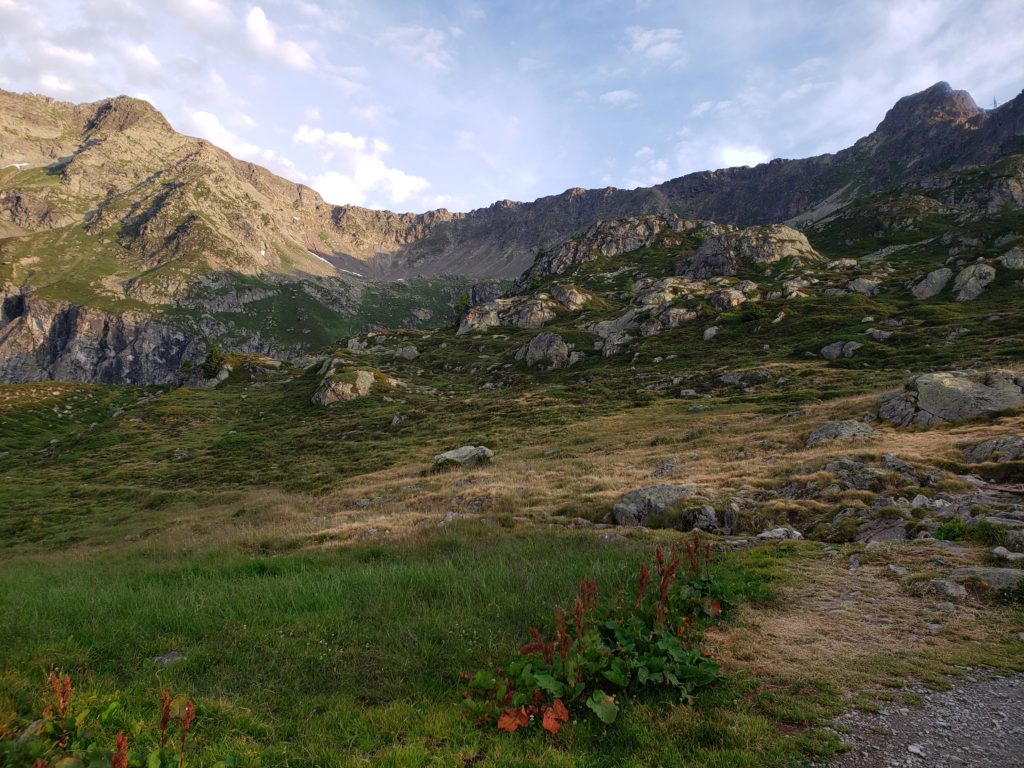 The night before, one of our nice sleeping mates – the grandma in the family – warned us about the hike. Seriously… she emphasized to us, as she told us that it was a very difficult hike, I think wanting us to reconsider our plans.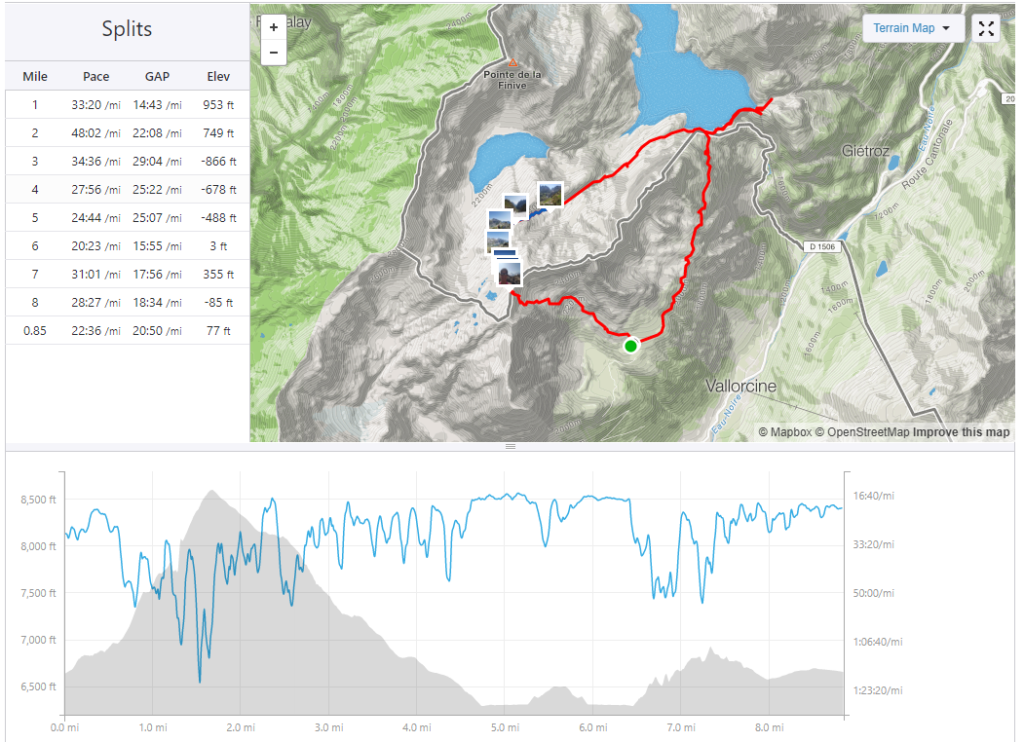 I was a little depressed when I realized that the trail basically went straight up the spine of a very steep ridge… Emily and Chris are, well, like a 9 to my 3 on the fitness scale. So I pretended to mind when a herd of French people slowed us down, Everest-style, for a part of the climb.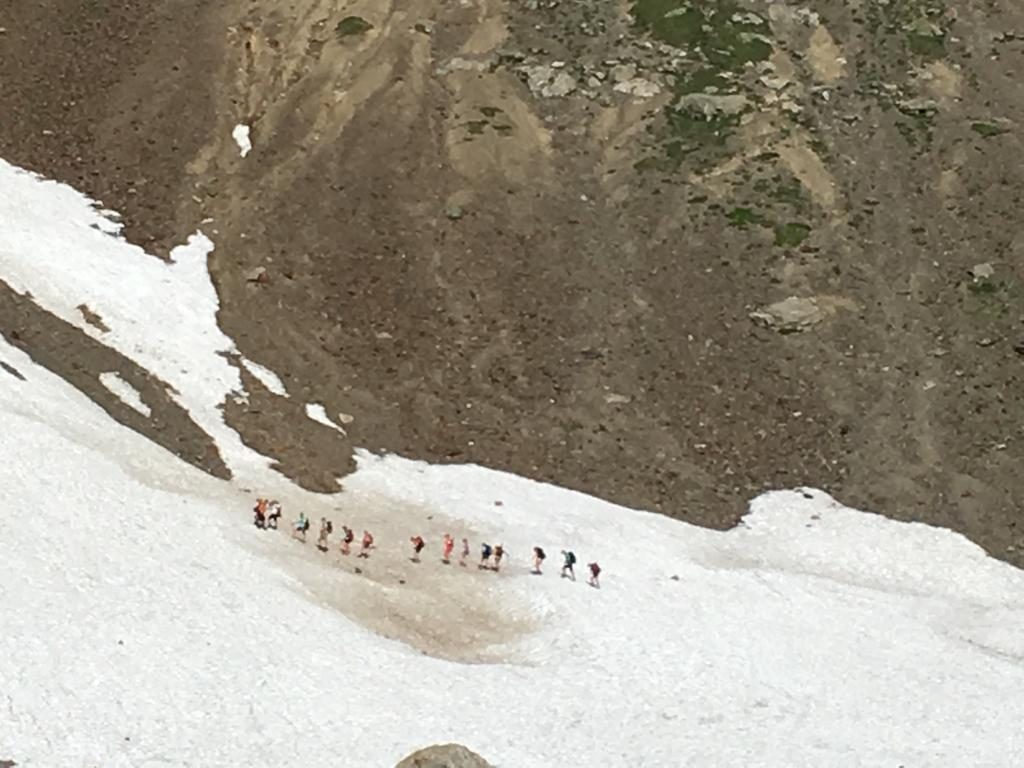 But WOW was the climb worth it!

And so was our push to beat the herd so we had the summit all to ourselves.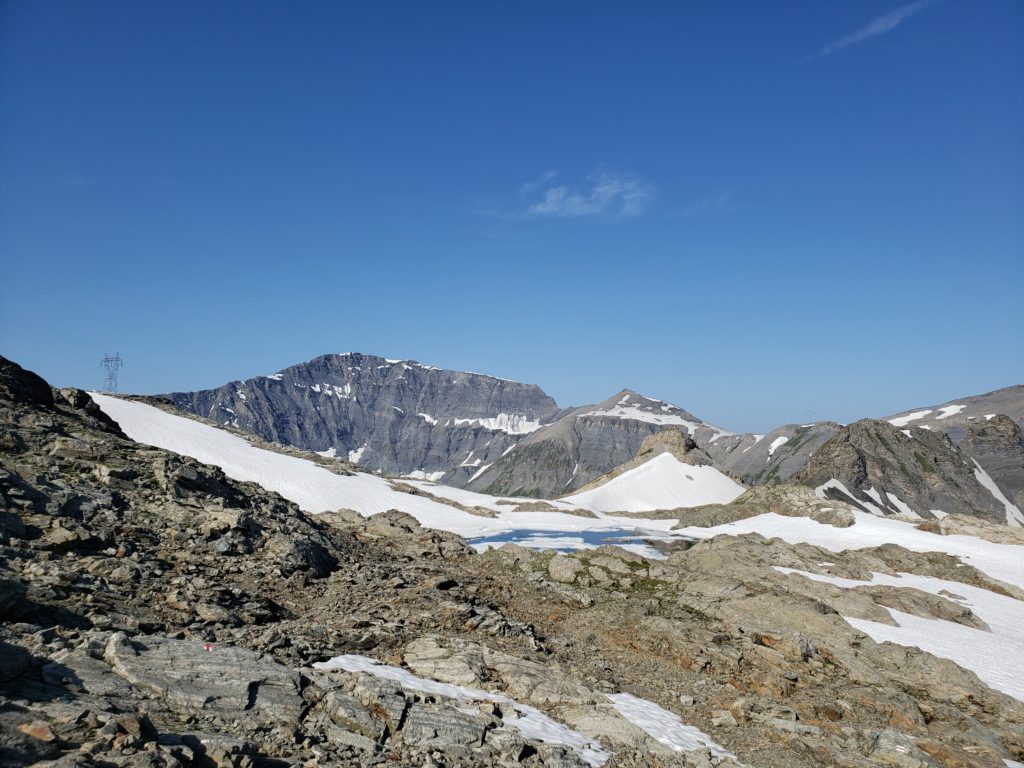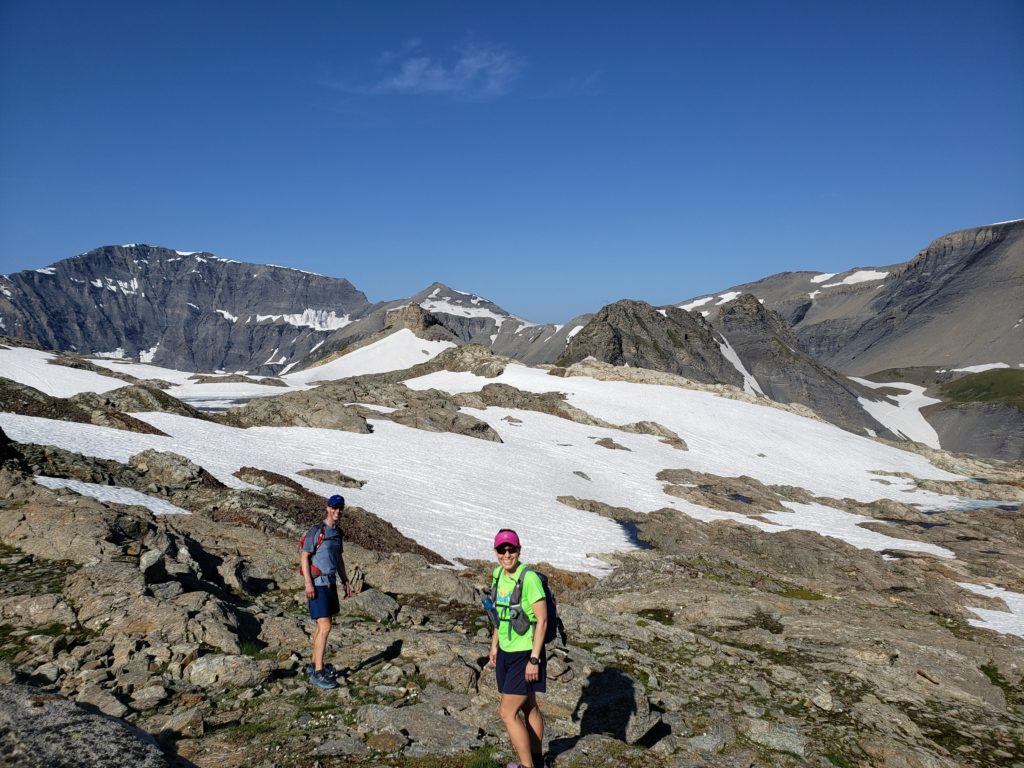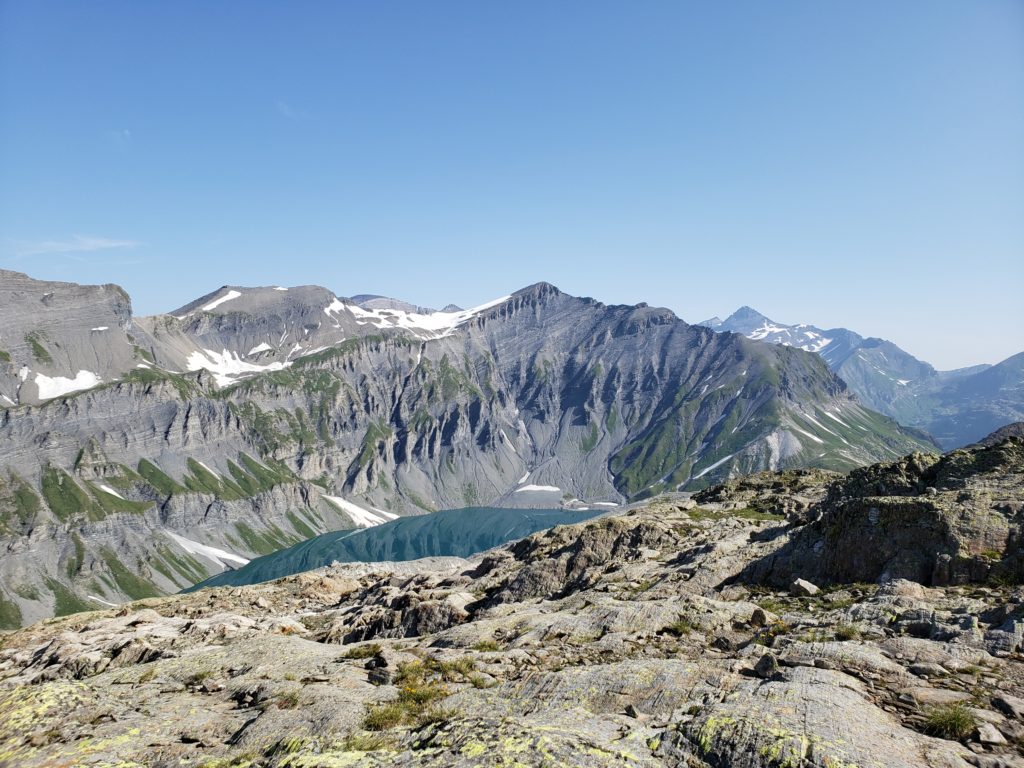 I was reminded that the Swiss are definitely more precise than the French about their trail signs…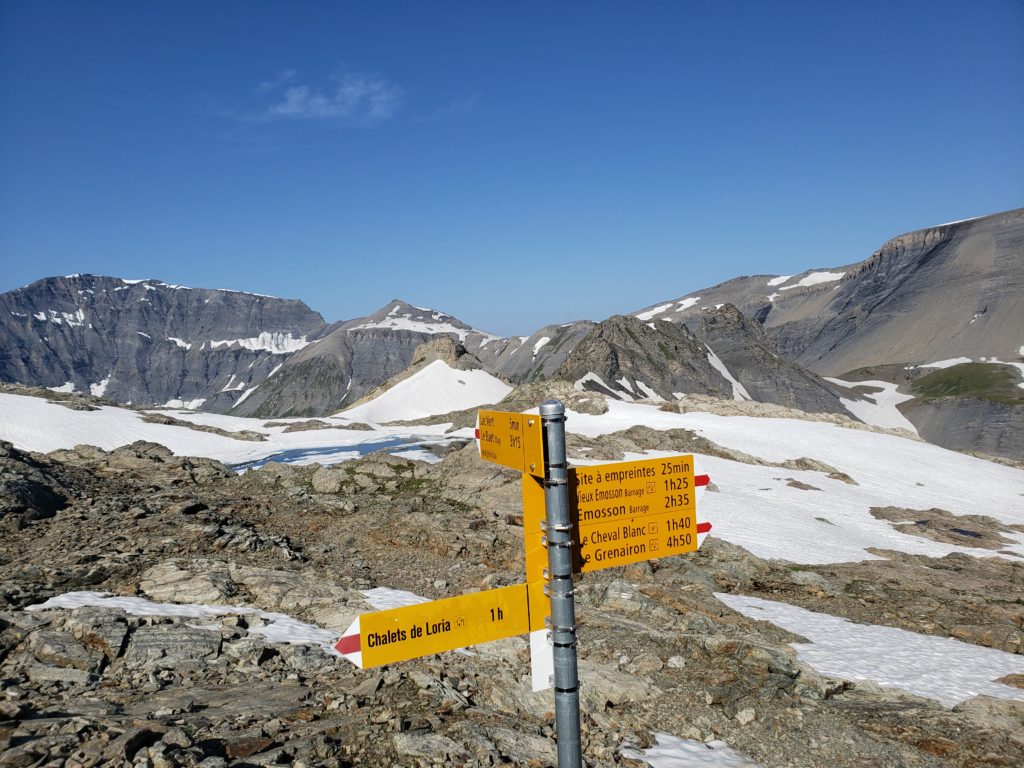 We even got to practice our glissading some as we headed down to Émosson Dam, where we had a Coke and an ice cream.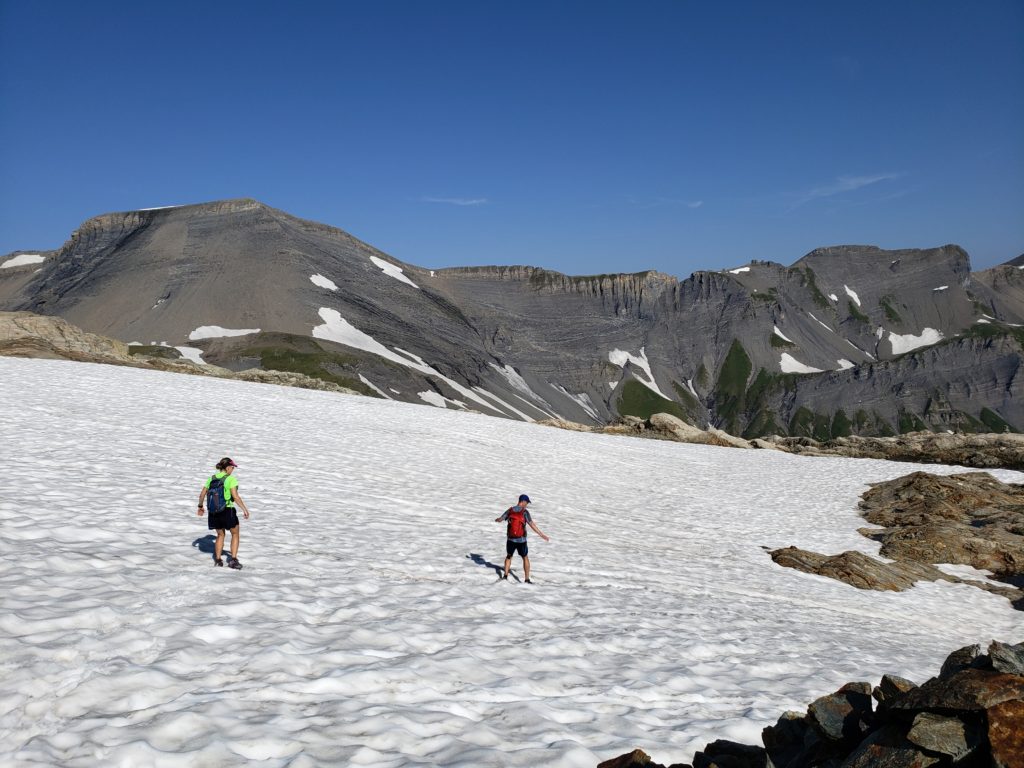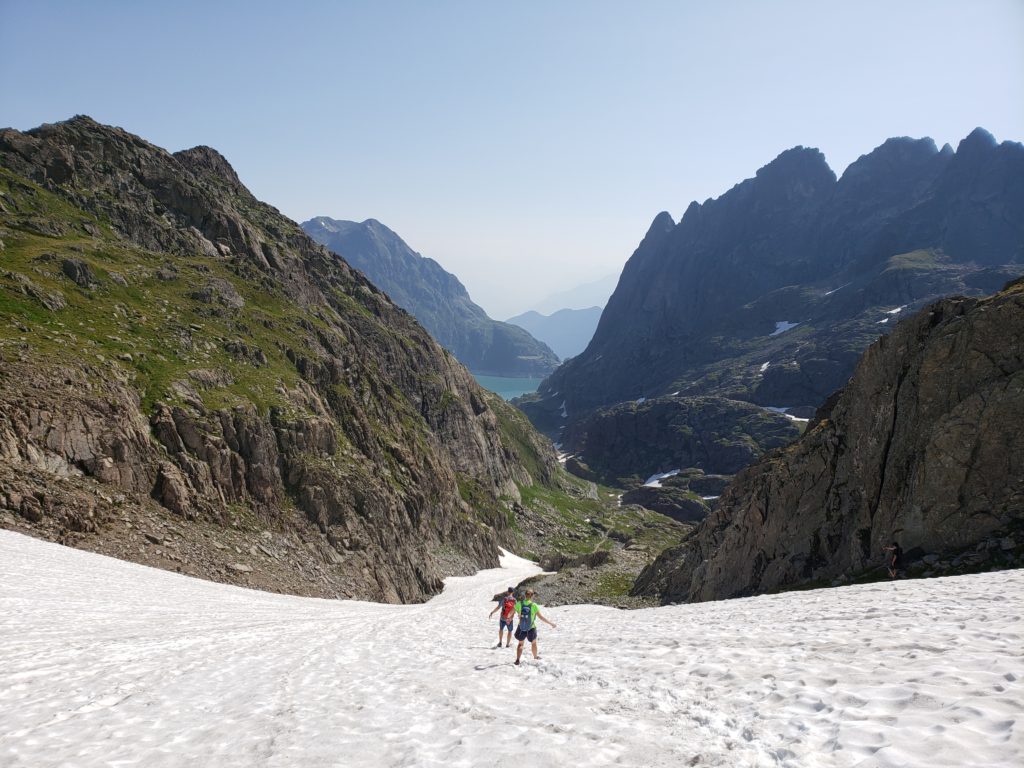 When we got back to Loriaz, we learned that we were moving into a private shed for our second night, which was a serious luxury.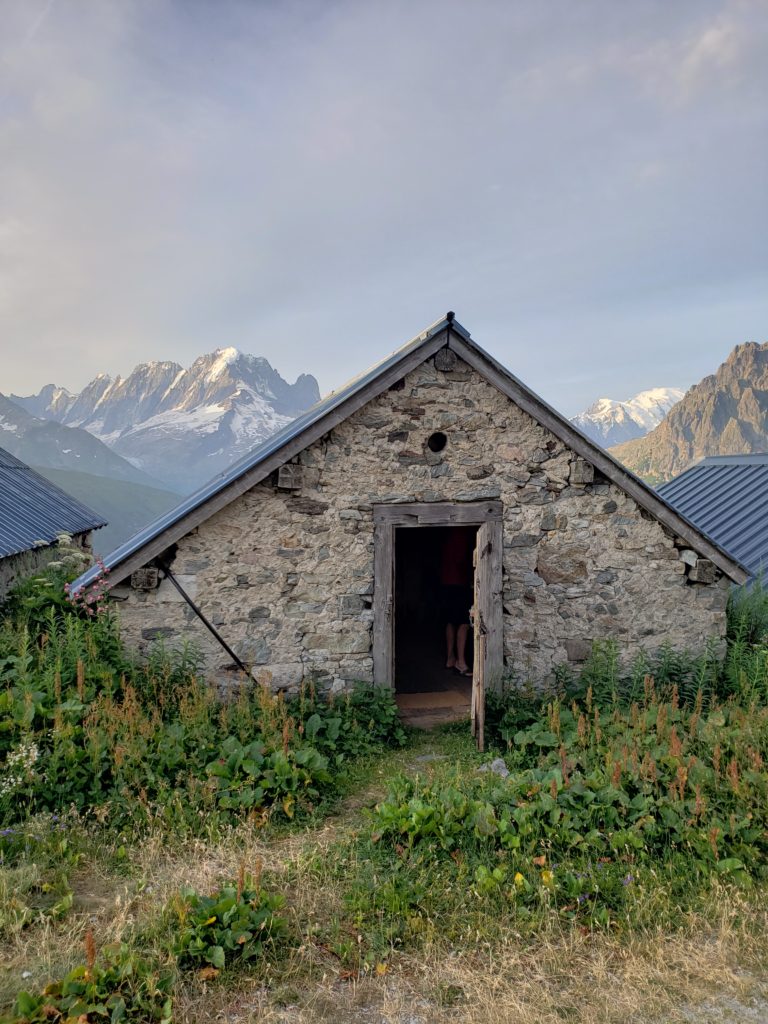 After a good sleep, we got up early and hiked back down to Le Tour. Chris is sworn to secrecy, but Em and I might have made a beeline for the first real bathroom along the way. I bet we're not the first!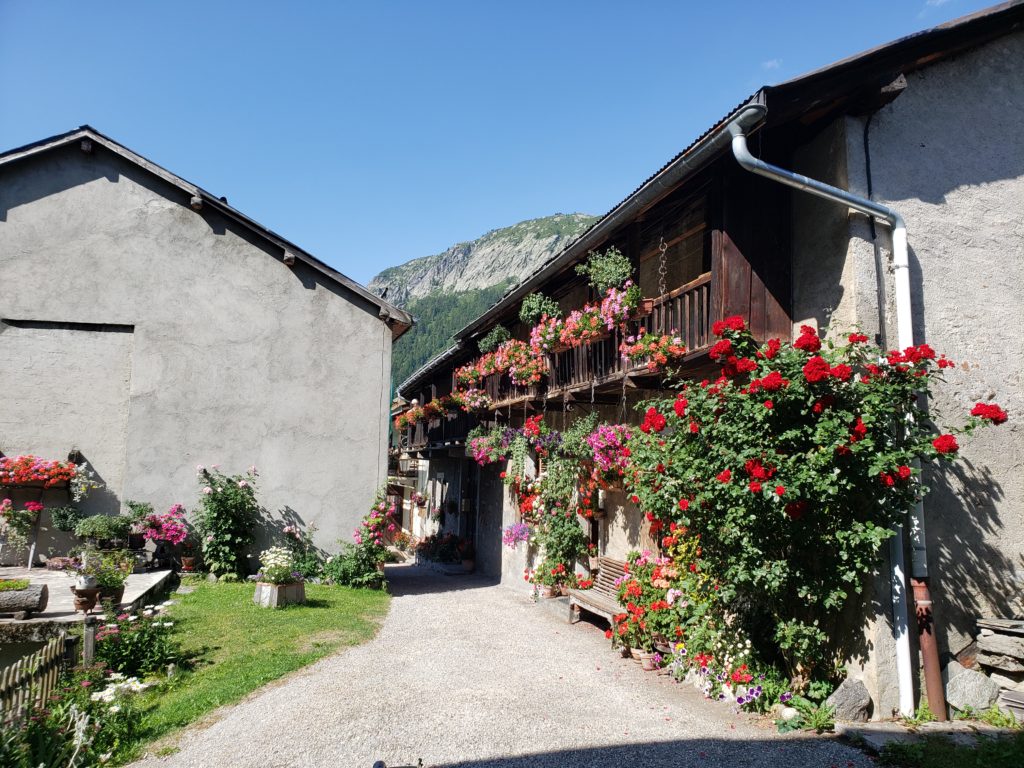 I think we were all appreciative of our rest day that was mostly just downhill hiking.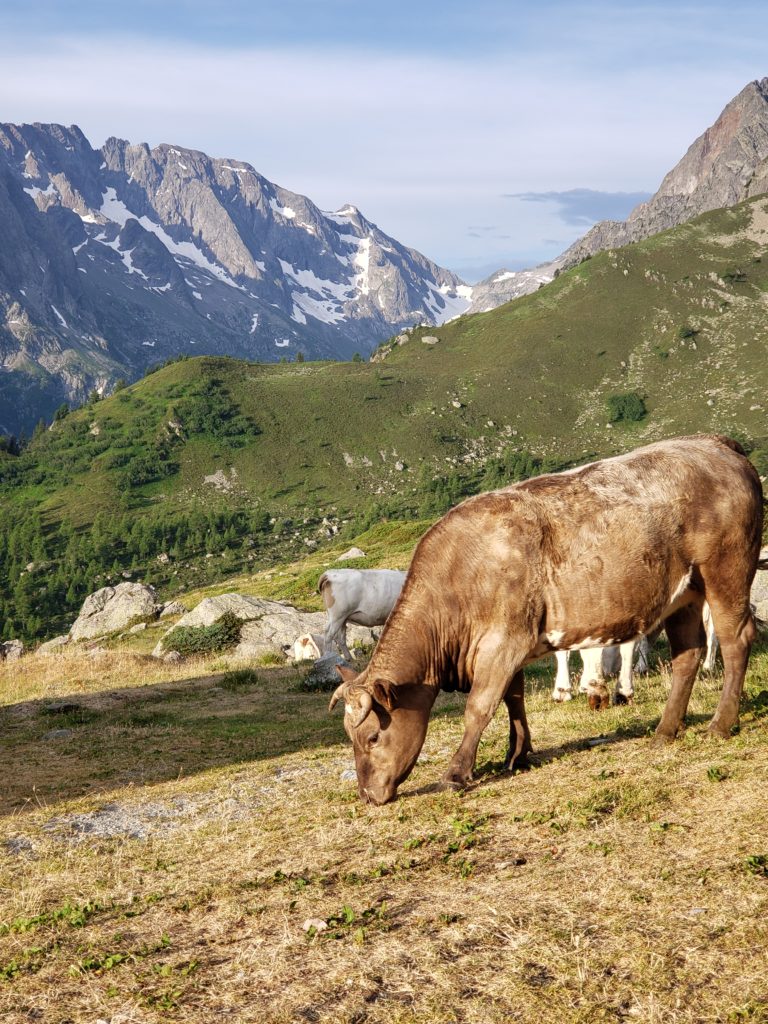 Loriaz was pretty spectacular – definitely a fun experience for me in refuge living!