I came as close to heaven today as I've been yet.

Wow … just wow.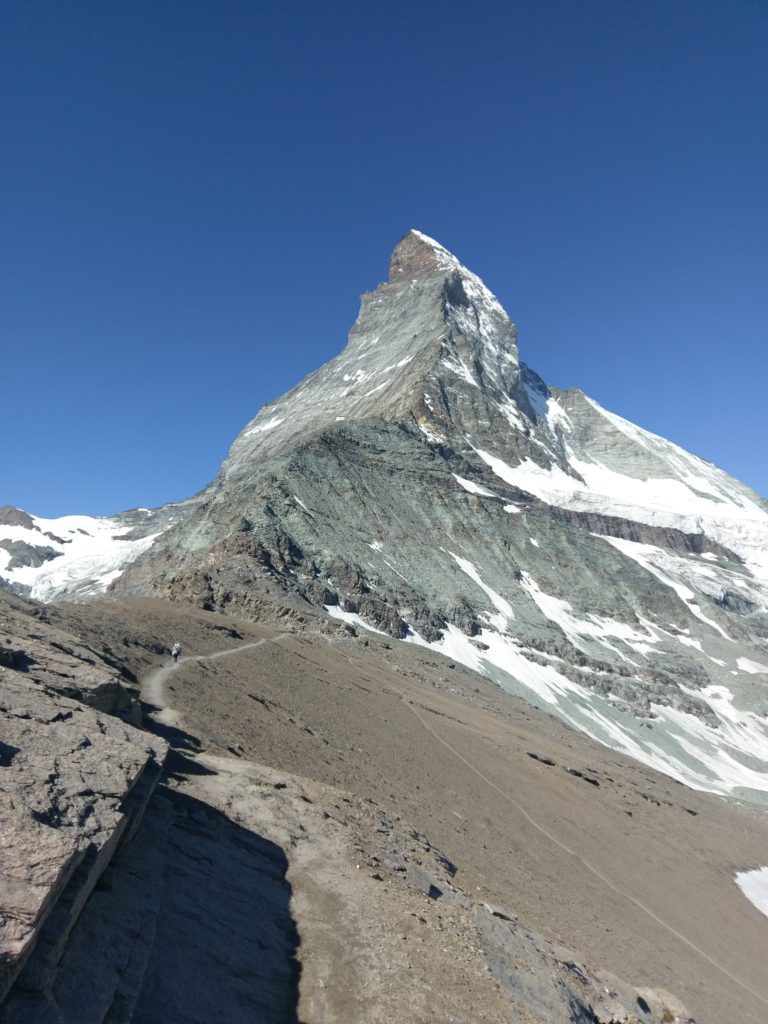 It is hard to find words to describe it.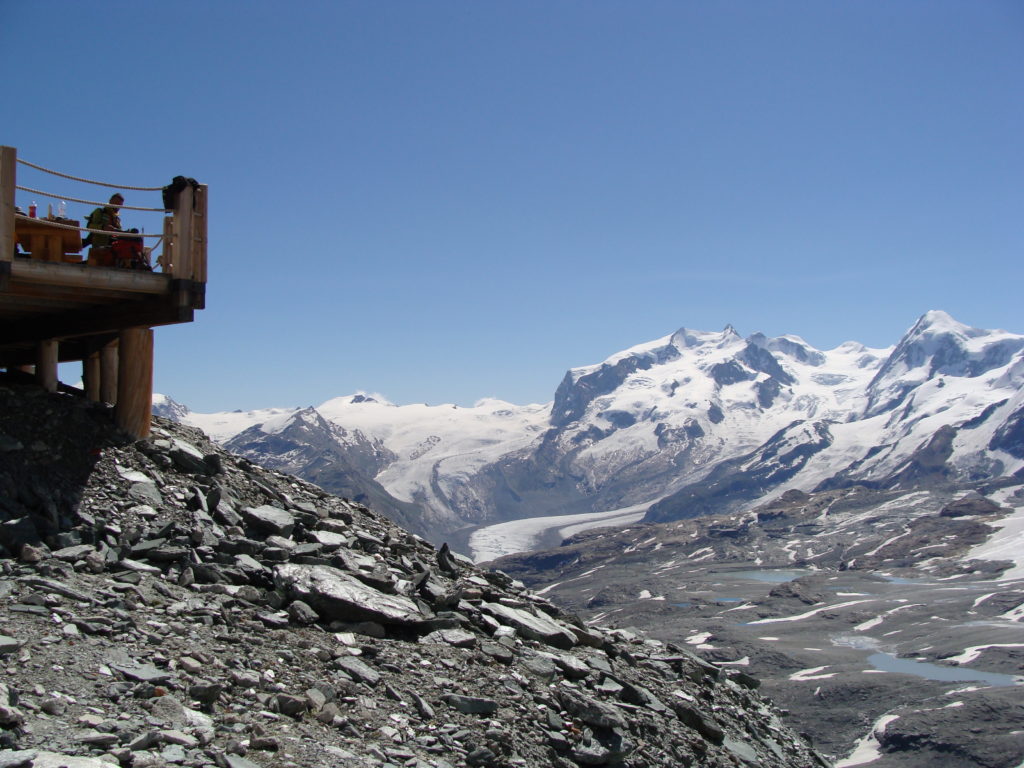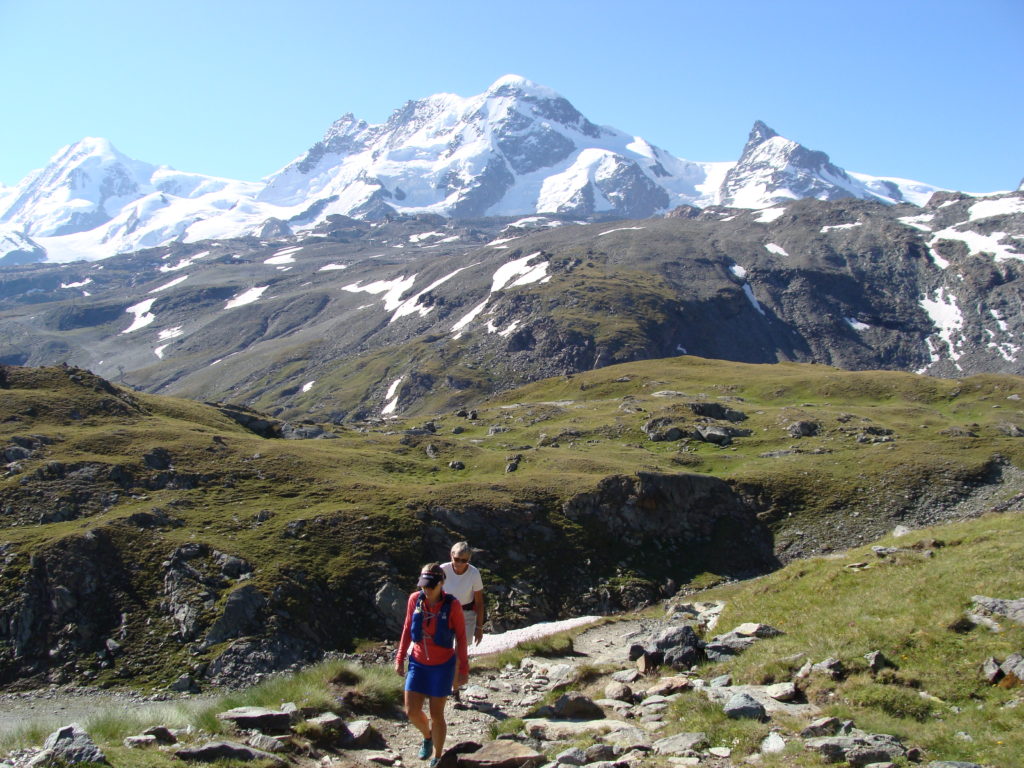 We left Zermatt early and caught the gondola to Schwarzee to beat the crowds.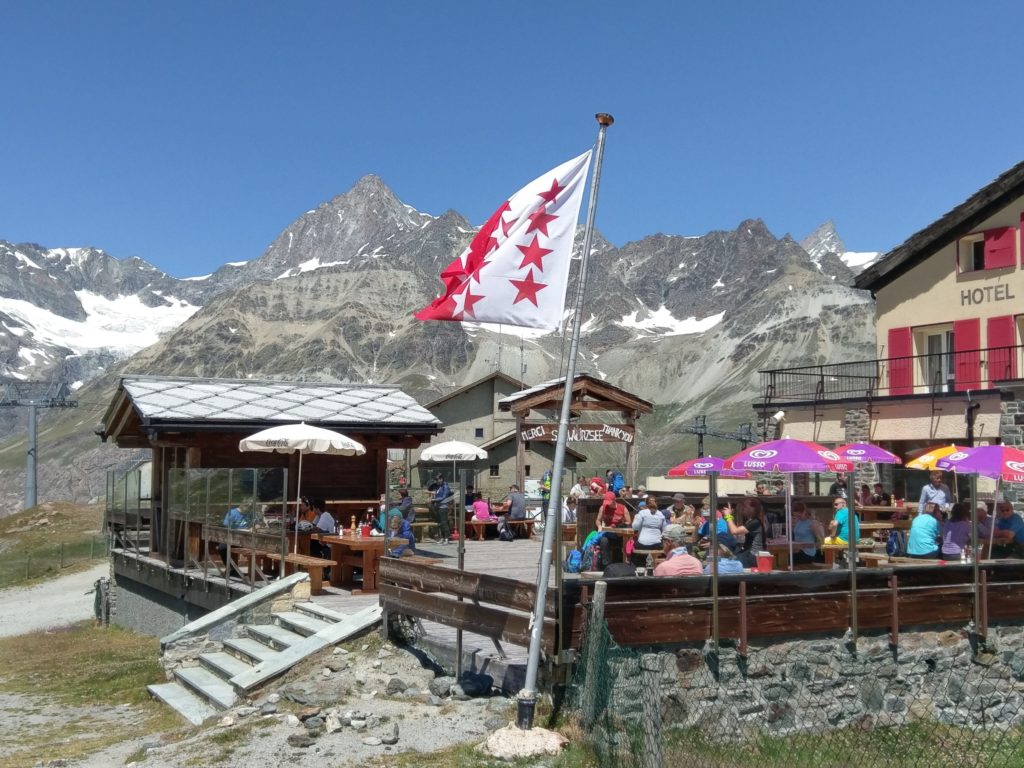 From there, we climbed up to the Hornlihutt.  The route goes across suspended walkways stuck to the side of the cliff.
And across a long, flat bench before you really start to climb.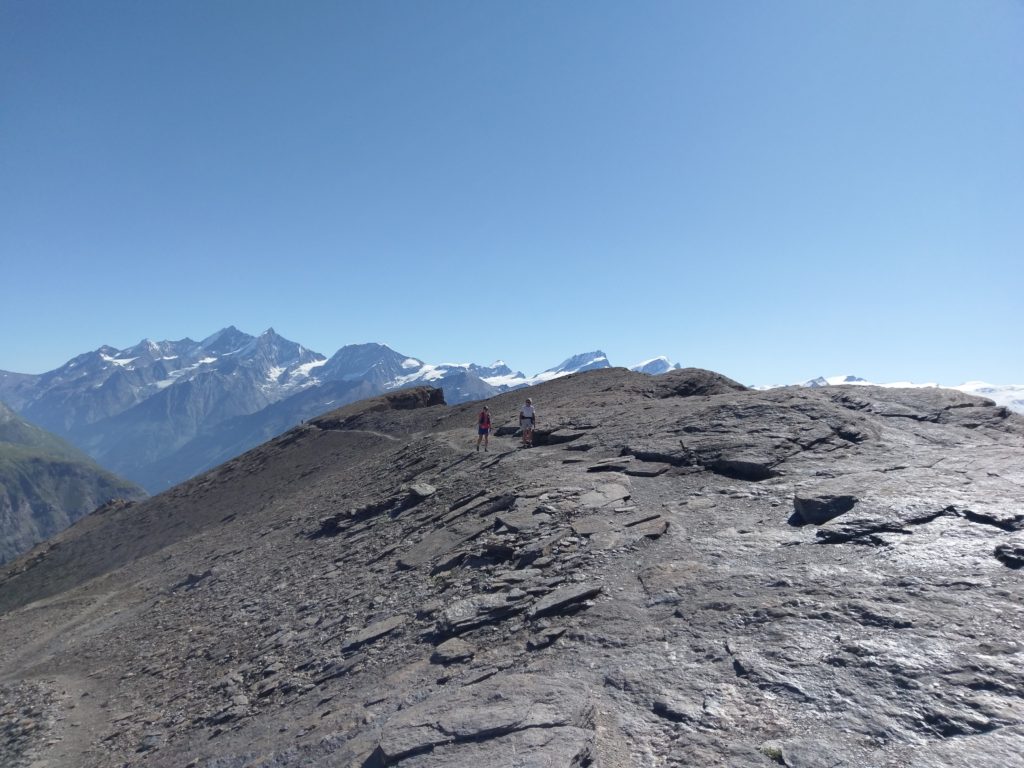 The views in every direction are magnificent.
In the steepest spots, there were ladders to help.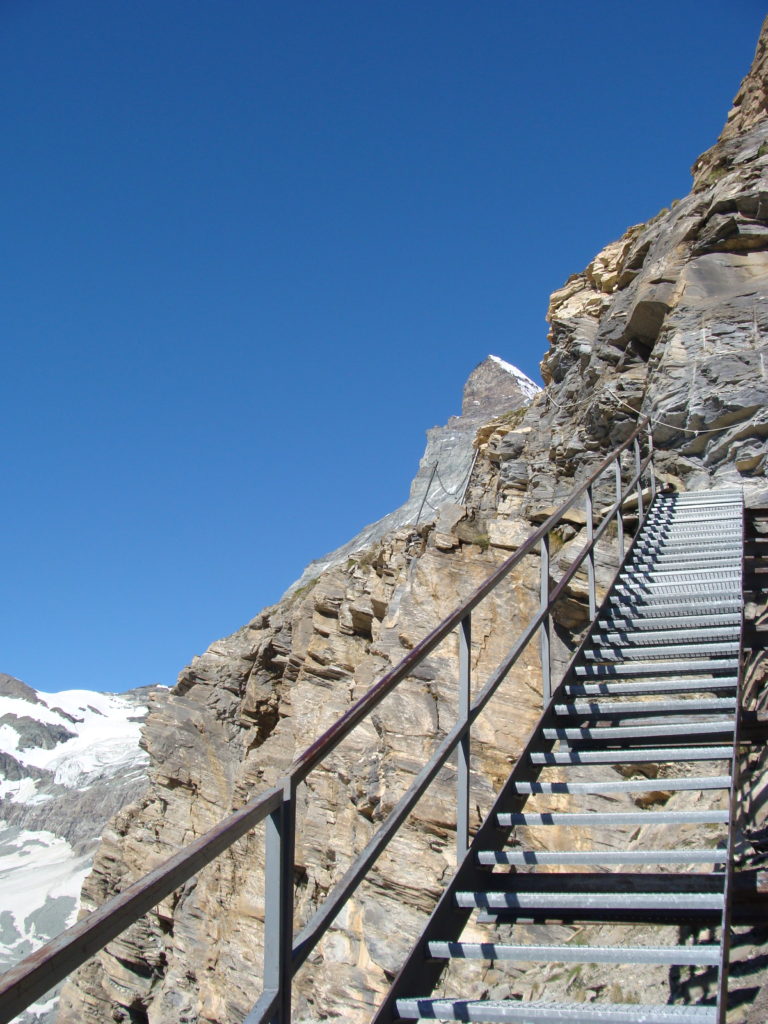 And we had to scramble over rocks – go, Mom!!!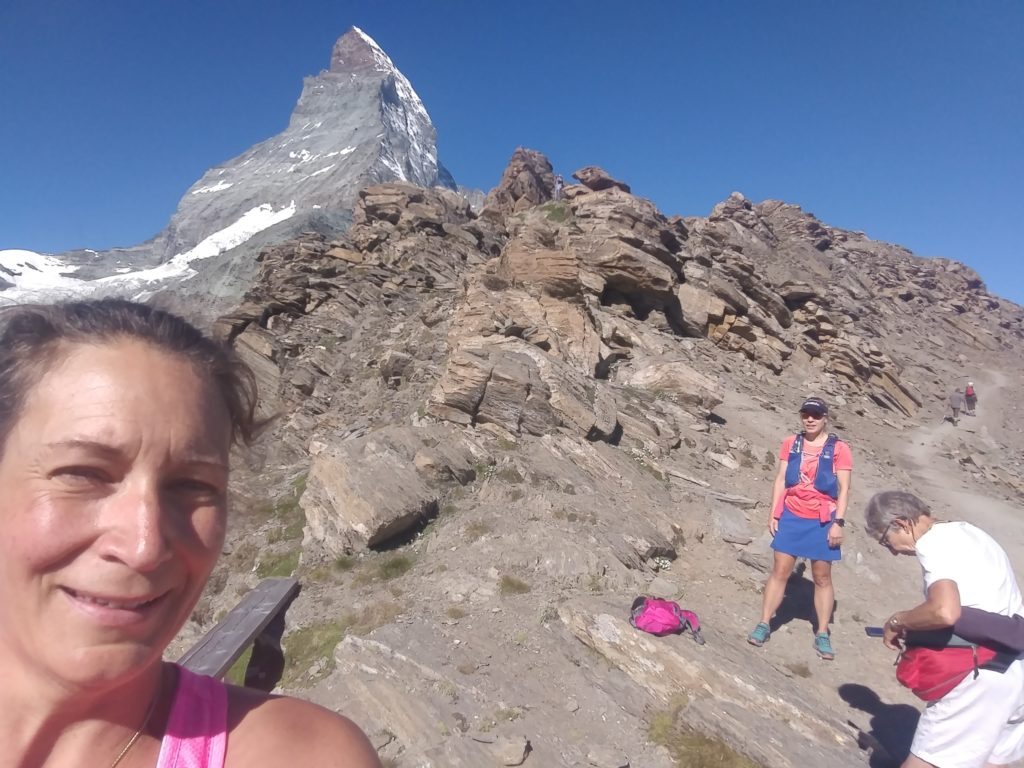 It's pretty much straight up.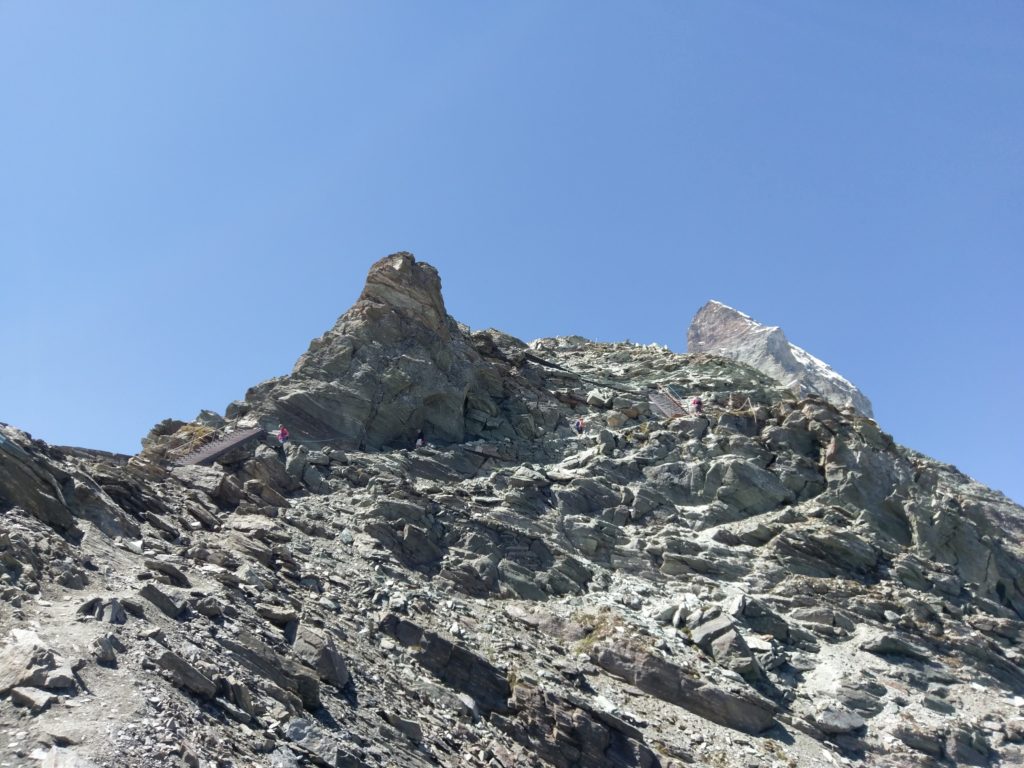 And I was fine with it, until I looked down.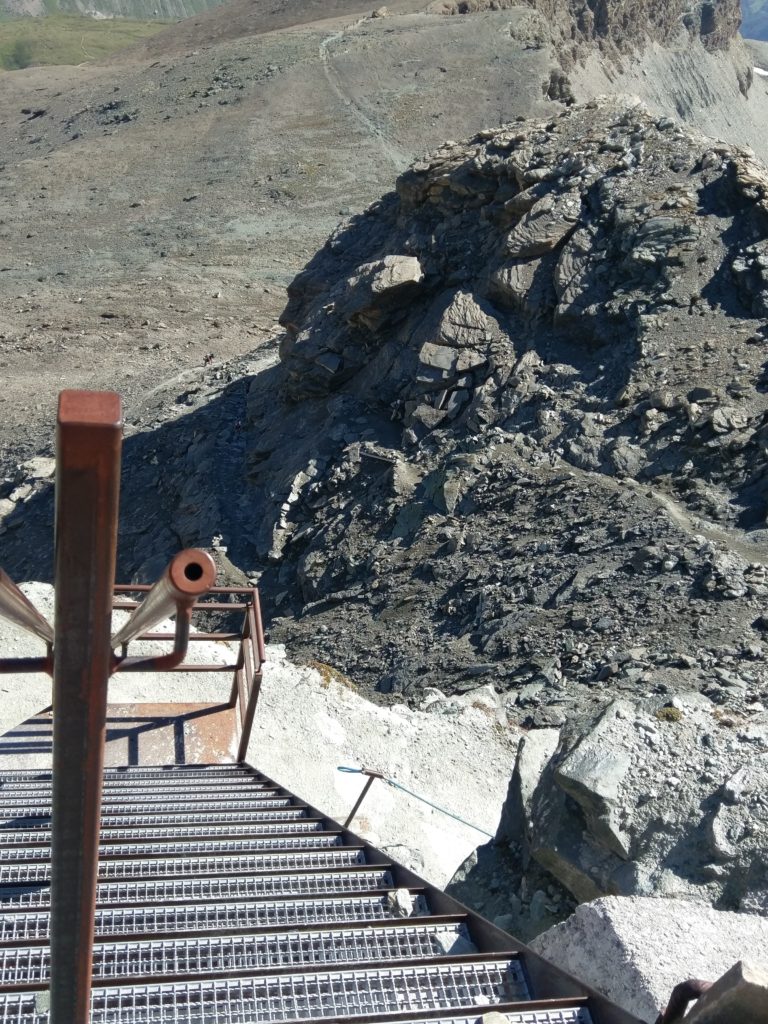 The small flowers that find a way to live up that high are beautiful.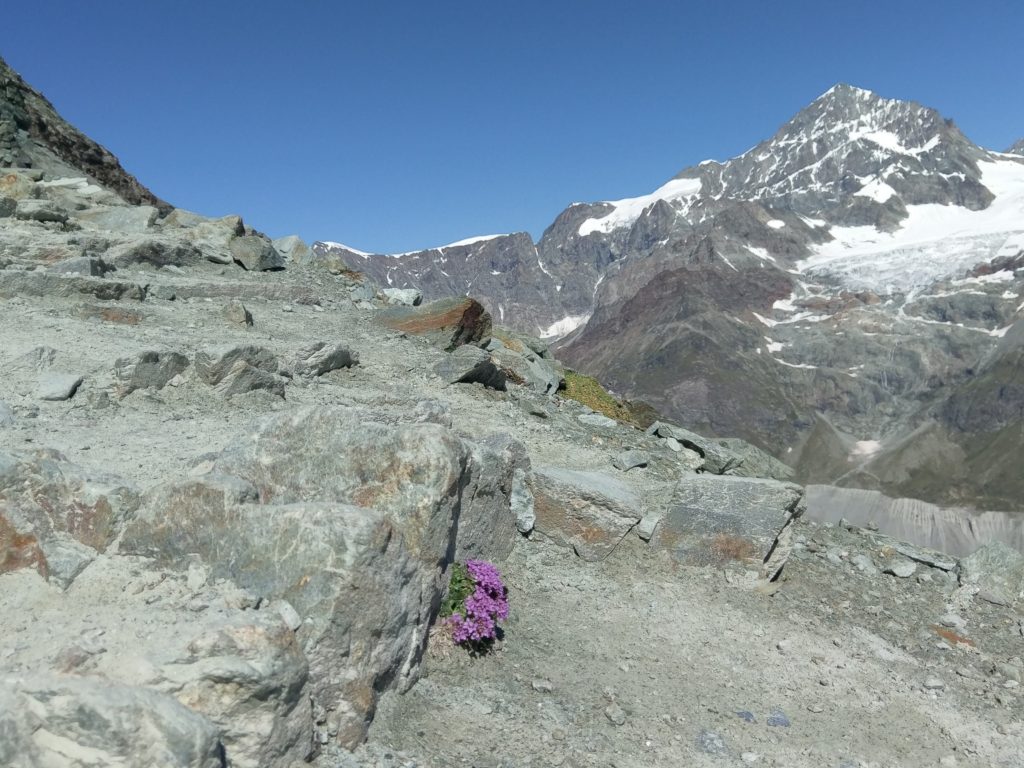 It felt pretty fabulous to reach the top.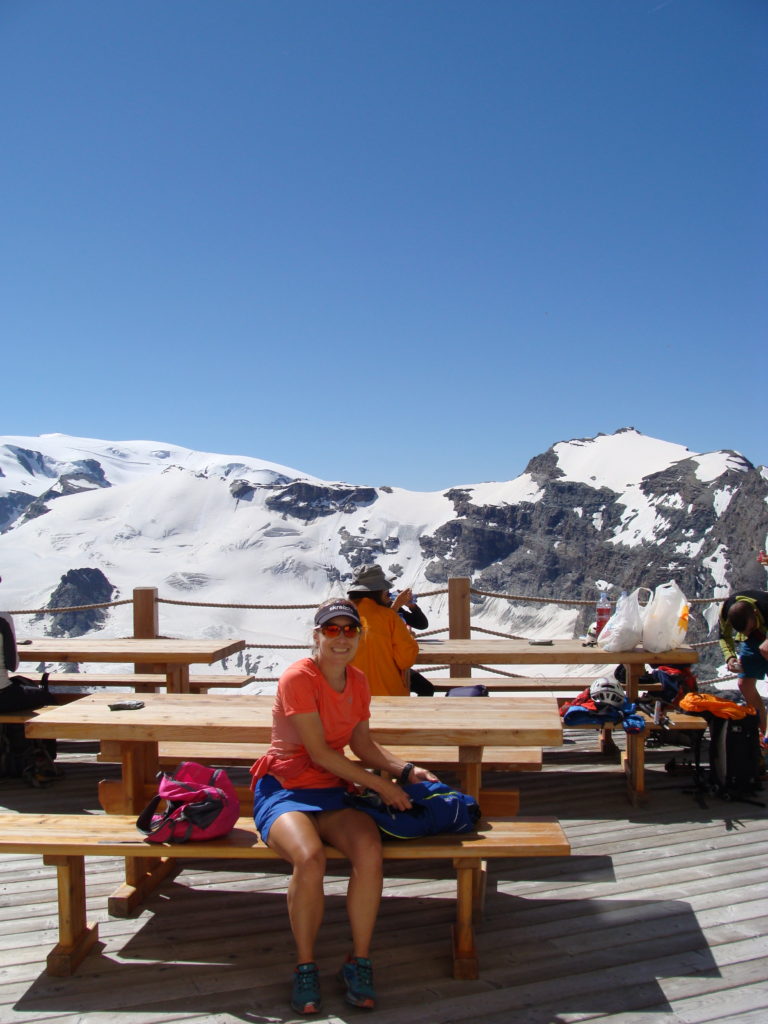 And we each had a hot chocolate and shared a raspberry tart (Em's favorite), a brownie (Mom's favorite), and an apricot tart (my favorite).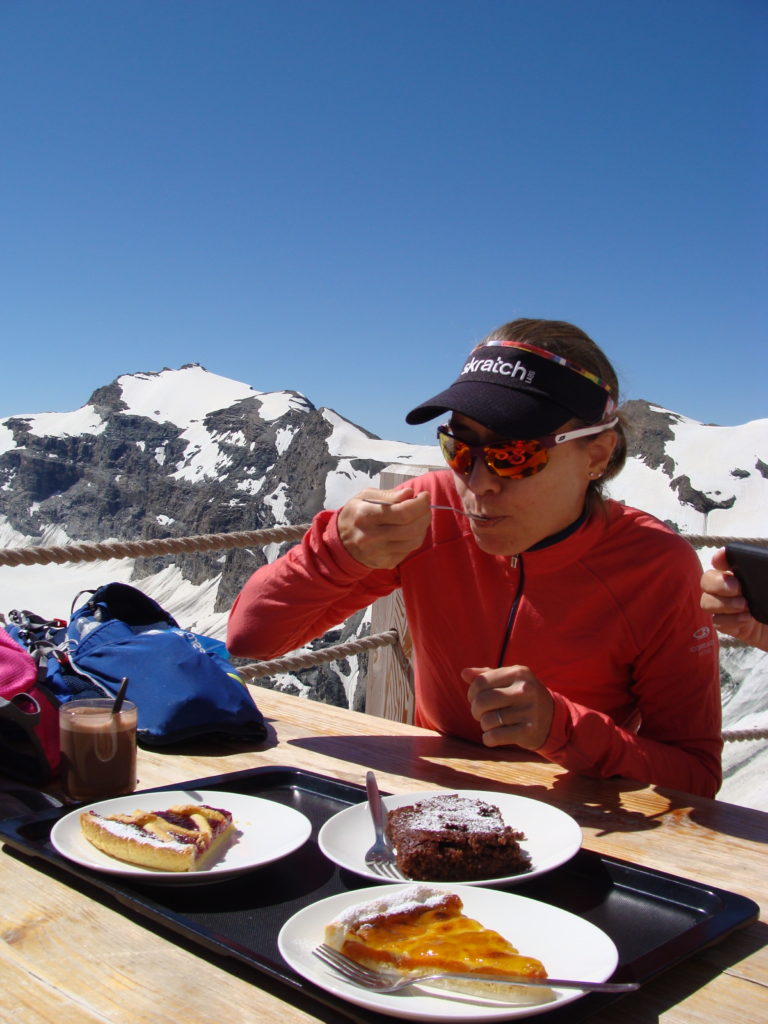 And practiced more selfies.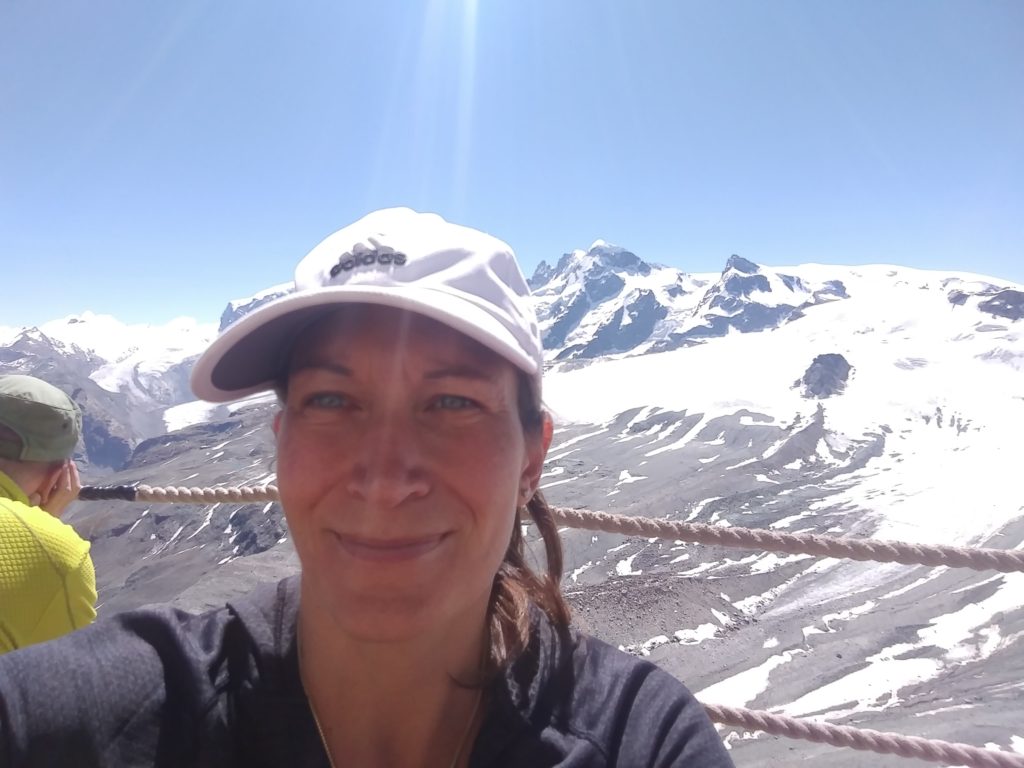 And got this fun photo.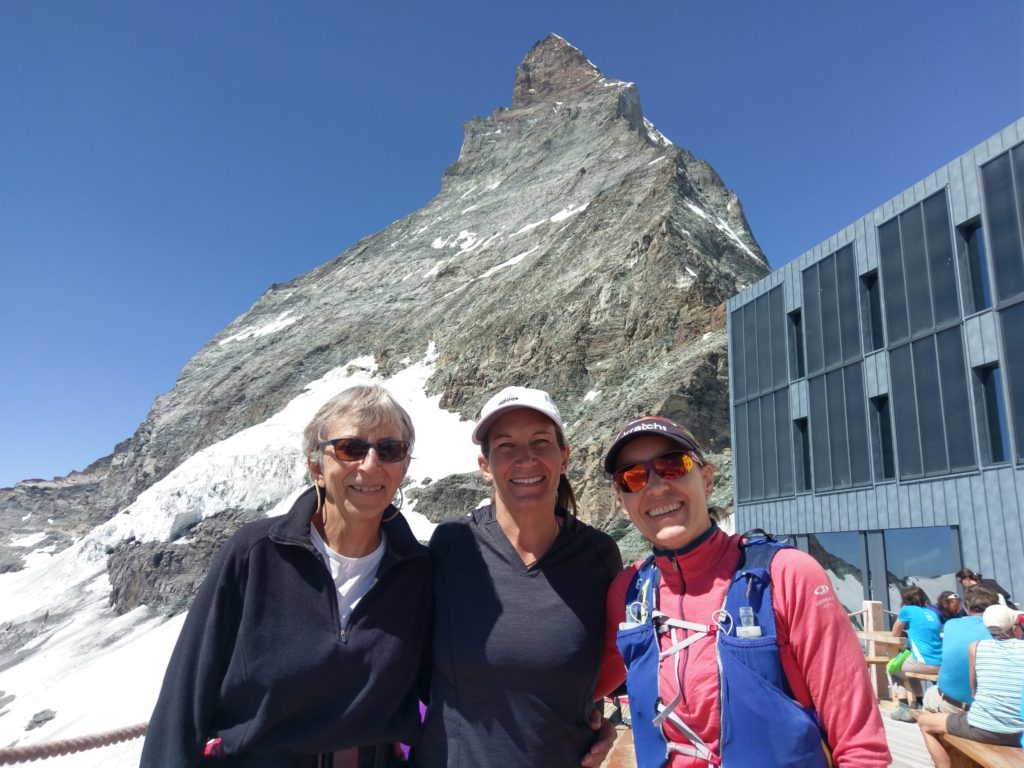 The Matterhorn was RIGHT THERE.
And on the way down, the sheep joined us on the trail, their bells ringing.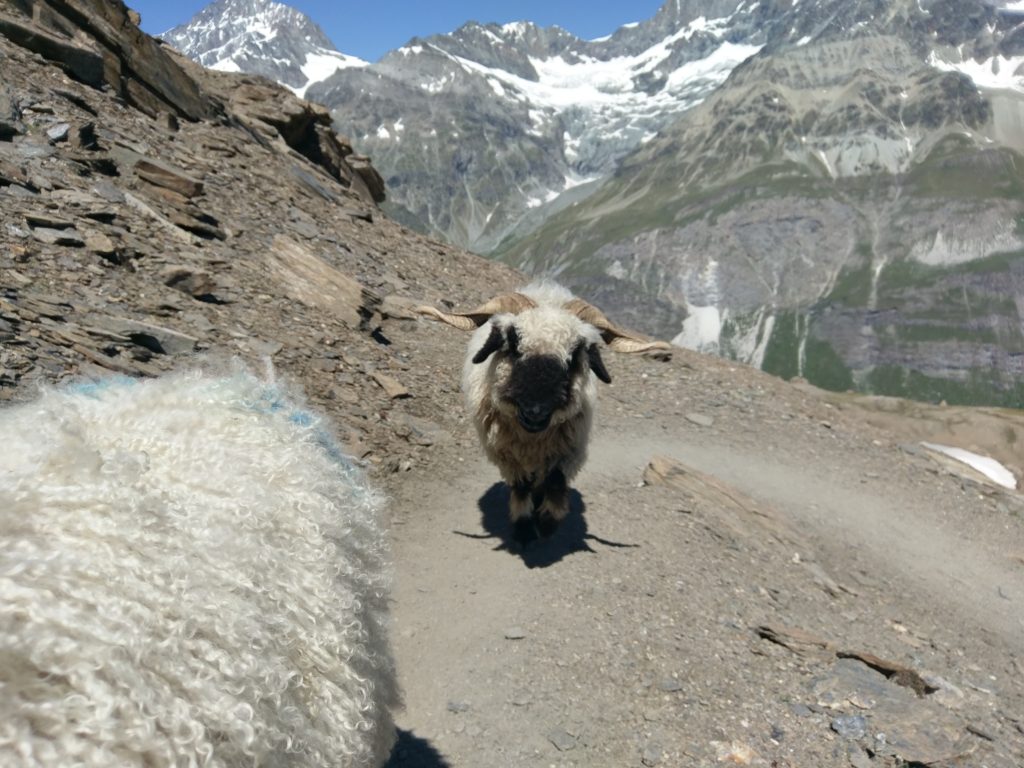 They were friendly.  This one gave me kisses.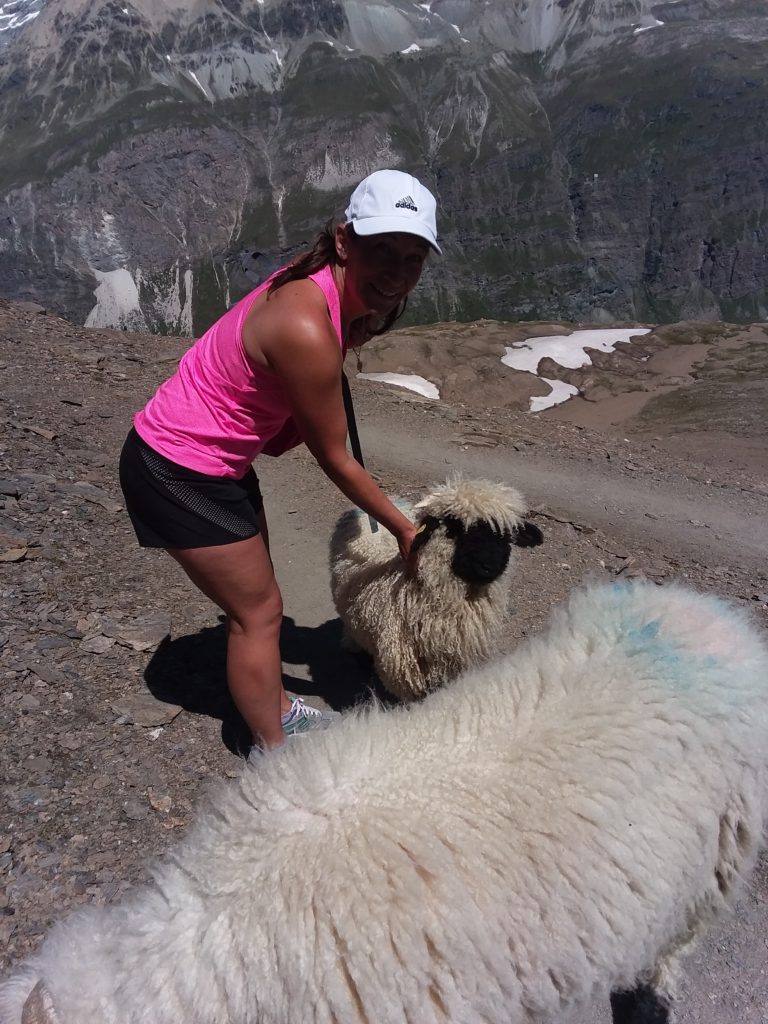 And this guy really liked to be scratched.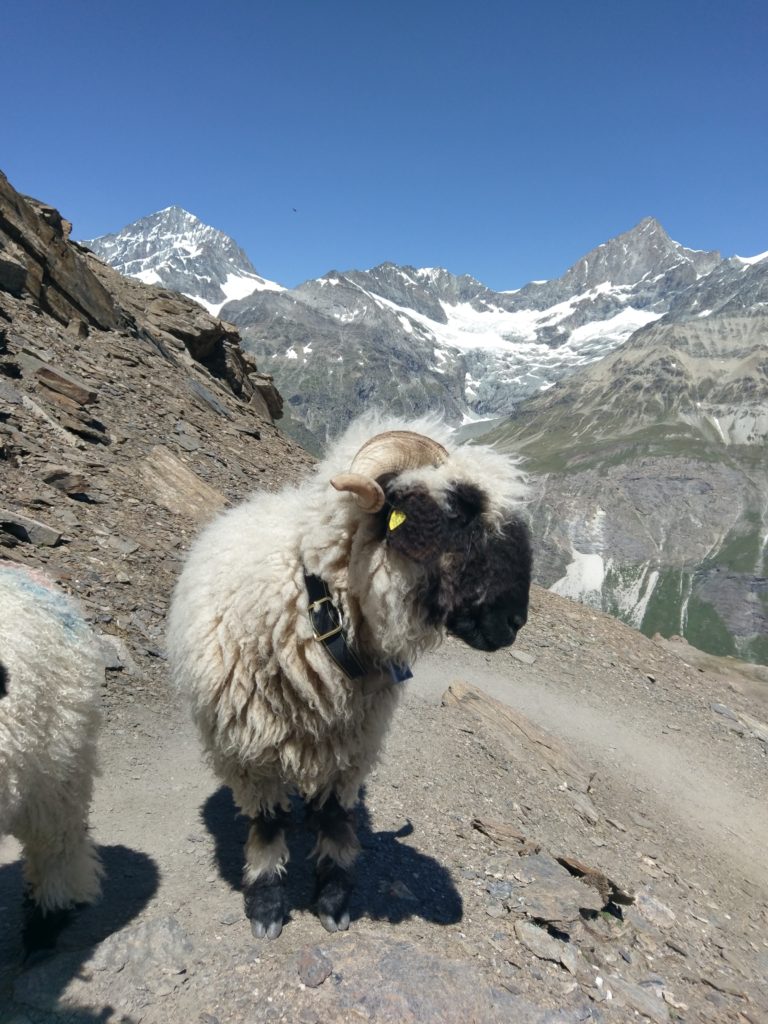 It was a spectacular day.