Since I figured our life isn't quite chaotic enough as it is, I decided that we needed a house change.  We've been in our last one for more than five years, and while it was lovely, Paul, Leo, Hailey and I just don't need 5000 square feet.  Heck, we had 4 bedrooms we almost never used.  So, we're joining the crowd and going small!
We're super excited about our new home.  It is about 3500 square feet of modern, efficient, wow!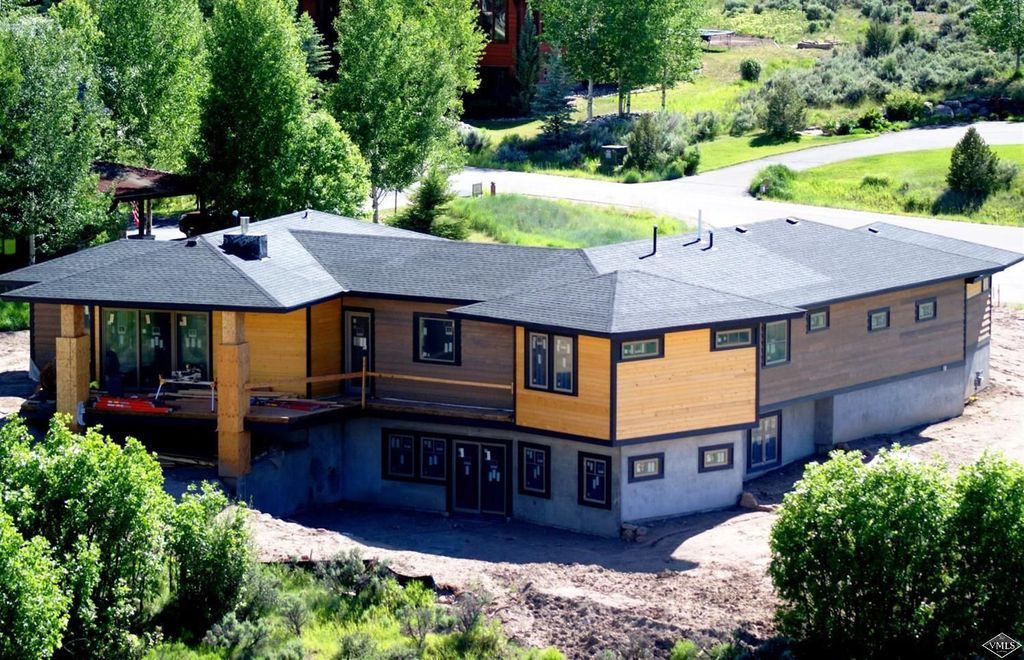 Personally, I have had the most fun with new building materials.  My master bathroom is going to be heavenly!  Thanks to a math error, we had some leftover stone from the fireplace and exterior columns, so we decided to put that on the wall behind my bathtub.  And then … my most exciting thing, I went with porcelain tile planks installed vertically in the shower.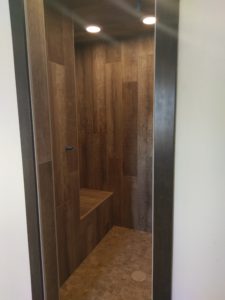 It reminds me of Grandpap's old horse barn – or as another friend said, like standing in a rainforest – with my rock wall as a grotto.  I'm so excited to shower in there!
The problem is … we had to be out of our old house by the end of February, and the new house … well, we're not sure when its going to be done.  Which – thanks to our beloved boat still being uninhabitable thanks to Irmageddon – left us completely homeless.
So… after searching for some place … any place… where we could live for 6-8 weeks, I called a client, probably with desperation in my voice.  "I know this is really weird, but can I live in your vacant hotel for a few months?"  Seriously, I have the best clients in the world…
This is the beautiful former Lodge & Spa at Cordillera.  Yes, of Kobe Bryant fame…  It is my job to help this majestic place into her next life as a residential treatment center for those fighting drug and alcohol addictions.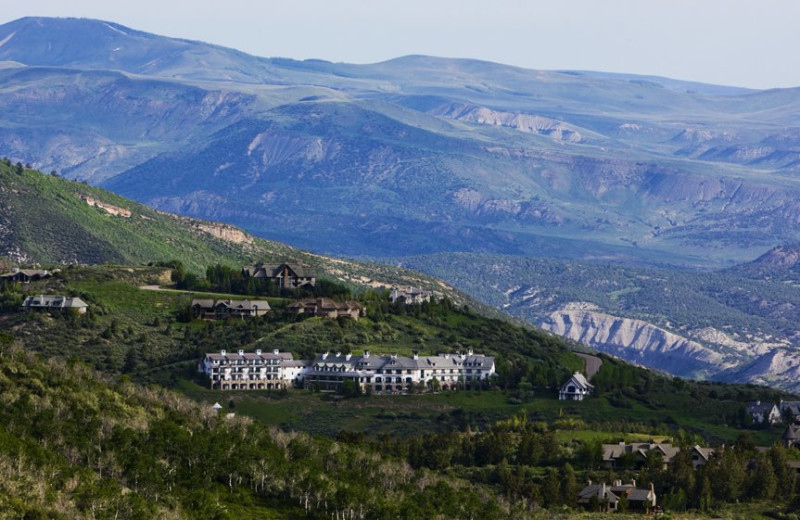 And yes, it's like The Shining!  I'm still waiting for the grand piano that is beside the fireplace to start playing on its own in the middle of the night.
With the right attitude, it's hilarious!  I have a great workout room all to myself.  I never realized how much I like being in the gym barefoot.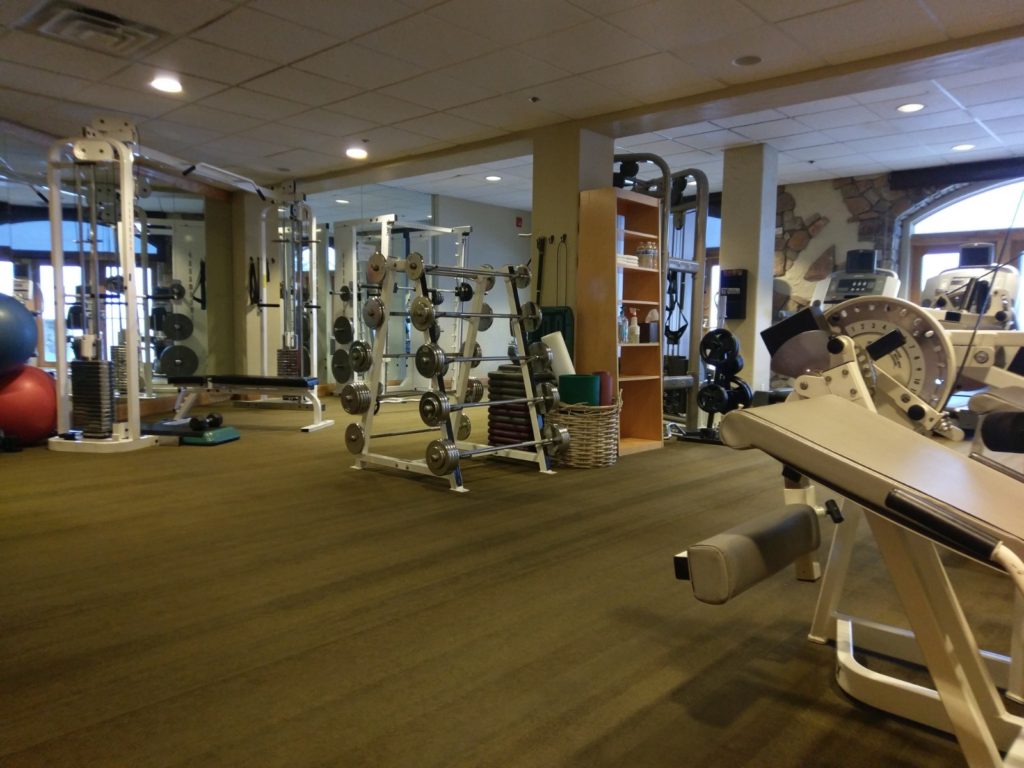 I do wish the pool had some water, but beggars can't be choosers.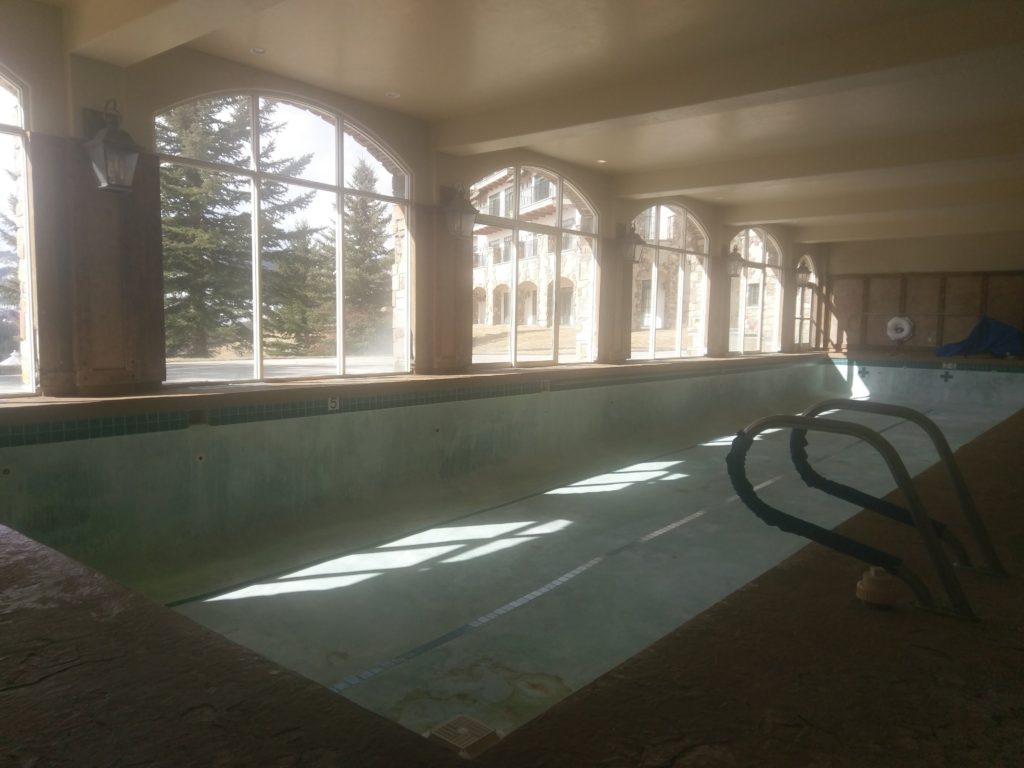 And Paul is a pro with the commercial kitchen.  Although I do feel a little silly standing there in my slippers and curlers in the morning, washing my breakfast dishes in my robe.
And the views are really spectacular from the decks of the three adjoining rooms we've taken over.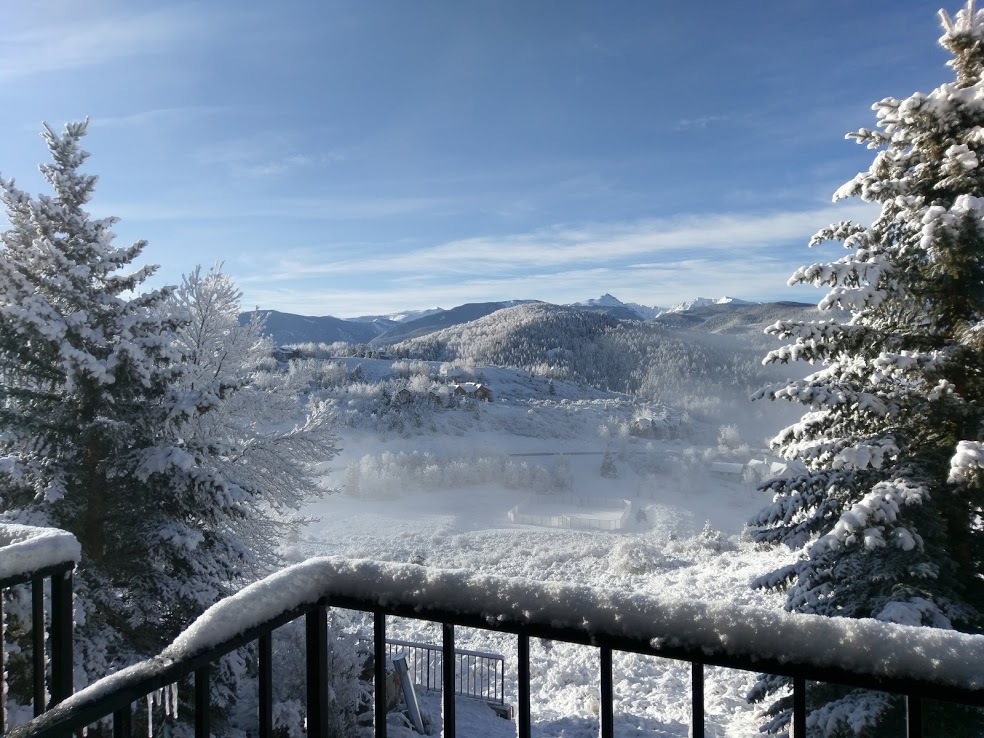 Another client of mine wrote a book titled Perspectives – The Journey Within.  The premise of the book is that the freedom to choose your attitude is the only freedom that no one can take from you.  I've often reminded myself of that over the years – and certainly no year has made me feel it more than this last one. And with this situation, I'm proud of Paul and me that we've chosen to just go with it!  Most nights, we even make ourselves a big fire in the real, wood burning fireplace, pour ourselves a drink, and just sit.  It reminds me of the cabin.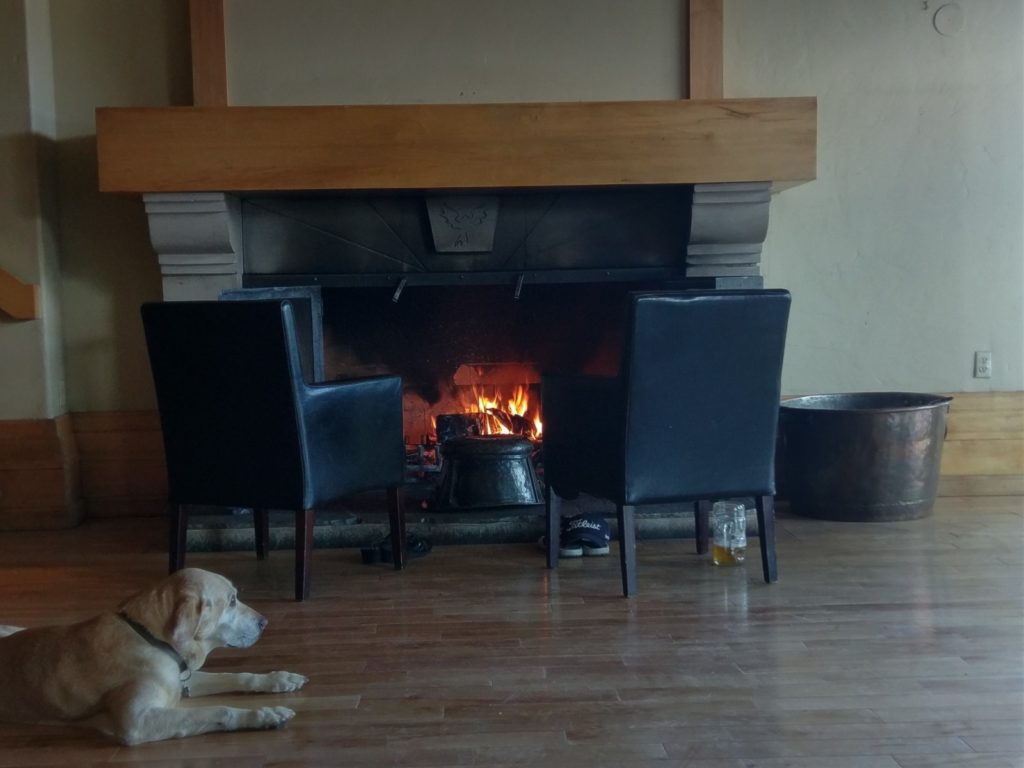 I love to think about all the memories this old hotel holds.  Now, as I work to win all the legal challenges brought by neighbors who are trying to stop the conversion of the hotel into a treatment facility because they don't want "those" people in "their" neighborhood, I feel one with her.
She's been good to me, and I will find happiness in being good back to her.